Ten Reasons to Oppose the Death Penalty, Essay Example
Pages: 5
Words: 1384
Essay
This Essay was written by one of our professional writers.

You are free to use it as an inspiration or a source for your own work.
Medical Ethics Case
Ed Fisher is currently a capable decision-maker. Although he has been diagnosed with late stage ALS, which is a cognitive disease, the illness isn't known to affect the regions of the brain that influence thinking or behavior. Despite this, it is possible that Ed Fisher would like to forgo the feeding tube because he is depressed; he lost his wife three years ago, his ability to use the majority of his limbs, and he doesn't seem to experience any joy when he spends time with his family. Therefore, he should be referred to either a psychologist or psychiatrist to confirm this diagnosis. If he is depressed and is given medication for this, he may change his mind about forgoing the feeding tube.
If the physicians determine that Ed Fisher is not depressed, he is fully capable of making his own decision and his right to forgoing the feeding tube should be respected. The reason he cites for choosing to die of malnutrition makes sense. Even if he lives, his life will be difficult and he will completely depend on others to take care of him. Since he has already lived longer than a majority of patients with ALS, he figures that his time will be up soon any way and it's not worth prolonging while he is in this state. In addition, ALS has no cure; the best the doctors can do is keep him comfortable until he dies which Ed believes is no way to live.
There are several situations that can occur regarding Ed Fisher's choice. Dr. Williams clearly prefers him to accept the feeding tube so that Ed can live out the rest of his life; therefore, he can deem Mr. Fisher as incapable of making his own decisions and make the choice for him, although this is immoral. In addition, Dr. Williams can listen to Ed's wishes and not install the feeding tube, which is the morally correct decision but may leave Dr. Williams troubled because this would mean he is ending a life. Another immoral decision would be to euthanize Ed; although Ed wants to die, this would be an illegal task for Dr. Williams to perform. Lastly, Dr. Williams can leave this decision solely up to Ed's family which is neither moral nor immoral depending on whether his family believes he is capable of making this decision and whether they select life or death.
The most ethical course of action for Dr. Williams would be forgoing the installation of the feeding tube after personally consulting Ed Fisher's family. In addition, he and other doctors should conduct several other medical tests on Ed before making a decision. His sanity must first be considered; have all of the events that negatively impacted his life somehow impaired his ability to make a sound decision? Is he depressed? Does he have some kind of other cognitive impairment? In addition, the doctor needs to ensure that Ed's closest family members all agree with his decision; if there is some debate, the family needs to get together with Ed and discuss this situation in order to finalize this choice. This is the best possible situation because all of the other options on the list either defy Ed Fisher's personal rights or the law. If Ed Fisher is truly of sound mind and wants to die due to malnutrition, this is his choice; however, it would be unethical for the doctor to take the situation into his own hands and cause Mr. Fisher to die earlier, even though this process may be less painful for him.
The aforementioned scenario is the best possible option because it takes moral subjectivism into consideration. Moral subjectivism means that right and wrong is determined by the individual. Even though Dr. Williams feel that the morally correct choice in this scenario would be to install the feeding tube, this belief doesn't necessarily agree with what Ed Fisher and his family believes to be right and wrong. Therefore, it is essential for Dr. Williams to include both Fish and his family in the decision making process and make the choice that they believe is right rather than listen to his own personal convictions.
The "Other Side" of the Capital Punishment Debate
Historically, many people have argues that capital punishment is a cost effective, space effective, and morally just method of corrections. Jails are becoming overcrowded, it is expensive for state and federal governments to support prisoners for entire life sentences, and people who commit homicides and other crimes deserve a taste of their own medicine. Despite the commonality of these beliefs, many facts used to support these arguments are false. According to the National Coalition to Abolish the Death Penalty, "It costs far more to execute a person than to keep him or her in prison for life" (NCADP, n.d.). Ultimately, capital punishment is expensive, does not deter crime, and can lead to the accidental death of innocent convicts. In addition, capital punishment is applied unevenly to people across the board and many religions argue against the use of this sentence.
It is difficult to support the idea that a person deserves to die because of a crime that he or she committed. It's even more difficult to support this idea when one considers the true expensive of putting a criminal to death. Since it is us, the taxpayers, who are responsible for paying for both jail time and capital punishment, wouldn't we benefit more greatly from the less expensive option? An excellent example of capital punishment's expense can be seen by studying the state of New Jersey. The state once allowed capital punishment, but it is now illegal. "When the state had the death penalty, it cost New Jersey taxpayers $253 million since 1983, a figure that is over and above the costs that would have been incurred had the state utilized a sentence of life without parole instead of death" (NCADP, n.d.). New Jersey officials report that they are now putting this money to better use by giving the law enforcement community more resources. Essentially, you can prevent the need for capital punishment by reallocating the money that would be used on the implementation of this system to law enforcement. Overall, it's a far more effective policy to prevent the need for the death sentence; decreasing crime in the first place will allow a community to become safer.
Scientists who have conducted statistical studies revealing the link between states with the death penalty and those without it have found that states without the death penalty actually have lower murder rates. In addition, the possibility of a capital punishment sentence does not actually deter people from committing any crimes. It was found that a majority of executions occur in the South of the United States (80%), and this region has the highest murder rate compared to the rest of the country. Furthermore, it is difficult to be absolutely certain that the people being executed actually committed the crime. It has been found that since the death penalty has been reinstated in this country, only 138 innocent men and women have been released from death row. Some of these people were only minutes away from execution before their names were cleared; in addition many convicts end up having their names cleared after their death (Meehan, 1982). This mistake is simply unacceptable.
In conclusion, the death penalty is expensive, doesn't deter crime, and occasionally leads to the execution of innocent people. Therefore, doing away with this policy would benefit the majority of Americans and protect everyone's natural right to life. It is entirely unethical to chance executing someone that may ultimately be innocent; therefore, it is more reasonable to sentence convicts to life in prison. Life in prison is a less expensive punishment and allows a convict to be cleared if they are later found to be innocent. The money that capital punishment costs could be better spent helping families of murder victims, increasing law enforcement to prevent life threatening crimes, and improving the community in general. A life is a terrible thing to waste; we need to reallocate our monetary resources to focus on protection rather that execution.
References
Meehan, M. (1982). Ten Reasons To Oppose the Death Penalty. America Magazine. Retrieved from http://americamagazine.org/issue/100/ten-reasons-oppose-death-penalty
NCADP. (n.d.). Death Penalty Overview: Ten Reasons Why Capital Punishment is Flawed Public Policy. Retrieved from http://www.ncadp.org/index.cfm?content=5
Time is precious
don't waste it!
Get instant essay
writing help!
Plagiarism-free
guarantee
Privacy
guarantee
Secure
checkout
Money back
guarantee
Get a Free E-Book ($50 in value)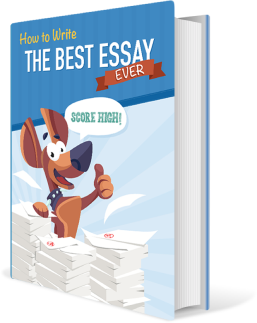 How To Write The Best Essay Ever!