Testing Cosmetics on Animals, Essay Example
Pages: 3
Words: 927
Essay
This Essay was written by one of our professional writers.

You are free to use it as an inspiration or a source for your own work.
  "We call them dumb animals, and so they are, for they cannot tell us how they feel, but they do not suffer less because they have no words."
— Anna Sewell
In the contemporary world of fierce competition companies are trying to increase their sales by all means. Most of the time, companies are not much concerned about the ethics of their choice of product development and product testing. Nearly all producers of cosmetics openly violate certain ethical ideas and standards, including the conduct of chemical tests on animals. Every year millions of animals suffer and even die, as a result of such unsuccessful experiments. It is my belief that a great number of cosmetics companies have an ability to minimize the exercise of animal testing and find alternative ways of ensuring their products to be safe for human beings. Imagine being locked in the cage of the laboratory for weeks, have deadly chemicals being pumped into your blood, experiencing pain and fear, and finally die a useless and absurd death. In my essay, I will try to convince the audience that testing of cosmetics on animals leads to worthless deaths of friendly and harmless creatures, while alternative ways of experimenting chemicals do exist and can substitute animal testing easily. The goal of my paper is to inform the reader about the basis of testing cosmetics on animals, indentify its negative consequences, and state the alternative ways of testing the chemicals in question.
"Every year, cosmetics companies kill millions of animals to test their products" (Cosmetic Testing Facts, 2009). Supposedly, such tests are establishing safety and harmlessness of the ingredients used in the production of cosmetics. The experiments examine different effects of the drug or chemical on the animal, including toxicity, skin irritation, and eye tissue damage. Moreover, sometimes animals are intentionally given a disease to test if a new drug or chemical will be able to fight the infection. Undoubtedly, in most case such animals are destined to die. "In the Draize test, caustic substances are placed in the eyes of conscious rabbits to evaluate damage to sensitive eye tissues" (Cosmetic Testing Facts, 2009). The procedure is so painful that rabbits often break their necks and backs in an attempt to escape. Lethal Dosage test is used to identify the amount of matter that will kill a certain number of animals. Basically, the creatures are poisoned through various means, including inhalations, injections, and digestions.
However, it was proven that testing cosmetic chemicals on animals does not secure human beings from the hazards of the given substance, but rather measure its negative impact on the given species of animals. There is sound evidence that test results retrieved from an experiment conducted on rats cannot be applied to human beings under any circumstances. In addition, the test outcomes may be influenced by the animal's sex, age, nutrition, and other unique characteristics. It is important to realize that animals that are being examined sustain horrible damages of their organs, tissues, and eyes. "Test animals may develop tumors or other nasty conditions, and are often killed intentionally at some point in the test so scientists can examine the animals' innards for signs of damage" (Animal and Cosmetics Testing Laboratory, 2004).
Despite the use of animal testing for cosmetic products, non-animal experiments are widely used by companies with highly valued ethical standards. These systems appear to be more effective and less expensive at the same time. Progress in science opens new perspectives in researching new ingredients for cosmetics. Live animals are substituted by animal cells and skin tissues, to which the newly developed ingredients are applied. The process is being monitored by special mathematical models and computer programs. "Alternatives to the use of animals in toxicity testing include the elimination of redundant or needless study requirements, the replacement of animal tests with non-animal methods, and the modification of animal-based tests to reduce the number of animals used and to minimize pain and distress" (Non-Animal Testing Methods, 2009). In fact, the easiest way to exclude the animals from the testing torture is for the cosmetic companies to use already developed and safe chemicals for their products. Surprisingly, even with the development of new technologies, many well-known companies still use animals for their research. Proctor & Gamble, Colgate, Johnson & Johnson, L'Oreal, Oral-B, Max Factor and Pantene are among them. The main reason for such big corporations to employ animal testing for the cosmetics is mainly because this way they are able to manipulate the results, due to the uncertainty and instability of the data collected from such experiments.
Summarizing the facts and arguments that I have provided in my paper, I want to emphasize that animals are still being used as lifeless puppets, whose life is not valued whatsoever. Hundreds of animals suffer, endure pain, and die every single day, due to the will of some business people, who are only concerned about their financial benefit. Humanity had created ways of excluding animals from the vicious circle of murder and misery by means of applying highly technological techniques and machinery. Next time you use your shampoo or toothpaste think how many rabbits, mice, monkeys, and other peaceful animals had been killed to get this product to your bathroom. Do you really want to buy something made of blood, fear, and pain?
References
Cosmetic Testing Facts. (2009). The Hidden Ingredient in Cosmetic Testing: Animal Suffering. Retrieved March 3, 2009, from http://www.idausa.org/facts/costesting.html.
Animal and Cosmetics Testing Laboratory. (2004). Grinning Planet. Retrieved March 3, 2009, from http://www.grinningplanet.com/2004/10-12/cosmetics-animal-testing-article.htm
Non-Animal Testing Methods. (2009). The Humane Society. Retrieved March 3, 2009, from http://www.hsus.org/animals_in_research/animal_testing/alternatives.html
http://www.grinningplanet.com/2004/10-12/cosmetics-animal-testing-article.htm
http://www.hsus.org/animals_in_research/animal_testing/alternatives.html
Time is precious
don't waste it!
Get instant essay
writing help!
Plagiarism-free
guarantee
Privacy
guarantee
Secure
checkout
Money back
guarantee
Get a Free E-Book ($50 in value)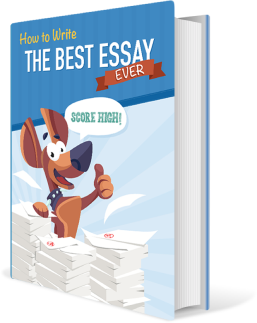 How To Write The Best Essay Ever!