The Adoption and Diffusion of Innovation in Business, Essay Example
Pages: 7
Words: 1856
Essay
This Essay was written by one of our professional writers.

You are free to use it as an inspiration or a source for your own work.
Suggestions that Influence the Adoption and Diffusion of Innovation in Business, Academia, Transportation and Health Context. American and Japanese User Perceptions and External Factors that Drive Them
Abstract
Innovations adopted in the workplace play a key role in ensuring that the organization thrives in the marketplace (Franciosi et al., 2016). Additionally, diffusion is also important since, without its incorporation and ability to be adopted, there will be no change in the organization (Franciosi et al., 2016). It is important that foreign managers establishing offices in the U.S. and the American managers laying groundwork abroad know the impact of culture on technological innovations (Franciosi et al., 2016). This will enable them to cover larger market place hence they will be presented with high chances of expanding the knowledge and getting more innovative ideas that they could use in developing their business activities (Franciosi et al., 2016). Interacting with divers culture is key in having knowledge about one's target market place since it involves gaining their taste and preferences hence being able to come up with goods and services that will satisfy their demand (Franciosi et al., 2016).
Japan and the U.S. were illuminated as study subjects as both have a visible market activity that employs the use of I.T. as a coordination system in the other country (Franciosi et al., 2016). Through the use of IT they can develop strategies for supporting innovation, make relevant decisions, and support the processes of basic data processing activities (Franciosi et al., 2016). The preferred I.T. method, however, differs across cultures which underscores the need for a background cultural examination as it helps in developing foundation to implement business operations in the target areas (Franciosi et al., 2016). Using Hofstede's uncertainty avoidance dimension, researchers suggest that Japan's lean towards FAX for communication purposes stems from the desire to preserve the language and image-based characteristics (Franciosi et al., 2016).
Researchers conducted a study between the countries ' firms to better understand the logic behind media selection and investigate culture's role (Franciosi et al., 2016). Knowledge workers were evaluated across 4 Japanese and U.S. finance and transportation firms (Franciosi et al., 2016). To minimize biases, questions were subject to a pre-test before administration, which involved translation by a native Japanese speaker (Franciosi et al., 2016). The translation was then reviewed by a native English speaker proficient in Japanese (Franciosi et al., 2016). To control for confounding variables and ensure certitude, a Japanese airline was picked exclusively based on its utilization of email (Franciosi et al., 2016). Methodologies used for data collection included field interviews, questionnaires, and policy capturing (Franciosi et al., 2016).
Introduction
Technology is an essential part of everyday life since it has the ability to revitalize social connectivity; workplace efficiency can be observed and seen in several domains regardless of the magnitude and the scope that is involved (Daft et al., 1984). The ascension of technologically backed and driven goods and services have undoubtedly distinguished multimodality as a trait of everyday life (Daft et al., 1984). Therefore, removing technology in a business context raises logical questions amongst individuals moving from one place to the other, either domestically or internationally (Daft et al., 1984).
Deliberate refusal to adopt systems and practices of the given period to preserve traditional processes may provide legitimate reasoning for the absence of technological innovations (Daft et al., 1984). Whereas lack of access due to geographical placement and the weaning consumer financial support as needed to uphold the costly expenses associated with tech (Daft et al., 1984). Such places that cannot access relevant information for development and innovation tend to drug behind when it comes to implementation of new innovative business ideas (Franciosi et al., 2016).  The main purpose of this essay is to get a better understanding of the logic employed when adopting and countering the new technologies and innovations (Daft et al., 1984).
Theoretical framework
Three theories relatively applicable theories spring forth to aid in the understanding and examination of perceptions and attitudes, influential in the adoption and diffusion process (Samovar et al., 2017). Presenting a cultural perspective is Hofstede's Cultural Dimensions Theory. Hofstede (1980) describes risk avoidance as the extent in which people in different cultures perceive unstructured, unclear, or otherwise unpredictable situations with various degrees of nervousness for possible future consequences. People in high uncertainty avoidance cultures (e.g., Greece, Portugal, and Japan) try to seek stability through formal rules and regulations (Samovar et al., 2017) and avoid deviant or ambiguous situations at all costs (Klyukanov, 2005). This is because putting more attention to some of these ambiguous situations put an organisation at the pick of falling apart due to undivided mind (Franciosi et al., 2016).
Texting insinuates room for growth
Introduction
The United States had over time reached numbers of text-messages in the year 2008 than Asia and Europe had ever achieved before (Kiddie, 2014). The importance of the statement lies not merely in the U.S.' ability to adopt/align itself with the smartphone (an ICT innovation) parallel to the period, but rather the practice itself (Kiddie, 2014). Thus, for businesses SMS' recorded numbers could seemingly advance operational practices, stimulate growth, and improve efficacy (Kiddie, 2014). The distribution is to account for how (and presumably hypothesize) how people enters the workforce could act as change delegates that stimulate SMS communication practices (Kiddie, 2014).
Methodology
A 26-question survey was distributed to a total of 3,426 individuals, which included all of West Virginia State University's full-time department and staff members, enrolled WVSU students, staff in the service provision and delivery Solutions, and sign in to the Association of Business Communication (Kiddie, 2014). The remaining total of the provided figure was comprised of the researcher's Facebook contacts (297) and 116 former colleagues who themselves shared the survey, which produced 518 respondents (Kiddie, 2014). The questions which address preferred are mainly closed-ended, except for reporting occupation (Kiddie, 2014).
Findings
Suggested that SMS remains popular and the common mode for personal communication, but email and voice calls are the best fittings for business contexts (Kiddie, 2014). The use of email was widely associated with being nonintrusive, opposite of how texting is viewed (Kiddie, 2014). Advancing, alternative studies regarding personal communications indicated texting by teens as not being used for "informational purposes" but rather to maintain social relationships and pastime entertainment (Kiddie, 2014). Additionally, findings revealed that education also plays an essential role in both persona and non-work-related conversations (Kiddie, 2014).
Sustained Warrants demanding
Introduction
Beyond just being a valuable economic output, information or access to information technologies that mark the 21st industry promote businesses, individuals, and communities' participation in the global economy (Samovar et al., 2017). Yet, most affected by the lack of adoption of it are rural communities who lack the population density to invest in the costly expenses of I.T. that are fuelled by high-speed internet access (Samovar et al., 2017). This research uses the DOI concept of the early adoption at the individual level that heightened focus on the formal structure (Samovar et al., 2017). The uncertainty the agricultural industry yields could be alleviated with I.T. and its encouragement of sustainability (Samovar et al., 2017). The purpose of this research is to examine variables that suggest how business can redeem their footing and aggregate in the required need for demand (Samovar et al., 2017).
Methodology
Critics of DOI argue against its central focus on the individual rather than the formal structures that may pose a substantial influence (Samovar et al., 2017). The process of data generation was achieved through a telephone survey conducted (Samovar et al., 2017). Questions posited whether respondents had ever used email the Web, frequency of use, and where (Samovar et al., 2017). Controlling for confounding variables, additional areas addressed were attitudes about I.T., community or social ties, and the type of employment (Samovar et al., 2017).
Findings
Once respondents were introduced to Web or email in the office, they adopted them and sometimes used them more often regarding their personal lives (Samovar et al., 2017). The implications of predicted adoption were explicitly upheld by education and the knowledge possessed by those interested in adopting I.T. in their business ventures. Sentiments about the place of work, children's influence of adoption or integration of technologies within the home (Samovar et al., 2017). As indicated, the study was conducted using pre-determined elements from an earlier study, similar in nature (Samovar et al., 2017). That being said, the method in selecting the rural sites was mirrored in scope (and presumably location)—single/dual-parent household measurement (Samovar et al., 2017).
Conclusion
The aim of the research was to expound on the conversation of the diffusion of innovation and technology amongst distinctively diverse cultures (Samovar et al., 2017). For instance, recognizing SMS as a means of personal communication with friends and family and not necessarily involving it at the workplace plays a significant role in a business environment (Samovar et al., 2017). This implies that employees or generally people at the workplace should adopt the usage of emails and calls in the business context (Samovar et al., 2017). Additionally, innovations and technologies encourage individuals and various communities to participate in business activities at the national and global economies (Samovar et al., 2017). Lack of knowledge on the matters related to I.T. limits people from interacting with the rest of the world hence minimize their business participation to only individual level and community (Samovar et al., 2017). This significantly demonstrates the essence and importance of integrating and incorporating various forms of innovation and technologies in the business context (Samovar et al., 2017).
References
Daft, R. L. and R. H. Lengel, "Information Richness: A New Approach to Managerial Behavior and Organizational Design," in L. L. Cummings and B. M. Staw, eds., Research in Organizational Behavior, Vol. 6, JAI Press, Greenwich, CT, 1984, 19
Franciosi, S. J. (2016). Acceptability of RPG Simulators for Foreign Language Training in Japanese Higher Education. Simulation & Gaming, 47(1), 31–50. https://doiorg.libdata.lib.ua.edu/10.1177/1046878115608621
Hollifield, C. A., & Donnermeyer, J. F. (2003). Creating demand: influencing information technology diffusion in rural communities. Government Information Quarterly, 20(2), 135-150. https://doi-org.libdata.lib.ua.edu/10.1016/S0740-624X(03)00035-2
Kiddie, T. J. (2014). Text(ing) in Context: The Future of Workplace Communication in the United States. Business & Professional Communication Quarterly, 77(1), 65–88. https://doi-org.libdata.lib.ua.edu/10.1177/2329490613511493
Klyukanov, I.E. (2005). Principles of Intercultural Communication. Boston: Pearson Education.
Jenn, A., Azevedo, I. L., & Ferreira, P. (2013). The impact of federal incentives on the adoption  of hybrid electric vehicles in the United States. Energy Economics, 40, 936–942. https://doi-org.libdata.lib.ua.edu/10.1016/j.eneco.2013.07.025
Li, M.-H., & Feeney, M. K. (2014). Adoption of electronic technologies in local US
Governments: Distinguishing between E-services and communication technologies. The American Review of Public Administration, 44(1), 75–91. https://doiorg.libdata.lib.ua.edu/10.1177/0275074012460910
Matsumoto, K., Nakamine, Y., Eom, S., & Kato, H. (2021). Demographic, Social, Economic,  and Regional Factors Affecting the Diffusion of Hybrid Electric Vehicles in Japan. Energies, 14(8), 2130. MDPI AG. Retrieved from http://dx.doi.org/10.3390/en1408213
Obi, T., Ishmatova, D., & Iwasaki, N. (2013). Promoting ICT innovations for the ageing population in Japan. International Journal of Medical Informatics, 82(4), e47-e62. https://doi.org/10.1016/j.ijmedinf.2012.05.004
Samovar, L.A., R.E. Porter, E.R. McDaniel & C.S. Roy (2017).  Communication Between Cultures (9th ed.). Boston: Cengage Learning.
Straub, D. W., (1994), The effect of culture on it diffusion: E-mail and fax in japan and the u.s.. Information Systems Research 5 (1) 23-47 https://doi.org/10.1287/isre.5.1.23
Yi, Jung-Soo. (2021). Revisiting Hofstede's Uncertainty-Avoidance Dimension: A Cross- Cultural Comparison of Organizational Employees in Four Countries. Journal of Intercultural Communication, 21(55), N.PAG.
Time is precious
don't waste it!
Get instant essay
writing help!
Plagiarism-free
guarantee
Privacy
guarantee
Secure
checkout
Money back
guarantee
Get a Free E-Book ($50 in value)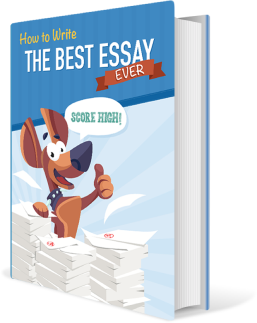 How To Write The Best Essay Ever!