The Afrocentric Standpoint on Youth Violence, Research Paper Example
This Research Paper was written by one of our professional writers.

You are free to use it as an inspiration or a source for your own work.
Violence amongst African American youth in urban areas has become somewhat of an epidemic. While some blame this violence on lack of gun control or illicit substances, the Afrocentric community believes there are other, deeper-rooted reasons that the black American youth has turned to violence. These causes directly relate to the Afrocentric focus on heritage and community. In lacking these key values, Afrocentrics believe urban youth are more likely to be prone to aggression. By examining the Afrocentric perspective on violence amongst urban youth, a dynamic and interesting perspective is added to the conversation.
In the conversation on violence, mainly in the African-American youth community, Afrocentrics cite the lack of ties to traditional values for the problem of violence in these communities. In his article blatantly title "Why do African-American Youth Kill Each Other? The Lack of Cultural Alignment," Professor Bryon Price voices the Afrocentric notion that a lack of dedication to traditional African values and practices are what often drive black youth to violence. Price says, "The Afrocentric socialization process mitigates the impact cultural oppression has on youth and builds what they term as African self-consciousness" (Price). That is to say that the disconnect from cultural and historical ties "create[s] a ripe environment for homicide." Price argues that the lack of culture is not the only issue in this instance; it is also what replaces emphasis on heritage. He states, "Since the culture of black youth has been co-opted, they are easily seduced by the temporal values glamorized in hip-hop, Hollywood, and the media" (Price). By saying this, he insinuates that if culture and heritage are not actively celebrated, that part of the human psyche is left open to degradation by lesser values. Price argues that the key to tearing down the destructive ideals promoted by "rap-culture," is to encourage black American children from an early age to celebrate their heritage by taking part in rituals and rights of passage. A common Afrocentric ideal is that a lack of identification with one's culture leads to a loss of identity and therefore a strong sense of alienation and lack of belonging.
While a stress on African culture and heritage is essential to the Afrocentric belief system, sentiments of centricity and control are arguably more important in promoting healthy mindsets for urban youth. In his article "Afrocentricity," Dr. Molefi Kete Asante explores the importance of black youth viewing themselves not as marginalized victims, but as independent persons with the agency to succeed. Furthermore, he states that African-Americans must "act out of…collective interest" and "understand… that [they] are central to [their] own history." That is to say, that in order for the black community to prosper, a sense of togetherness must be achieved (Asante). Afrocentrics also focus on advancement and "Positive human transformation" (Schiele 114). This emphasis on rehabilitation and the bettering of oneself encourages black youth to seek advancement in their communities, which gives them a concrete purpose. By recognizing the importance of their shared culture, Afrocentrics believe African-Americans can create a strong community that keeps youth from the feeling of alienation that can often lead to violence.
By praising the Afrocentric values that can lead to a more unified, less violent community, Afrocentrics also recognize the negative aspects of urban life that expose youth to violence at an early age. Community violence is defined as, "experiencing, seeing, or hearing about violence in one's home, school, or neighborhood which can lead to adjustment difficulties in youth" ("African-American Youth and Exposure to Community Violence: Supporting Change from the Inside" 55). This early exposure to and normalization of violence can lead to an association with aggressive behavior for many youths. Afrocentrics believe that by adapting to violence and seeing it praised in media, the youth may grow to see community being entered around violence, instead of a focus on heritage and community.
Afrocentric perspective focuses on culture and unity as a means of combating violence. By acknowledging the societal problems that influence African-American youth and encourage violence, Afrocentrics identify what needs to be replaced in order to diminish the presence of violence in the urban youth community. By focusing on African culture, Afrocentrics believe that black Americans can replace the ideals of modern society that revolve around aggression and dominance with feelings of pride and belonging, which are more conducive to raising successful and nonviolent youth.
Recourses
Asante, Molefi Kete. "Afrocentricity." Afrocentricity. 13 Apr. 2009. <http://www.asante.net/articles/1/afrocentricity/>.
Price, Byron E. "Why Do African-American Youth Kill Each Other? The Lack of Cultural Alignment." MadameNoire. N.p., 28 Sept. 2010. <http://madamenoire.com/104793/why-do-african-american-youth-kill-each-other-the-lack-of-cultural-alignment/>.
Schiele, Jerome H. Human Services and the Afrocentric Paradigm. New York: Haworth, 2000. Print.
Thomas, Anita Jones, Devin Carey, Kia-Rai Prewitt, Edna Romero, Maryse Richards, and Barbara Velsor-Friedrich. "African-American Youth and Exposure to Community Violence: Supporting Change from the Inside." Journal for Social Action in Counseling and Psychology 4.1 (2012): 54-68.
Stuck with your Research Paper?
Get in touch with one of our experts for instant help!
Messenger
Live chat
Time is precious
don't waste it!
Get instant essay
writing help!
Plagiarism-free
guarantee
Privacy
guarantee
Secure
checkout
Money back
guarantee
Get a Free E-Book ($50 in value)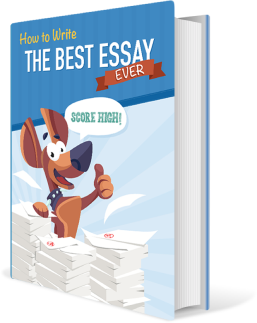 How To Write The Best Essay Ever!