The Automobile Industry in Germany, Essay Example
Pages: 3
Words: 939
Essay
This Essay was written by one of our professional writers.

You are free to use it as an inspiration or a source for your own work.
Introduction
The automobile industry in Germany was established in 1886 and in past 125 years, the industry has acquired an implausible growth and worldwide recognition. The industry currently is among the most influential, and unswerving globally, which actually competes with the one of the most leading automobile industries globally, majorly the Asian automobile industry. Germany automobile is the fourth worldwide manufacturer based on volumes (that is number of automobiles assembled) after the United States (US), China and Japan. Germany is accountable for manufacturing 17 percent of the total global automobile production and is a major sector of Germany's economy, and leading automobile market in the entire Europe continent (Crain 12).
Porter Diamond Model
Porter's Diamond of competitive advantage on national level comprises of four major attributes, which influence the national environment where local, related companies compete:
Factor Conditions
The automotive industry is one of the biggest, as well as most celebrated mass-production industries in Germany. Practically each sector of the automotive industry in this nation operates on international scale; features of the automotive industry include product resilience and consistency, advanced high-technology design, as well as very stylish assembly processes, founded on knowledge-based manufacturing processes. Germany offers Europe's mainly competent work force, and educational system, which offers industry-specific, on-the-job training. German employees offer a noteworthy advantage to producers because they have been manufacturing high-quality automobiles for many years and their artisanship symbolizes resilience and reliability (Weernink et al 25).
The automobile companies in Germany commit their resources to research and development projects yearly and, as a result, innovation is the primary factor in German leadership in the industry. In addition, both the experienced work force and research on innovation have made Germany to manufacturer high-quality vehicles. In addition, transportation is another factor condition in the industry, which is at the present a point of disagreement between the government and manufacturers.  Automobile manufacturers have depended majorly on highways to transport finished vehicles since it is easy and fast.  Because of the environmental concerns that face Europe the government has discouraged transportation of care via highways, but they want them to use existing railroads as the major transportation in Europe. The transport network benefits Germany in many ways because it connects ports and delivery points all though Europe (Chew 12).
Demand Conditions
Customers have several diverse reasons and conditions for purchasing a car that makes the industry constantly diversify from small cars to buses to meet the marketplace demands. Customers scrupulously look for the best car, which fits their lifestyle, budget, and taste and demand a range of choices. Auto customers in fact recognize what they need and they look for specific car ,which meets their needs with a product range from Indian Tata whose MSP is about $2,500 to luxury vehicles , like Ferrari, Porsche that retails for $250,000. Stylish customers push automobile firms to innovate and add new features to the cars. Several consumers in Germany and the larger Europe continent are becoming demanding concerning fuel-efficient cars. These firms have made a march by developing hybrid cars to meet this growing demand (Crain 12).
Firm Strategy and Rivalry
The automobile marketplace in Germany has high barriers to entry coupled with high fixed costs; start-up costs are overpowering. The companies in the auto industry require potent supply chains; new entrants will be demanded to collaborate with the existing firms having powerful brand recognition in the marketplace because it is difficult to break into the powerful existing connection between producers, suppliers, and clients. Rivalry is intense in the industry because several firms competing with each other harshly in a shrinking marketplace due to declining economy. The principal approach in this kind of market is innovation. Firms are obliged to develop new designs or add features or manufacturer diverse models in order to gain market share in every market segment. The approach explains the way DaimlerChrysler has different brands that range from Smart to Mercedes-Benz, as well as Ford features Land Rover, Jaguar, Volvo, Mercury, and Mazda. Innovation in three product lines allows the firm to serve diver groups of customers with various brand names (Venables 23).
Related and Supporting Industries
Germany has several advantages in relation to related and supporting industries. German universities comprise some of the excellent engineering programs globally and as previously articulated, they are bountiful in Berlin-Brandenburg region. German auto manufacturers have a band of well-trained candidates to select from private and public companies to cooperate with in research and development (Crain 12).
Furthermore, steel is the major element of car manufacturing and ThyssenKrupp is one of the largest steel manufacturers globally. Tires constitute another vital sector of the industry and Goodyear Dunlop, one of the largest manufacturers is situated in Berlin. IAV is recognized engine manufacturer globally, also situated in the heart of Berlin. In addition, interior door paneling, development of vehicle transmissions, and manufacturing of water-based paints are other examples of supporting and related industries in Germany that assists supply high-quality components to German automobile industry. Intimate linkages with these related industries make it possible for innovation to thrive all through the supply chain. Whilst BMW premeditated its award-winning model X3, the company worked intimately with diverse suppliers, as well as took guidance, one cases of the way regimented the German automotive industry is (Dobbs 1).
Works Cited
Chew, Edmund. Forecasters split on 2000 sales predictions.  Automotive News Europe 4, 1999,No. 26, 12-14.
Crain, Keith. Honda did it well and did it here. Automotive News 79, 2004,No. 6111, 12.
Dobbs, Michael. Ford and GM Scrutinized for Alleged Nazi Collaboration. Washington Post, November 30, 1998, A01.
Venables, Mark. Early Learning Centre, IEE Manufacturing Engineer, August/September 2005, 22-25.
Weernink, Wim Oude & Dave Guilford. Lutz warned: Pay attention to Germany. Automotive News Europe 8, 2003 No. 11, 25 Supplement.
Time is precious
don't waste it!
Get instant essay
writing help!
Plagiarism-free
guarantee
Privacy
guarantee
Secure
checkout
Money back
guarantee
Get a Free E-Book ($50 in value)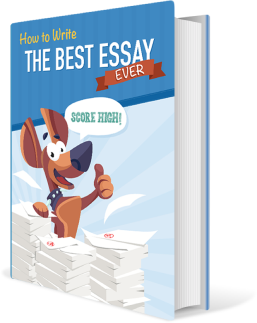 How To Write The Best Essay Ever!