The Black Nationalist Movement, Essay Example
Pages: 4
Words: 1235
Essay
This Essay was written by one of our professional writers.

You are free to use it as an inspiration or a source for your own work.
The reason as to why African Americans and their Caribbean/Latin Americans viewed migrating to the Northeast and Midwest regions of the United States and the Promised Land was because of the manner in which they believed that apartheid was not prevalent there. With time, however, they discovered that American apartheid was alive and well in the majority of these areas, especially in the North and South. Due to this, there were a number of uproars and movements brought of by a significant number of African Americans in hopes of getting rid of American apartheid once and for all. Three of the major movements involved the Garvey Movement, Black Nationalism, and black internationalism. These kinds of movements, in a form of a chain reaction, sparked religious practices such as Black Christian Nationalism and Black Islamic movement. While it would be a fair argument to say that the spawning of these religious practices did not evolve from any of the three movements listed above, it would be somewhat ignorant to assume that the movements did not have any kind of significant impact on them.
 Because of the manner in which a number of Americans were mistreating a variety of African Americans throughout the time that all of the movements were taking place, African Americans invariably saw this as a threat. Whereas there were a big number of individuals who decided to revolt or be submissive to the white American population, there were other people who resorted to Black Christian Nationalism. What this meant for the African Americans is that they would interpret Jesus' teachings in a way that best suit their needs. With this kind of train of thought, Africans Americans found life much easier to cope with, thinking that the situations they were dealing with were truly not as bad as they were making them out to be.
 It could be said that factors such as Black Christian Nationalism were brought about by movements such as the Garvey Movement. This movement, brought about by Marcus Garvey, found a way to encourage the African people to not be ashamed of who they are and who God created them to be. In a way, Garvey was advocating for the beauty of the African people, telling everyone that they should not be put down because of who they are, and, if anything, they should be proud of who they are and that they are part of the black race. For many African Americans at the time, it was a great way to cope with the circumstances that there were constantly facing. What this meant for them is that there was hope that maybe God did not create them as a mistake. Garvey was able to instill a sense of direction for a number of African Americans. So much so that religious practices such as the Black Islamic movement and Black Christian movement were created. The difference between these two was simply what the individual chose to be: Christian or Muslim.
 Another aspect of "Garveyism" included that African people had a responsibility to collaborate with one another in every sense of the word in order to be able to create a better society where blacks are not seen as a minority and/or inferior. What this meant for a variety of individuals is that, ultimately, they had to put all of their differences aside (cultural and ethnic) and work together so that the African people could prove to themselves and to the world that they should certainly not be seen as the individuals that they were been seen as. This kind of ideology was something great that allowed the African Americans to be able to deal with the suffering and apartheid that they had to deal with on a daily basis.
 Other beliefs such as the Moorish Temple drew on the conclusion that African Americans, in actuality, were descended from the Moors of North West Africa and because of that, were Moorish (nationality) and that they had to follow the Islamic faith by their own nature. What this meant for a number of African American people is that they now had a better sense of identity of who they were and why there were in the places that they were. The Moorish Temple, much like the Garvey Movement, prompted African Americans to take pride in who they were and to not accept society to belittle them into the individuals that society intended for them to be. Again, this created a sense of hope for the African people in believing that they indeed had a true purpose on this earth other than just being discriminated the majority of their lives. The reason as to why a movement like this was so great was because it encouraged African Americans to push themselves to become greatly involved in their civic duties.
 There were a vast amount of individuals who adopted these philosophies and truly took them to heart. As a matter of fact, the only reason as to why these individuals were able to get through the apartheid days was because they were able to adopt ideologies that allowed them to believe that they had their own individual purpose on this earth. For many, this meant that they had a sole responsibility to society which had to be fulfilled by partaking in civil duties and engaging with society one on one.
 While it would be a fair argument to say that the spawning of these religious practices did not evolve from any of the three movements listed above, it would be somewhat ignorant to assume that the movements did not have any kind of significant impact on them. It was because of the movements that have been introduced that African Americans were able to get from one day to the other without drowning under apartheid's pressure. There were so many individuals who solely relied on the power of these movements to stay alive, which is why the movements were able to stay so prevalent throughout America. Had these movements not been created at all, it is difficult to gesticulate what kind of position and stance in society African Americans would have ultimately been left to deal with.
References
Ali, Noble D. "A Brief History of The Moorish Science Temple of America." Noble Drew Ali's Beginnings. N.p., n.d. Web. <www.clockofdestiny.com/msta.htm>.
Benson, R. D. (2015). Fighting for our place in the sun: Malcolm X and the radicalization of the Black student movement, 1960-1973.
Bush, R. D. (2009). The end of white world supremacy: Black internationalism and the problem of the color line. Philadelphia: Temple University Press.
Cleage, Albert. "This Far by Faith . Albert Cleage | PBS." PBS: Public Broadcasting Service. The Faith Project, Inc., n.d. Web. 27 Sept. 2015.
Jackson, S. A. (2005). Islam and the Blackamerican: Looking toward the third resurrection. Oxford: Oxford University Press.
Lubin, A. (2014). Geographies of liberation: The making of an Afro-Arab political imaginary.
Posey, Sean. "Will Black Nationalism Reemerge? I The Hampton Institute." The Hampton Institute: A Working-Class Think Tank. The Hampton Institute, 13 Sept. 2013. Web. 27                  Sept. 2015.
"Reflections on Black Internationalism As Strategy | Socialism and Democracy." Socialism and Democracy Online. N.p., n.d. Web. 27 Sept. 2015.
Time is precious
don't waste it!
Get instant essay
writing help!
Plagiarism-free
guarantee
Privacy
guarantee
Secure
checkout
Money back
guarantee
Get a Free E-Book ($50 in value)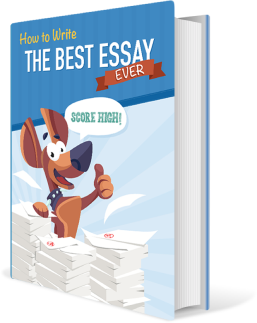 How To Write The Best Essay Ever!