The Case of Special Educational Needs, Research Paper Example
This Research Paper was written by one of our professional writers.

You are free to use it as an inspiration or a source for your own work.
Introduction
The person I chose to interview is my former sixth grade teacher. She has been very inspirational and motivational in my life. Although she is no longer a classroom teacher, she is still in the educational realm. She has more than thirty years experience and expertise. Currently, she is a principal at a middle school. I believe she is a candidate for the interview because she has known me nearly all my life and we have a close personal relationship. Because of this relationship, I believe that she will be honest with about the behind the scenes issues that educators face. The interview was informal and took place over lunch at a local restaurant. I did not record the conversation. There were five questions that I asked her during the interview, but she was aware of the questions prior to the interview.  The interview lasted shortly under an hour.
Summary
The most important factor she stressed was that teaching is not for everyone. In order to be a great teacher and endure all the cons of the profession, one must be called to teach. She said, "Teaching is a calling…this profession is not for the faint of heart." She went on to say that some battles can't be won, and that smart teachers know how to choose their battles. Every new teacher has that "I can save the world" attitude, but after the first few months of fighting exhaustingly, you realize which battles to attack head on and which one to attack avertedly.  Next, I learned that just because a strategy has been researched and proven to be effective does not mean it will work for all students. A teacher must be aware of many factors that affect students' ability to learn. For example, culture has a great impact on the way in which a student behaves and reacts to situations. Often, when minority students make it to college, they are placed in remedial courses. It's not because they are not capable of learning the material being taught, but because of the way in which the material was presented. Students who come from lower socio-economic status don't have the same educational foundation as students who come from other environments. Howell said:
I focus especially on those factors influencing remediation need that are potentially under public policymakers' control, namely, attributes of students' high schools and teachers. Because minority and low socioeconomic status college students participate in remedial course-taking in greater proportions than their representation in higher education would suggest. Some blame students' under-preparedness for college on the short- comings of the public schools that are the primary supplier of college- bound students (Howell 2011).
This concept really impacted me because I know that education is not a one size fits all deal. The teacher must be willing to teach to the student, rather than the concept or strategy. In situations like these, differentiation is key to providing students with the tools they need to be successful. Finally, the NCLB law was the worst thing that ever happened to the educational realm. I have yet to meet an educator that agrees with the rules enacted by NCLB.
Analysis
Statistics prove that NCLB has not reduced the educational gaps between public and private schools or between Caucasian and minority students. From the discussions in class, I have learned that policies and laws are very unlikely to change the rigor of the education that students receive. The only way that rigor is changed is through strong leadership and strategic teaching. Great principals and teachers make all the difference. Teachers who genuinely know their students and their situations are able to make lessons that bring life to the concepts. Also, having contingent reinforcement is very important. My interviewee discussed picking your battles wisely, but she stresses the need to always address the things that could be changed. Reinforcement must be used for both educational and behavioral outcomes because every good educator knows that true learning cannot take place in an environment that is not conducive to learning due to behavioral issues. According to Goddard, these reinforcements have a positive influence on reading abilities for students (2007). The subject of sustained silent reading has become taboo in today's classroom, but Goddard insists that this method is key to students' building essential comprehension and critical thinking skills (2007). Finally, collaborating with co-workers is a great strategy to reach those hard to reach students. For example, "In developing and implementing cooperative teaching, school professionals experience great changes in the way they go about their daily work. To overcome the inevitable fears and stresses associated with change, the educators involved must feel that they are responsible for the change and that its success or failure lies directly with them" (Allington, 2002). New teachers especially need support from veteran teachers.
Conclusion
The most important notion that I am taking away from the class and the interview is that becoming an educator is a work of the heart. Not everyone is capable of doing this job; hence, the large turnover of teachers in the field. Also, there is no fit all method. A strategy may work for one group of students, but not for another. Teachers must be aware of their student's culture and environment because both of these factors can greatly affect the student's ability to learn. Another important factor is reinforcement. Students need reinforcement both educationally and behaviorally. Those students with behavior issues must be addressed before they can be adequately exposed to learning. Finally, collaboration among stakeholders is essential. New teachers need support from veteran teachers.
References
Allington, R. (2002). What I've learned about effective reading instruction: From a Decade of studying exemplary elementary classroom teachers. Phi Delta Kappa, 83, p. 740-747.
Croll, Paul & Moses, Diana. (2007). Pragmatism, Ideology, and Educational Change: The Case of Special Educational Needs. British Journal of Educational Studies, 46(1). p. 11-25.
Goddard, Y. L., Goddard, R. D., Tschannen-Moran, M. (2007). A theoretical and empirical investigation of teacher collaboration for school improvement and student achievement in public elementary schools. Teachers College Record, 109(4), 877-896.
Howell, J., S. (2011).  What influences students' need for remediation in college?  Evidence from California. Journal of Higher Education. (82)3. 292-314.
Stuck with your Research Paper?
Get in touch with one of our experts for instant help!
Messenger
Live chat
Time is precious
don't waste it!
Get instant essay
writing help!
Plagiarism-free
guarantee
Privacy
guarantee
Secure
checkout
Money back
guarantee
Get a Free E-Book ($50 in value)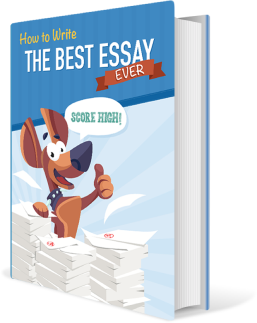 How To Write The Best Essay Ever!