The Characteristics of the Learning Team, Essay Example
Pages: 3
Words: 946
Essay
This Essay was written by one of our professional writers.

You are free to use it as an inspiration or a source for your own work.
The characteristics of the learning team is portrayed from the assessments of the five other learning teams. We realize that cautious are both indirect and guarded. They are worried with all analytical processes and are constant, systematic problem-solvers. They are also perceived as unfriendly, selective, and quite critical. Cautious are very security-conscious and have a high need to always be right, which is why they rely too much on data collection. In their quest for data, they tend to ask several meticulous questions regarding specifics. Their actions and decisions tend to be slow and extremely cautious, but they will rarely miss a deadline. Although they are great problem-solvers, Cautious needs to enhance their decision-making. Based on DISC assessment, Cautious is comprised of members who are perfectionists, serious, and orderly. They focus on the details and the process of work, and become irritated by surprises or deviation from the plan. Their emphasis is on compliance and working within existing guidelines to promote quality in products or services.
Cautious likes organization and structure and dislikes too much involvement with other people. They work slowly and precisely by themselves, are time-disciplined, and prefer an intellectual work environment. Cautious tend to be highly critical of their own performance. They tend to be skeptical and like to see everything documented in writing, and the group's primary strengths include their accuracy, dependability, independence, follow-through, and organization. Their primary weaknesses are their procrastination and conservative natures, which promote their tendency to be picky and over-cautious. Occupations that they tend to gravitate towards are accounting, engineering, computer programming, the hard sciences, systems analysis and architecture. The greatest irritation for Cautious is disorganized, illogical people. In business environments, they want others to be credible, professional, and courteous. In social environments, they like others to be pleasant and sincere.
Environmental clues include highly organized desks with clear tops. Their office walls contain their favorite types of artwork: charts, graphs, exhibits or pictures pertaining to the job. Cautious are non-contact people who prefer the formality of distance. This preference is reflected in the functional but uninviting arrangement of their desks and chairs. They are not fond of huggers and touchers, and prefer a cool handshake or a brief phone call. To improve their balance and behavioral flexibility, Cautious need to: openly show concern and appreciation of others; try shortcuts and time-savers occasionally; adjust more readily to change and disorganization; improve timely decision-making and initiation of new projects; compromise with the opposition; state unpopular decisions; and use policies more as guidelines than hard and fast laws
The characteristics of the learning team is portrayed from the assessments of the other five learning teams. We realized that cautious are both aberrant and protected. They are worried with explanatory procedures and are steady, orderly issue solvers. They can likewise be seen as unapproachable, particular and discriminating. Cautious are extremely security-cognizant and belief they should not corrected, driving them to an over reliance on information accumulation. In their journey for information, they have a tendency to get some information about specifics. Their activities and choices have a tendency to be moderate and greatly careful; however they will once in a while miss a due date. In spite of the fact that they are incredible issue solvers, Cautious could be better chiefs.
Cautious have a tendency to be fussbudgets, genuine, and methodical. They concentrate on the points of interest and the procedure of work. Their accentuation is on consistence and working inside of existing rules to advance quality in items or administration. They work gradually and accurately without anyone else's input, are time-taught, and incline toward a scholarly workplace. Cautious have a tendency to be reproachful of their own execution. They have a tendency to be incredulous and like to see things in composing.
The characters of the learning team portray that essential qualities are their precision, steadfastness, autonomy, finish and association. Their essential shortcomings are their lingering and moderate natures, which elevate their propensity to be fussy and over-careful. Occupations that they have a tendency to incline toward are bookkeeping, designing, PC programming, the hard sciences, frameworks investigation and construction modeling.
The best disturbance for most of learning team is muddled, outlandish individuals. In business situations, they need others to be solid, proficient, and considerate. In social situations, they like others to be wonderful and genuine. Ecological pieces of information incorporate profoundly sorted out work areas with clear tops. Their office dividers contain their most loved sorts of fine art: diagrams, charts, shows or pictures relating to the employment. Learning team are non-contact individuals who lean toward the convention of separation. This inclination is reflected in the useful yet uninviting game plan of their work areas and seats.
To enhance their parity and behavioral adaptability, learning teams need to: straightforwardly show concern and valuation for others; attempt alternate ways and helps once in a while; modify all the more promptly to change and disorder; enhance opportunity choice making and start of new undertakings; trade off with the restriction; state disagreeable choices; and use arrangements more as rules than hard and fast laws
Evaluating the individual learning teams Charlotte Tillman points out assessor which has tendency of natural curiosity about people, has time outs opportunities help ally natural intensity and for personal empowerments required to be attentive to what others expect. Veronica points out sub-styles producer with the tendency of unwillingness to change what one thinks about her. Utilize opportunity by delegating tasks and for personal empowerments should be able to do thorough search to come to rational decisions. Jasmine a go-getter likes being industrious and delegate duties which helps her limit full involvement in less critical issues. For personal empowerment, she needs to widen the search to reach rationality.
Time is precious
don't waste it!
Get instant essay
writing help!
Plagiarism-free
guarantee
Privacy
guarantee
Secure
checkout
Money back
guarantee
Get a Free E-Book ($50 in value)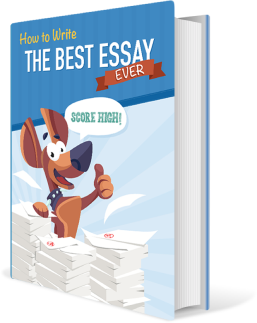 How To Write The Best Essay Ever!