The Code of Ethics and Evaluation of Twilight, Essay Example
Pages: 8
Words: 2118
Essay
This Essay was written by one of our professional writers.

You are free to use it as an inspiration or a source for your own work.
Twilight, a start-up company, has contemplated an opportunity with the Baby Boomer generation entering the retirement stage of their lives. As this generation has paved the way for many new businesses over the years, Twilight believes there is yet another opportunity to serve this generation. The service would be a consulting service providing information for active seniors, 55-plus, partial assistance, and full care. This service would involve not only housing but also a host of information related to enjoying this period of their lives. Twilight would like to build a profitable business model that is able to serve these customers.
The purpose of this paper is to address two main parts of the Twilight entity. The two section are the code of ethics and the evalution of Twilight company. Each section will detail the various principles in which the Twilight organization will operate. It is important to detail the expectations of all employees, stakeholders, and consumers of Twilight. Senior living facilities have had negative business effects due to the employees failing to operate with ethics. A clear set of detailed expectations will be established in the Twilight code of ethics and evalutation. It will ensure that Twilight operations from all levels of employees will coinside with the exectations and failure to comply will result in disciplinary actions up to termination.
Code of Ethics
Guiding Principles
The guiding principles that govern Twilights code of ethics are ethics, integrity, and honesty. We believe that without a clearly defined vision, mission, and purpose, ethical business will be nonexistent. The care of seniors requires specific guidelines and expectations to ensure that they are treated with the respect and dignity that they deserve.
Purpose of the Code
The purpose for the code of ethics is to establish a guideline for operation and care within the organization. Twilight believes that integrity is essential for business practices and without such considerations the business will fail to find the success they are striving to obtain.
"Safe organizations are "learning organizations"that build shared visions, use systems thinking, and respond to untoward events as opportunities for improvement rather than with denial and cover-up. They achieve high levels of mutual trust, collaboration, and accountability, both personal and institutional" (Leape et al., 2012). The purpose of the code is to ensure the company will maintain the highest level of integrity and ethics when addressing the residents and their families. The company is striving to be transparent in all aspects of business so that customers, managers, and families know exactly what to expect from the company.
Core Values
Twilight has many core values that they will utilize in their operation. Twilight operates fairly, honestly, and openly with all residents and their families. Honesty is the best policy, and any deviation from that practice will not be tolerated. All compensation for services provided will be fair and adequate. According to Gregory et al., "Perrini and Minoja also echoed this view, stating that their qualitative study turned up  evidence for such an important antecedent that ?the beliefs and value systems of entrepreneurs played a fundamental role in shaping a sustainable corporate strategy" (Gregory, Drozdenko & DeLoughy, 2011). The idea is that the mindset of human value judgement directly affects the individuals actions. Wrongdoings from employees directly influence the financial outcome of the organization. "Some of  the financial executives' mindsets responsible for the financial crash made them  oblivious to the consequences of their irresponsible actions on  innocent investors, employees, and other stakeholders" (Gregory, Drozdenko & DeLoughy, 2011). The core values created by Twilight area intended to take away any issues of operation that can directly influence their financial success and affect the care of their consumers.
Training and Education
The code of ethics dictates that all residents are given an adequate, pleasant, and safe facility, and training and education will be provided to ensure compliance. Training and education provided to the residents will promote the total emotional, physical, and spiritual needs of the residents. Twilight takes a very strong position on training and education. Not only are all employees required to take forty-hours of refresh training each year, but there is also mandatory education sessions based on employment position. For example, an up-dated code of ethics would require all employees to attend an eight-hour training class which woud detail the new expectations. Without a strong training program, the expectations for the employees would never be obtained. Twilight realizes that it takes time and money to implement a strong training and education program, however it is an investment that will yield a strong return.
Definitions
Integrity – the quality of being honest and having strong moral principles; moral uprightness.
Ethics – moral principles that govern a person's or group's behavior.
Honesty – the quality of being honest.
What employees it Covers
Twilight's code of ethics covers all employees, management, and board of directors. The code of ethics also includes all suppliers and contracts who must also comply with the company's expectations. Twilight's association with sponsors, contractors, suppliers, and other external sources will require that they comply with the expecations in order to maintain the association.
How it will be Implemented/Communicated
The code of ethics is available in new employee paperwork and on the website. All employees will have the company code of ethics explained in detail. The importance of compliance will be communicated on all levels within the organization. "The initial task in changing culture is to create awareness of the problem to motivate others to take action, and to create a sense of urgency around doing so" (Leape et al., 2012). A prerequisite for changing existing behavior is presenting the need for change. The employees need to understand that this is a minimum expection within the company, and implementation will be enforced on all levels. Management and employees on all levels will communicate any areas where the code of ethics is not being complied with, and it will be addressed immediately. The CEO also needs to communicate the vision as a core value of Twilight and express the commitment for achieving it.
How it will be Enforced and Reported
Ethical performance will be a crieteria for employee appraisal. All expectations defined in the Twilight code of ethics will be enforced by all level of management and by the board of directors. Any violation and deviation will be reported directly to the board of directors and documented in the personnel files.
Mission Statement
Twilight strives to provide a safe, enjoyable, confortable environment where their residents can feel at  home. The various services provided are established to promote socialization, independence, physical, emotional, and spiritual well-being of all the seniors at Twilight. We believe that life does not stop just because seniors have more limitations during this stage of life. We are committed to employing individuals who have a desire to improve the quality of life and a passion to help others who have chosen our services.
Other Pertinent Elements
Twilight feels it is necessary to have a comprehensive code of ethics. All employees and stakeholders are governed by the code of ethics. Failure to comply with Twilight's code of ethics will result in disciplinary actions up to and including termination. Other pertinent elements require all employees to realize that the code of ethics can be updated and changed at any point. Compliance is mandatory and all employees will be notified of variations as soon as they happen.
Evaluation
Stakeholders
There are several stakeholders that need to be considered in the evaluation. The investors and shareholders of Twilight. The residents who live in the facilities and use their services. Finally, the family of the residents. It is also important to consider the community in which Twilight operates. There are many stakeholders that are directly affected by the code of ethics. The stakeholders of Twilight are the ones who benefit from a detailed and thorough creation of the company code of ethics.
Strategic Ethical Formulation
The ethical formulation is to establish a senior facility that eliminates the threats associated with senior care. Twilight will uphold ethics, integrity, and honesty in all levels of operation and functioning. The ethical formulation is to establish a senior facility that eliminates the threats associated with senior care. Twilight will uphold ethics, integrity, and honesty in all levels of operation and functioning. The implementation starts at the top and works it way down. There will be no level of Twilight operation that does not understand the importance of the ethical implementation and their role in the process. "Ethical decision making means effectively dealing with ethical dilemmas and in keeping with a high ethical standard" (Beeri & Vigoda-Godot, 2013). The strategic ethical formulation is to make it a second nature to perform in a manner that supports ethics and integrity.
The strategic ethical formulation requires deveoloping a company expectation and enforcing it. "Establishing an ethics program begins with developing a code of ethics and ensuring that it is effectively communicated to employees and other stakeholders—i.e., increasing ACE" (Beeri & Vigoda-Godot, 2013). The goal behind the code of ethics it help the organization achieve different goals. In order to establish a strategic ethical formulation, the organization must outline their values and ethical rules to allow the employees to be aware of the parameters of acceptable conduct. Next, the code of ethics will need to raise the level of expectations regarding the employees behavior in the organization. "It prompts an organizational discourse about values and ethics, promotes moral decision making, inhibits unacceptable behavior, and creates a strong basis for enforcing organizational values" (Beeri & Vigoda-Godot, 2013). Lastly, the employees will internalize how to act according to the ethical values. They will be able ot use their independent values instead of merely following the rules.
Strategic Ethical Implementation
The implementation starts at the top and works it way down. There will be no level of Twilight operation that does not understand the importance of the ethical implementation and their role in the process. The implementation of Twilight's code of ethics will start from day one of employment. The expectations will be set prior to even opening our doors for business. The training and education will inform new employees as they join our team. "The practical implication of these ?ndings to businesses is clear: high quality codes of conduct are more effective in guiding employee behavior and establishing a more socially responsible organizational culture. Therefore, managers seeking to utilize codes of conduct to have a positive impact on the CSR performance of their organization should develop new codes or revise existing codes to meet critical standards"(Erwin, 2011). There is no question that the strategic ethical implementation will need to meet critital standards and expectations, so revisions to the policy will take place as the need arises.
Ethical Monitoring Mechanisms
The largest ethical monitoring mechanism will be the residents and their families. All feedback from the residents and their families will be taken seriously. It will be the first tool that the company uses to monitor and maintain the code of ethics within the facility. Twilight will also use performance evaluations and feedback as a tool for monitoring performance. Employees will have no question as to their performance in regards to patient care, ethical performance, and overall expectations. The managers will also be used as an ethical monitoring mechanism. They will communicate with other managers and ensure that the proper follow-up is taking place. At no point will failure to comply with ethical expectations be tolerated from any level of employees.
Ethical Performance
Ethical performance is not negotiable, and failure to comply will result in disciplinary action.With all employees and managers on board with the company's expectation, there should be an accountability established among peers for their role in the ethical performance. Compliance with the company's expectations will be evaluated on a daily, monthy, and annual basis. Any shortcomings within the ethical performance will be addressed immediately. The company will utilize background and reference checks for all employees to ensure their in no previous violations. Ethical performance from all employees with be the 'secret weapon' for the company's success and aid in the future business endeavours.
References
Beeri, Itai and Eran Vigoda-Gadot. (2013). Advancing Ethics in Public Organizations: The Impact of an Ethics Program on Employees' Perceptions and Behaviors in a Regional Council. Journal of Busines Ethics, 112:59–78.
Erwin, Patrick K. (2011). Corporate Codes of Conduct: The Effects of Code Content and Quality on Ethical Performance. Journal of Business Ethics, No. 5.
Leape, Lucian L. MD, Miles F. Shore, MD, Jules L. Dienstag, MD, Robert J. Mayer, MD, Susan Edgman-Levitan, PA, Gregg S. Meyer, MD, MSc, and Gerald B. Healy, MD. (2012). Perspective: A Culture of Respect, Part 2: Creating a Culture of Respect. Academic Medicine, Vol. 87, No. 7.
Gregory, Jin, K.; Ronald Drozdenko; and Sara DeLoughy. (2011). The Role of Corporate Value Clusters in Ethics, Social Responsibility and Performance: A Study of Financial Profesionals and Implications for the Financial Meltdown. Proceedings of ASBBS, Volume 18 Number 1.
Time is precious
don't waste it!
Get instant essay
writing help!
Plagiarism-free
guarantee
Privacy
guarantee
Secure
checkout
Money back
guarantee
Get a Free E-Book ($50 in value)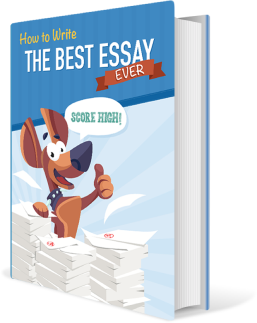 How To Write The Best Essay Ever!