The Complexity of Human Sexuality, Essay Example
Pages: 4
Words: 966
Essay
This Essay was written by one of our professional writers.

You are free to use it as an inspiration or a source for your own work.
In the article "The Kaleidoscope of Truth: A New Look at Chopin's "The Storm"", Allen Stein argues that irrespective of diversity of views on what the author aimed to demonstrate in this short story, Chopin's main intention was to outline the ambiguity of the adultery described in the short story. In this regard, Stein suggests that unlike the dominant perception of critical analysis of the story argues, the author did not demonstrate a single attitude to the described events. In order to prove this statement, first of all, Stein categorises opinions of other critics into three groups: those considering that Chopin supported adultery in this story, those who stated she argues for its dangers and those arguing that she aimed to show tentative views on the matter. Stein argues that this diversity of opinions is due to the intended ambiguity of the story and that each perspective on the matter has strong supportive arguments for its conclusions.
Having emphasised the ambiguity of the critical analyses of the short story, Stein explores each chapter in terms of ambiguity of symbolical meanings and potential intentions of the author. Through a close reading of each episode, Stein demonstrates hints for immoral context of adultery and the compares it to the potential context in support of it and its inevitable nature of human behaviour.  Thus, Stein uses contrast of potential interpretations of symbols and conditionality of described events as his main argument in favour of ambiguity of Chopin's target message to the audience and perception of adultery. At a certain point, he argues that the main rationale for this ambiguity is the actual complexity of human behaviour and unpredictability of human nature. On the other hand, he concludes that overreliance on ambiguity and desire to facilitate diverse perceptions may result in the lack of meaning in one's intentions and actions, thus leaving the target audience confused and wondering.
Regarding the contribution of this article to the literary criticism, it has two primary effects. First of all, the article demonstrated a well-balanced analysis of the existing opposing critical materials on Chopin's intention in this short story. Thus, this article is a good source of exploring existing tendencies in criticism on this topic. In this regard, the evaluation of sources and their argumentations is logically structured and presented. Secondly, the article contribution to the literary criticism is in its novel and original approach to studying this story. The original contribution of this article is that it does not take sides in the existing critical discourse, but combines existing perspectives and creates brand new vision of Chopin's intention regarding this short story. In this regard, the contribution is also the application of a comparative approach to analysis of symbols' ambiguity rather than choosing contextual meaning in order to prove a certain aspect of an existing critical argument. Thus, Stein offers a systematic analysis of the story.
Regarding the interpretation of the theme of the short story analysed, this article assisted in realising the complexity of the theme of sexuality and marriage in one's life. In this regard, instead of taking sides in the critical argument whether expressing one's sexuality and breaking of marriage vows is moral or immoral, the article assist to understand the actual author's perspective on the subject. In other words, the author's intention in outlining these themes was not in encouraging it or condemning it, but in demonstrating it in its real nature as – two people driven by a moment of passion conditioned by existing circumstances. From one perspective, this expression of sexuality is an act of one's true freedom and acceptance of human nature. On the other hand, from the perspective of social duties and responsibilities, this act is also harmful since it can destroy family as a social construct. Thus, this article assists in realising the intended duality of described themes and their critical perception depending on the chosen perspective. However, the author aimed to demonstrate human feelings and actions in this complexity because it corresponds to the reality where nothing is black or white.
In terms of personal perception of Chopin's use of symbolism in the short story, this article assisted in understanding that in order to interpret symbols and their contexts correctly, the author's intentions are should be known and used as a key to understanding which aspect of the symbol is actually intended to be true. In this regard, the initial interpretation of symbols in this short story depended on the personal perception to adultery and it ruinous impact on family dynamics. In this regard, the symbols of purity and revelation during the sexual intercourse were viewed as intentions towards losing one's grace and purity through expressing one's sexuality and hidden desires. After reading this article and observing the duality of symbolical interpretation, it can be concluded that these symbols were aimed to show another aspect of sexuality, the innocence and natural purity of one's desires for a beloved man even if he is not one's husband. Thus, this article taught me to pay more attention to author's perspective as a key to unravelling the meaning of symbols.
Consequently, the new information learned about the author from this article is that Chopin did not only aim to demonstrate a shocking event of adultery and startle the audience by its occurrence. She aimed at making her audience realise the complexity and duality of human behaviour and consider the alternatives of black/white judgements of people. After reading this article, my perception of Chopin's talent has increased tremendously because she managed to send her message to the audience in a very sophisticated and intriguing manner. It is also interesting how she managed to use words and symbols with diverse meanings in order to trigger various interpretations. Thus, I think this article is a great source for understanding Chopin's intentions and writing style.
Time is precious
don't waste it!
Get instant essay
writing help!
Plagiarism-free
guarantee
Privacy
guarantee
Secure
checkout
Money back
guarantee
Get a Free E-Book ($50 in value)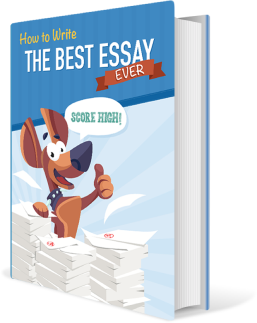 How To Write The Best Essay Ever!