The Concept of Communism, Essay Example
Pages: 6
Words: 1642
Essay
This Essay was written by one of our professional writers.

You are free to use it as an inspiration or a source for your own work.
The concept of communism has always been hard to universally define. Nearly every country that has claimed to be communist has had critics claim that it is not in fact communistic. Today, the largest country on Earth, China is classified as a communist country. However, the economy has been significantly liberalized in the past few decades, making China's classification as a communist country extremely controversial.
To begin this debate, one must define a communist country, separating necessary features of a communist country from those communist countries happen to share. The issue here is that communism has been presented in many different forms by many different writers throughout the years. Therefore, it may be helpful to turn towards the most famous proponent of communism, Karl Marx. Marx was a German writing in the 19th Century shortly after the Industrial Revolution and the rise of the factory system. He felt that the owners of capital had found a way to exploit laborers and that a revolution from the working class, or proletariat, was inevitable. He imagined that they would set up a system that would absolve all classes by getting rid of private ownership of capital and property. In his view this would make it impossible for anyone to oppress another member of society. People would do their best to produce for society and then take what they needed from what had been produced. Therefore, the definition of communism would be a society which incorporates communistic economic policies, meaning they had public ownership of property and capital.
There are things shared by communist countries that are not necessary to be classified as communists. For example, countries classified as communist are almost invariably run by parties that label themselves as a communist party. However, this does not necessarily signify a communist country. For example, the political system could be set up in a way that allows minority parties to block many majority party proposals, meaning that the communist party does not get to implement a fully communistic society. It is also possible that a party could identify as communists, but not actually support or enact communist policies for a myriad of reasons. Therefore the existence of an in power communist party does not necessarily mean the country is communist.
Another feature seemingly shared by communist countries is the existence of oppressive policies towards political speech. The fact that communist countries end up doing this often does not make it a tenet of communism. It may be pointed to as a weakness of the system, but cannot be seen as a condition for communism. A system with free speech and public ownership of capital is certainly theoretically possible and would be considered communism. It may be debated whether or not such a system would be sustainable, but this does not show oppression of any sort to be necessary to a communist system. This argument can extend to any human rights violations often seen by communist governments.
Some Marxists have disputed the claim that even the Soviet Union was a communist system. Since the original Marxist doctrine called for an end to the class system, the existence of a ruling communist party is antithetical to the idea of communism. The Leninist school of communism, named for Vladimir Lenin, the first ruler of the Soviet Union, stated that the existence of this party was a necessary part of the transition between the capitalism of Tsarist Russia and the utopian Marxist communistic ideal. If the hardcore Marxist argument is accepted, then only societies with public ownership and no defined leaders could be considered communist. Under this view it would seem that outside of the most remote areas of the world, there has not been a true communist society since at least the Columbian Exchange. Therefore, for communism to be anything other than a term for an impossible to implement society, the idea that a society with leaders cannot be communist needs to be rejected.
Having now sufficiently defined communism, it is possible to decide whether or not China is in fact communist or not. While certainly the earliest forms of China featured the necessary components for communism, they have significantly reformed the economy in more capitalistic ways in the past few decades. These reforms mean China is no longer a communist country.
Some would point to the fact that China is lead by a communist party and China's questionable records on human rights as evidence that it is communistic, but as shown earlier the fact that these two qualities frequent occur in communist countries does not mean that their presence makes a county communist. The best argument that China is still a communist country is the fact that the banks are still under government control. This means that the government, acting as a proxy for the people controls an industry that is crucial to the economy. It is traditionally said that banks receive excess capital and direct it to those who are capital deficient. Therefore government ownership of the institutions most responsible for the flow of capital would mean that the society is a communist one.
This argument does not hold up under closer examination. If nationalized banks are sufficient for a country to be a communist one, then most of the western world came very close to communism during the current financial crisis, in which nationalization of banks was often suggested. Most proponents of this reform were certainly not communists, but people who believed in mixed economies and happened to think the banking sector is one that would serve society better if put in public control. New Zealand and India are countries which have significantly liberalized their economies recently, but both still have a state owned bank.
In fact, the United States government has nationalized segments of the economy in the past. During the financial crisis, Freddie Mac and Fannie Mae, two mortgage buyers who were heavily connected to the country's banking system were nationalized. The United States Postal Service and the educational system are both largely controlled by the government. The Federal Reserve, the central bank of the United States, is owned by private interests, but its board must be approved by Congress.
So, even if none of these conditions necessarily make China a communist country, what is it that makes them not communist? For one, agriculture, the industry that employs more Chinese than any other has gone from communal plots to private plots. This means that most Chinese are in an industry in which they may keep a large portion of their output. Since this reform, fewer farms grow grain and rice, and more grow crops that are more profitable. This is because the government used to mandate the growing of sustenance crops to feed the large population. Today, the farmers acting in their own self interest plant what they will profit from.
Manufacturing is obviously a large part of the Chinese economy. Americans are surely aware of the large number of goods purchased in America that originated in China. Under a communist system one would think that the government owns most of the factories that make these products. However, most Chinese exports are produced by companies funded by private capital coming from foreign companies. This was not true as little as thirty years ago, as the government used to control over eighty percent of the industry in the country. Today the public share is only fifteen percent (Perkins).
Since less of the Chinese economy is owned by the state, they have to raise government revenues in a new way. Perhaps a country that allowed private enterprise to exist, but taxed nearly all their profits could be communist. However, the Chinese tax system is not like that. The Chinese corporate tax rate is twenty-five percent, which is actually lower than the nominal rate of thirty-five in the United States. The tax that produces the most revenue is a value added tax, which can be found in many European countries. The Chinese tax system raised over six trillion yuan from a GDP of thirty three trillion in 2009 (CNN, China Mining). This means tax revenue was about eighteen percent of GDP, a lower rate than in the United States. It should be said that the Chinese government has alternate revenue streams that the United States does not have, but it is clear that the tax system is not all that different from capitalistic countries.
China's economic relationship with the rest of the world shows it to be a largely capitalist country. It is a member of the World Trade Organization, which promotes liberal trade policies. Also, the banks and manufacturing sectors see large investments from foreign companies. The degree to which they interact with capitalist companies shows openness to capitalism that would not exist within a true communism system.
If the economic systems of the world are placed on a spectrum with true primitive communism at one extreme and completely free market capitalism on the other, China would certainly be closer to the communist extreme. The question here is a taxonomic one, at what point on that spectrum is a country no longer a communist one? While communism is an idea shaped by so many thinkers that no one definition can be affirmed as the universal definition, my opinion is that a communist country must be mostly nationalized. While China still has a nationalized banking system, an extremely crucial part of the economy, most of the Chinese people deal in industries which are largely privatized. The public ownership of this segment seems to be an artifact of the Maoist years, eventually to be removed by future reforms.
Works Cited
"China GDP Grows by 8.7 Percent in 2009 – CNN.com." CNN.com – Breaking News, U.S.,    World, Weather, Entertainment & Video News. Web. 15 Oct. 2011. <http://www.cnn.com/2010/BUSINESS/01/20/china.GDP.annual/index.html>.
"China's Tax Revenue up 9.1% in 2009." China Mining. Web. 15 Oct. 2011. <http://www.chinamining.org/News/2010-01-18/1263802127d33480.html>.
Perkins, Dwight et al (2008), "Forecasting China's growth to 2025", China's Great Transformation, Cambridge: Cambridge university press
Time is precious
don't waste it!
Get instant essay
writing help!
Plagiarism-free
guarantee
Privacy
guarantee
Secure
checkout
Money back
guarantee
Get a Free E-Book ($50 in value)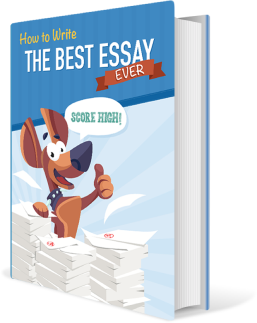 How To Write The Best Essay Ever!