The Consequences of Conscience: A Man for All Seasons, Term Paper Example
This Term Paper was written by one of our professional writers.

You are free to use it as an inspiration or a source for your own work.
Introduction
While Robert Bolt's play, A Man for All Seasons, and the subsequent film version of it, had a significant impact in informing the world of Thomas More's life and death, the reality is that More's unique position in history would always be a source of controversy and legend. In simple terms, this was a rare case of a respected and powerful public figure sacrificing his career and his life because he could not ethically agree to the demands of his king. This is More as both history and Bolt have presented him; a devoutly religious man who refused to bend his morality to allow for Henry VIII's dynastic policy because that policy defied both More's faith in scripture and the authority of the pope. At the same time, the ethics of the situation are more complicated than that. Thomas More in A Man for All Seasons ultimately and ironically reveals that no holding to ethical principles is ever as clear-cut a choice as it may seem.
Ethical Analysis
The essential facts of history are adhered to in Bolt's play, and provide a high level of intense drama. Thomas More was a respected lawyer, statesman, councilor, and close friend of Henry VIII, one devoted as much to promoting humanist education and ideologies as he was to the Catholic church. Henry, meanwhile, imprinted the idea of kingship on the public in a way few other monarchs ever have. He was erudite, athletic, commanding, and passionately interested in theology. It would be the inability of his wife, Catherine of Aragon, to give him a son to carry on the Tudor dynasty that would break the friendship of the men and ultimately lead to More's execution for treason. As Catherine had briefly been the bride of Henry's deceased brother, Arthur, the argument was developed that Henry's marriage to her was doomed because Leviticus forbids a man to have carnal knowledge of such a relation. Then, Henry's passion for Anne Boleyn was growing. All of this culminated in England's need to break from Rome and papal authority, to establish Henry as Supreme Head of the Church. More, convinced that an earlier papal dispensation had freed Henry to marry Catherine in the eyes of God, could not endorse either the divorce or the king's assuming of religious authority at that level. Seen in this way, and as written by Bolt, More is a man who simply cannot relax the force of his ethics, even to serve his king.
As noted, however, it seems other ethical considerations come into play, or may be argued. On one level, there arise the question of More's idea of proper Catholicism. This was a different age and religion was a massive force in the lives of the people, yet More's degree of devotion could be seen as contradictory. He was famous for wearing hair shirts beneath his clothing, which are typically monastic forms of self-humiliation and suffering. This is the devout man' way of, through causing pain for himself, being reminded of his own baseness as a mortal man in the eyes of God. At the same time, More unquestionably lived a privileged life. He kept many servants and was a wealthy man. He enjoyed the rank and the prestige of being one of a select few in England who were intimate with the king. Consequently, the image is distorted; any man who spent so much time in prayer and in self-abasement does not usually marry, father children, and live in state. This is not to suggest that More was hypocritical; there is no evidence that he did not fully believe in his devotion to the church. Nonetheless, he lived as a human being in comfort, and this is at odds with extreme levels of personal devotion and sacrifice.
Then, and aside from Bolt's assertion that More was convicted of treason through false testimony, other ethical issues arise. To begin with, there is no reason to believe that Henry was not as profoundly convinced of the ethics of his situation as More was. For example, if Catherine had had a son, it is likely that Anne Boleyn would have eventually agreed to submit to Henry's desire and enjoy the rank of being the king's mistress. In other words, it seems that Henry passionately believed God was punishing him. Whether or not Henry's belief in the Leviticus scripture was valid, this was his conviction, so it could be argued that More's ethics should have encompassed this faith as expressed by Henry. As More chose to counter Henry with other scripture, in fact, the issue of interpretation was all the more prominent. His king and friend firmly believed that he needed to redeem himself, and More would have served ethics by assisting him with support.
Additionally, there are the matters of papal authority and the welfare of the English people. As More knew all too well, the succession of popes were by no means consistently ethical; they frequently shifted rulings to suit the political interests of the day and to cement powerful alliances. In ethical terms, and Henry's situation removed, there was much to be said for England breaking free from an ecclesiastical ruler in a foreign country. The monasteries of England were notoriously corrupt, and money from the lower classes was collected to enrich the Roman church. If More was truly concerned about the spiritual well-being of the people, ethics required him to consider the greater ramifications of Henry's desire. This was not, again, simply a case of a king wanting to get rid of an aging wife and replace her with a young girl, and More knew this. Then, as it was more likely that Boleyn would give England the heir Henry needed, the welfare of the people would have been served.
Conclusion
Both history and Robert Bolt's play promote Thomas More as a victim and a saint. He was a man who held to his ethics at the cost of his status, career, and life. It is also probable that More was guided solely by his own sense of right. At the same time, and given the extraordinary circumstances surrounding the issues, More could also be accused of being dogmatic, and even to an extent undermining ethics. Essentially, he was immovable in his view of the validity of Henry's marriage, even as the king was tortured by spiritual conflict, and this somewhat transcends basic ethics. In A Man for All Seasons, the character of Thomas More actually and ironically reveals that no adherence to ethical principles is ever as clear-cut a choice as it may seem.
Stuck with your Term Paper?
Get in touch with one of our experts for instant help!
Messenger
Live chat
Time is precious
don't waste it!
Get instant essay
writing help!
Plagiarism-free
guarantee
Privacy
guarantee
Secure
checkout
Money back
guarantee
Get a Free E-Book ($50 in value)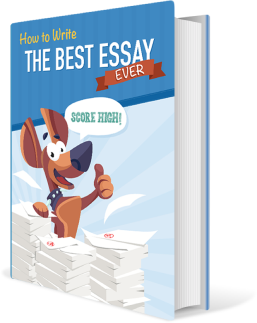 How To Write The Best Essay Ever!