The "Creature" of Frankenstein, Research Paper Example
This Research Paper was written by one of our professional writers.

You are free to use it as an inspiration or a source for your own work.
Upon mentioning Frankenstein, those who have read ask whether Frankenstein is a man or monster. Frankenstein creates a life with disregard to the human race, and instead of appreciating his creation; he is the one forsaking the monster because of his terrible face, yet he is the creator, just funny. It remains a mystery on whether Frankenstein actually created the monster, or he was the monster himself (Donawerth, Jane 216).The word "Frankenstein" defined as "a creator of something that causes ruin or destruction, or brings about a personal downfall in the dictionary (Encarta Dictionary). The name itself is suggestive, just as Shelly chose to use it. If, Frankenstein is a man, then his ambition and creation, the monster, is more of a man too, who is just ignorant. He cannot speak, cannot read, and neither can he understand the human interaction. However, upon stumbling in the cottages, he picks up language by observing and understanding people's speech. So mysterious, that after observing peoples speech; the monster brings out eloquence in language acquisition, and makes a static figure out of it.
Frankenstein is just a funny character who never admitted to his family what he had done, and never even admitted responsibility for his actions. Probably he killed Elizabeth, William, Justine, and Clerval with his own hand, and them, put the blame on the monster. Either way, the monster must have been a creation by Frankenstein, to help him accomplish his ill missions. The so-called "Monster" only wanted companionship to commit murder, under certain circumstances. Frankenstein was the instigator of those circumstances; thus, it is just true to say Frankenstein was the actual murderer. It is only that he played the game smart enough, for all the blames to fall on the monster. Anyway, why in the first place, did Frankenstein create the monster, if not to accomplish his missions unnoticeable? It could arise that Frankenstein and the monster are the same identity.
Victor creation was something that caused destruction, not only in his life but also in others peoples' lives. Justine, for example, took the fall for Victor, and died because Victor refused to reveal the secret. Elizabeth was another victim, who simply died because Victor refused to create another monster (Donawerth, Jane 63). Victor's monster did not actually want a look-alike companion, but simply acceptance from his creator, which Victor refused. Victor turns out to be ill minded and only directs all ill-fortuned mistakes unto the monster. He goes on misjudging, reflecting ills towards the monster, not considering that the monster was his creation, not even considering that he, being the creator he had the power to let the monster be alive or dead at any time. . Shelly clearly puts it that a Victor had it that a being that had life formed by his own hands met him at midnight among the precipices of an inaccessible mountain. Victor may have admitted the creation of the monster. Victor, however, denied to have an influence on the murders it committed, something that even the monster declared. He could have simply admitted to himself and to his family that he was the one responsible for William's murder to save the lives of his friend Clerval and his wife Elizabeth. So heartless, he caused their deaths,, and as if that was not enough, Justine too died instead of Victor since he refused to take the blame of his actions.
Upon reading the book between the lines, there is this issue of Victor having multiple personality disorder. The book Frankenstein could have a lot of fiction, but it could somehow suggest Victor as the one behind these murders that committed. The presence of the monster personality is just a conscience, to make it easier for Victor to dismiss the atrocious acts of murder. Shelley goes on and says that she had a first thought of discovering the murderer and her knowledge about him, and then causes instant pursuit made. She then paused upon reflecting on the story she had to tell (Donawerth, Jane 36). This clear shows that Victor knew that he was the reason behind William's death. He did not need to get to know who committed the murder, as he was the murderer himself. Frankenstein proves to be self-centered. He does not interact nor does he show love for others after completion of his experiment. These characteristics utterly disqualify Victor as a person. A normal human being should be in a position to relate with one another in order to share problems and personal weakness and learn to deal with personal weakness. Victor's only one friend was Clerval. Another funny thing, how could he choose a wife from a person he called "cousin", who in fact, was his adopted sister? Victor actually created the "monster" to have a friend, and this is all the monster wanted. At one point, however, Victor denied his friendship to the monster. It is questionable why Victor could not have the joy of creating life, the monster, regardless of the fact he committed such a vile act upon humanity.
Now, the monster that he created, before he could even learn to express itself, his actions are just terrifying. It is weird that he escapes from Victor's workshop. The monsters must have escaped due to some injustice done to him by Victor. The monster further said to have murdered William, which has many doubts. These allegations only spoke of the characters the monster who could not express himself (Glut &Donald 35) .They picture him as dangerous, malignant and what a powerful beast he is. The allegations proved the monster of the capability of initiating unmotivated violence and cause distraction. With an ugly shocking appearance described as: a being with patched together body, with yellow skin, and black lips, his uncompassionate hidden soul undoubtedly matched his outside ugly looks. The monster speaks throwing his actions into a different light, and explains the way Victor's dissertation left him alone and frightened. He goes further and explains how much hurt he felt when he realized that his appearance scared normal people. The monster only wanted acceptance for what he was, just as we all do. He only needed someone to share problems with and to talk to. The monster need died someone to love and be loved back. This just turned sympathetic, and at one point one could feel some sought of sympathy to the monster upon listening to it talk.
Somehow, this creature has some sympathetic and empathetic feelings. The stories he tells stories about rescuing a small girl and shot in the process showed his desire to help the weak. He goes on to tell how society showed unwarranted cruelty toward him, maybe, simply because of his appearance. The monster explains that his killing of William was not intentional, as it was Victor's fault of since he drove the monster to violence. Though this last one is not convincing enough, neither is it n excuse through all means, it marks an explanation is understandable and psychologically credible. All these stories make the cottagers sympathize with the monster and secretly help in showing that he has an empathetic nature.
Shelly goes ahead to urge the community to have a sympathetic nature towards the monster. She gives the monster the power of oratory, which enables us to consider his behavior from a different angle and to sympathize with his plight. Shelly emphasizes on the importance of language in personal identity, and in influencing how others percept us. When explaining this, she compares the monster's words to Victor's words. Victor's has a number of opportunities to defend himself and declare himself a hero. He is self-centered and feels relief when the monster escapes. Another incidence of selfishness applies when he lets Justine go to her death, instead of risking his reputation by telling the truth. Victor whines and prevaricates, and he heartlessly abandons his own creation. Ironically, Victor could appear smart to the audience, where all blame could end up to the monster. This marks an unfair picture, because, if surprisingly, Victor lost the power of speech, then he would be more appealing. He appears to be no murderer unlike his monster.
All with beginning has an ending. Frankenstein's downfall begins with his determination to keep his secrets. In fact, Victor was accountable for his actions and the actions of the monster.
Unfortunately, with the shallow human race, Frankenstein became mentally unstable. He developed a "nervous fever" is his own conscience realizing what he had done. He further developed a "delirium" out of worry that someone would discover his secret. He had told no one of the monster, he stole body parts from cemeteries and mausoleums and used them to create the monster. Victor's mental instability only stemmed from his own guilt, and in his deathbed, he wishes death upon his creature. Finally, a point reached when victor lost every battle he and the monster have fought to the last minute, Frankenstein remained selfish as he even wanted Walton to finish his quest. Too bad, Frankenstein made his bed, and lain on it finally. This was after losing everything, his best friend, wife, and his brother. No one cared upon his death, as his experiment turned him into a shell of hatred and despair.
The film changes the creature and makes it more callous and stupid. Frankenstein welcomes it into his laboratory and orders sit, which it does. He lets the roof open and lets the monster to stretch and reach the sunlight. Stupidly, the monster takes the orders (Glut & Donald 25). This is not until Fritz, enters with a flaming torch, and it gets frightened. Frankenstein and Dr. Waldman then mistake its flightiness with an attack. The monster then taken to the dungeon and chained. They think it not fit for society, as it will cause havoc; they leave the monster locked up. Henry prepares an injection of a powerful drug that to inject to the monster upon its attacks. Unfortunately, upon unlocking the door, the monster jumps out, and attacks Victor as the doctor tries to inject the drug into its back. It knocks and nearly kills Dr. Waldman to the floor before drugs could start working.
While conducting conducts an examination of the unconscious creature, it awakens and strangles Dr. Waldman. It escapes and wanders through the landscape. It then meets It then Maria and play a game with her. The monster enjoys the game, but unknowingly drowns the girl. The monster again knocks Frankenstein and drags him to the mill. It is them that the villagers then struggle to burn the mill and destroy the entrapped monster. In the film, the monsters role changes its given an objective form and the relationship with its master totally changes.
In conclusion, Sherry clearly shows that Victor bears the soul of the monster to communicating to us. For him, his actions might seem reasonable, but the unappealing motivations behind those unreasonable actions make us lose our trust and sympathy. The monster's eloquent words do not pass intended information; they actually fail to win Victor's approval or his affection. All the same, by explicating himself and his actions, the monster obtains favor and turns out to be the hero in the whole narration. The creature just needs someone to give a correct direction to him and he can benefit the society. Beside the ugly appearance, the "creature" of Victor Frankenstein has talented to be a superhero with one correction from his creator. However, Frankenstein does not only forsake him, but he also treats him as an enemy and unintentionally makes him become an avenger and takes everything away from him. In other words, the creature represents the so many people who treated badly even though they have abilities because of their look.
Work cited
Bann, Stephen, ed. Frankenstein, Creation, and Monstrosity. London: Reaktion Books, 1994.
Donawerth, Jane. Frankenstein's Daughters: Women Writing Science Fiction. Syracuse: Syracuse University Press, 1997.
Glut, Donald F. The Frankenstein Archive: Essays on the Monster, the Myth, the Movies, and More. Jefferson, NC: McFarland & Company, Inc., 2002.
Hoobler, Dorothy and Thomas Hoobler. The Monsters: Mary Shelley and the Curse of Frankenstein. New York: Little, Brown and Co., 2006.
Levine, George, and U. C. Knoepflmacher, eds. The Endurance of Frankenstein: Essays on Mary Shelley's Novel. Berkeley: University of California Press, 1982.
Stuck with your Research Paper?
Get in touch with one of our experts for instant help!
Messenger
Live chat
Time is precious
don't waste it!
Get instant essay
writing help!
Plagiarism-free
guarantee
Privacy
guarantee
Secure
checkout
Money back
guarantee
Get a Free E-Book ($50 in value)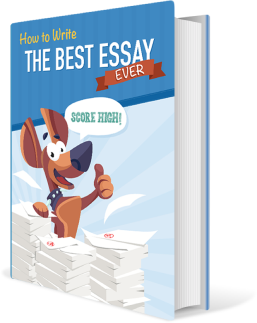 How To Write The Best Essay Ever!