The Dark Side of the All-American Meal, Essay Example
Pages: 6
Words: 1549
Essay
This Essay was written by one of our professional writers.

You are free to use it as an inspiration or a source for your own work.
Having access to nutritious and safe foods are crucial for the enhancement of human health across the world. Approximately one-third of the population in the Third World is currently considered both food and nutrition insecure as a result of their precarious and perilous geopolitical conditions. Both nutritional concerns and biological imperatives underlie the dire necessity yield food and nutrient security, which the impetus for scientists, nutritionists, and human rights proponents to achieve more equitable food distribution among vulnerable and at-risk populations, especially in Third World Countries (Schlosser 321). Genetically modified food, also referred to as GMOs, has recently emerged as a daily component in the United States food industry. Indeed, the U.S. has emerged as the largest producer of crops and food that contain genetically modified ingredients. However, risk management specialist exclaim that GMOs have not been adequately tested, so precautionary principles must be taken with regards to the consumption of foods containing GMOs (Lofstedt et al. 381). An amplitude of advertisements proclaim the positive aspects and benefits of biotechnology for solving various world crises that hamper Third World populations. Genetically modified foods, which are also known as biotech or genetically-engineered foods that have been engineered in a scientific laboratory setting to create desirable traits that augment resistance to herbicides in crops and amplify the nutritional content therein. Scientists and nutritionists approximate that over sixty percent of the processed foods sold in grocery stores throughout the United States have genetically-modified ingredients that consumers are not aware of. This oversight exists because of the lack of legal and political enforcement that would make companies label their foods if they contain any genetically-modified ingredients (Miller 291). The most common types of GMOs include corn, soybeans, cotton, and grape seed oil. Questions regarding the safety of ingesting foods with genetically-modified ingredients have spawned studies regarding the precise impact and nature of genetically modified foods on human health (Lusk and Rozan 271). While consuming genetically-engineered foods has inherent risks and hazards associated with it, the United States government has promulgated that genetically-engineered crops and foods consumed by animals are one hundred percent safe. Furthermore, GMOs help people's immune system build up resistance to certain debilitating diseases while also reducing poverty levels in nations torn asunder by starvation and famine. Therefore, GMOs and genetically-modified ingredients present the next evolutionary step because they have the potential to alleviate the various ills spawned by overpopulation across the globe.
The touted "Gene Revolution" transpired with the goal of increasing crop production via crossbreeding and mixing or fusing the genes of various organisms. For hundreds of years, farmers and scientists have turned to crossbreeding through artificial selection in order to amplify desirable characteristics in certain crop strains. Traditional methods of crossbreeding, however, have unfortunately been made up of a gradual and slow process that is quite inefficient and obsolete by modern standards. Therefore, forward-thinking scientists developed genetic engineering that enhanced crop strains and livestock animals. The process involves genes splicing from one organism and transplanting it into the DNA of an organism from a different species. Bioengineers have been able to develop new crop strains, which are resistant to extreme temperatures, viral diseases, pesticides, drought, insect pests, and acidic or salty soil. In addition, they continue to work on engineering plants that grow quicker without the aid of fertilizers, pesticides and/or water (Miller 291). Monsanto, along with other proponents of biotechnology, continue to emphasize to the public that genetic engineering is integral and necessary to make sure that the world's food supply can keep pace with the exponential population growth trends that have persisted. Although currently there are over one hundred million acres of genetically modified foods planted and maintained,  world hunger trends have persisted, and hunger levels have not hitherto abated. The less fortunate global citizens still lack access to ample food needed for subsistence. Most of the crop fields used for growing transgenic soybeans and cords are apportioned to farms merely for livestock feed (Robbins). There, the ongoing debate about the intentions and motivations of genetic engineering food corporations has instilled and infused doubt in a public that is already skeptical about the nutritional currency of GMOs.
Clearly, GMOs still do not have proven guarantees because various risks are associated with them, and questions over their potential benefits related to their utility and nutritional and human health benefits continue to arise. Known risks include resistance to antibiotics; the introduction of allergens and toxins into foods and organisms; the cultivation of new environmental hazards, including so-called "super" weeds; and the unintended contamination of non-genetically modified foods as well as genetically-modified ingredients. Despite the salience of these presented risks, GMOs nonetheless retain the potential to boost the drought tolerance or crops; enhance pest and disease resistance, even though there are associated risks with the practice of monoculture; and increasing the food supply, which is vital for the abatement of world hunger in underdeveloped countries. GMOs have thus emerged as a highly controversial market rife with ambiguities and perceived disadvantages due to the lack of scientific studies that grant scientific currency to the use of GMOs (Miller 292). The International Union of Nutritional sciences recently released a public statement regarding the actual benefits and deficiencies of GMOs on human health and nutrition. Beneficial human health requires an ample amount of nutritious and safe foods made available for individuals of all backgrounds to have access to for consumption. In modern settings, nutritional and food deficiencies must be solved and address via the utilization of technological advances afforded by modern science. Traditional plants and animal breeding techniques can potentially contribute to the enhancement of human nutrition despite the fact that they carry accidental risks. These health risks generally fall into four distinct categories: nutrient imbalances, toxicities, decreasing diet diversity, and allergies. In conjunction with GMOs, these risks must considered when looking at the nutritional dimensions of such foods in the fight against world hunger and its abatement.
First World consumers largely have access to cost-efficient and inexpensive food supply containing safe and healthy foods, which profoundly differs from the ubiquity of micronutrient malnutrition in developing Third World nations. The prospect of enhancing the nutritional quality of the available foods in these poorer, underdeveloped locales thus has a greater potential to yield beneficial results because spending on food totals over seventy percent of the total expenditures in these vulnerable countries. Transgenic methods represent one viable avenue to develop sustainable solutions for prevalent malnutrition in order to reconfigure the diets of individuals on a daily basis to contain higher quality foods. Unfortunately, the nutritional inefficacy and risks associated with GMOs have not been fully tested or demonstrated in scientific studies that the public can see and assess.  In addition, GMOs also create oils, protein, starch, and other chemicals that are perceived as environmentally noxious yet useful for various industrial processes. Genetically modified crops that used for the production of industrial products must not unintentionally contaminate the food supply and encroach on the human food chain through their respective transgenes because these traits do pose a danger and nascent threat to the environment and the strength of human health.
The perpetuation and lack of abatement of world hunger continues to be a contentious topic that is debated in scientific, medical, political, and economic circles and discourses because experts have yet to find a viable answer and safe avenue through which the epidemic can be effectively combated. GMOs clearly have a handful of benefits in addition to risks in terms of human health and nutrition for addressing the issue of world hunger, especially in the underdeveloped Third World. Producers and investors of GMOs in addition to those who support biotechnology believe that GMOs are a safe and sustainable way of living that will assist in the abatement of world hunger. As such, they consistently stress the theme that genetically engineered foods are critical and vital to effectively addressing the hunger epidemic. Critics and naysayers, unfortunately, steadfastly believe that genetic engineering and biotechnologies pose various hazardous environmental risks and threats to human health. Although many uncertainties about GMOs persist, progressive scientists and economists continue to publically argue that the potential benefits and rewards far outweigh the possible risks of such food technologies.
Works Cited
Audesirk, T. and G. Audesirk.  Biology: Life on Earth (5th ed.). Upper Saddle River, N.J.: Prentice Hall, 1999. Print.
Aziz, Aris and Samuel Leblanc. "Maternal and Fetal Exposure to Pesticides Associated to Genetically Modified Foods in Eastern Townships of Quebec, Canada. Reproductive Toxicology 31(2011): 528-533.
Lofstedt, Ragnar E., Fischhoff, Baruch, and Ilya R. Fischhoff. "Precautionary Principles: General Definitions and Specific Applications to Genetically Modified Organisms. Journal of Policy Analysis and Management 21.3(2002): 381-407. Print.
Lusk, Jayson L, and A. Rozan. "Public Policy and Endogenous Beliefs: The Case of Genetically Modified Food." Journal of Agricultural and Resource Economics, 33.2(2008): 270-289.
Miller, Tyler G. Living in the Environment: Concepts, Problems, and Alternatives. Belmont, Calif.: Wadsworth Pub. Company, 2005. Print.
Robbins, J. The Food Revolution: How Your Diet Can Help Save Your Life and our World. Berkeley, Calif.: Conari Press, 2001. Print.
Rousu, M., Huffman, W.E., Shogren, J.F., and A. Tegene. "Are United States Consumers Tolerant of Genetically Modified Foods?" Review of Agricultural Economics, 26.1(2004), 19-31.
Schlosser, Eric. Fast Food Nation: The Dark Side of the All-American Meal. Boston: Houghfton Mifflin, 2001. Print.
"Statement on Benefits and Risk." International Union of Nutritional Sciences. 2012. Web. 3 Oct. 2015.  http://www.iuns.org/statement-on-benefits-and-risks-of-genetically-modified-foods-for-human-health-and-nutrition
Time is precious
don't waste it!
Get instant essay
writing help!
Plagiarism-free
guarantee
Privacy
guarantee
Secure
checkout
Money back
guarantee
Get a Free E-Book ($50 in value)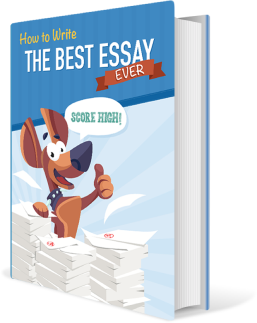 How To Write The Best Essay Ever!