The Dilemma of Difficult Patients, Essay Example
Pages: 3
Words: 961
Essay
This Essay was written by one of our professional writers.

You are free to use it as an inspiration or a source for your own work.
It is hard to think that the world can be perceived from a single perspective and that one's personal view of the world can be its objective evaluation. Being convinced that every person has an individual perception of life and its various aspects, it is not surprising that doctors and patients have different perceptions of one another and that both of them can be right about those perceptions. The aim of this paper is to look at doctor's perspective on difficult patients.
From the personal perspective, on various occasions I have thought about doctor's perspective of dealing with difficult patients. On a few occasions I thought that doctors were just rude and did not care about the problems of every patient they had to deal with, but then after seeing doctors' schedules, administrative requirements and impact of their jobs on their lives, my perception of their perspective became more sympathetic. After processing of the required readings, I became even more convinced that doctors have probably even more problems with patients than patients have with doctors.
From a simple human perspective, it is incredibly difficult to be empathic to somebody's emotional state and be able to analyze one's psychological predispositions during ten minutes talk or to try to overcome one's fear of doctors and hospitals. In this regard, doctors are under double pressure: they need to discuss the diagnosis and treatment and make the patient trust them, yet within the given timeframe for an appointment they do not have time to learn individual psychological context of each patient's behavior.
The main reason for misunderstanding between patient and the doctor is that patients do not understand that doctors are working not only on a single case of as single patient but with many patients at the same time. That is why when they are entitled to contacting doctors at any time, they are likely to abuse this opportunity thinking that a person while working as a doctor should not have any other patients or personal life, as it was shown on the example of the midnight call waking up doctor's wife, while he was in a shower. In this regard, it is very difficult and exhausting to act as doctor and professional without even being able to take a break, and patients are mostly self-centered because they need to think about curing their illness rather than other people.
Regarding the causes of patients being difficult, there can be various reasons. For some patients, their emotional and psychological conditions can be influenced by their illnesses. For instance, people with dementia are often scared of other people or can get really irritated because of their confusion in constantly new surrounding environment. On the other hand, patients with terminal illnesses can have depression and anxiety resulting in hatred of people that are around them. Other reasons include patients that seek attention rather than treatment, those who want to get drugs rather than diagnosis. Patients can also be difficult because of other social problems they have that end up being thrown at a doctor, that is  associated with illness as the last drop of one's patient's patience. Thus, reasons vary.
Another crucial set of reasons is related to the strengthening the culture of patients' mistrust of doctors and their performance. This is conditioned by the public discussion of doctors' mistakes, spreading negative cases, the increase of patients' awareness of self-treatment and self-diagnosis via internet and also some doctors' negative attitude to their patients. Under these circumstances, patients have no trust to their doctors, and they begin to question various diagnoses, ask for prescriptions based on self-diagnosis, distrust doctor's suggestions. This reason can have many embodiments from patients being aggressive, fearful, emotional or even verbally abusive and violent.  Another reason in this context might patient's loneliness and general mistrust to people, which would inevitably include doctors in this category.
In terms of Dannie Abse's poem, the last stanza is essential for understanding the dilemma of moral judgment and professionalism of a doctor. In this regard, most of the poem shows a conscious decision of the doctor to remain professional and treat the patient irrespective of patient's racist and angry statements about Jews and Welch people. Thus, consciously, the doctor managed to suppress his moral perception and emotional reply to the angry patient, and he treated him like brother instead of an enemy. In other words, no matter what were doctor's personal feeling and perception of the patient being another follower of Hitler, he treated his like a brother and another human being that needed help.
On the other hand, the last stanza reflects the doctor's subconscious and personal perception of his action. The statement that his right hand felt numb and refused to function properly was demonstration that his inner self and his very body refused to accept his action as the right and morally-acceptable one. In other words, irrespective of one's professionalism, if doctor's body refused to function at that point, he would not be able to treat that racist patient and his consciousness would be clean of the act that eh personally considered to be immoral and against his personal beliefs.
In terms of the structure of the poem, the last stanza is a key to understanding what being a doctor really is and how personally difficult it might be to suppress one's personality in order to reserve professionalism and to fulfill one's duty to save lives and not to cause harm. Overall, this poem summarizes the outlined above discussion of how challenging and difficult it is for doctors to treat difficult patients. The primary solution is in trying to find mutual understanding through the awareness of each other's situation and existing problems. As it is was demonstrated in the readings demanding approach to each other does not result in productive and positive outcome.
Time is precious
don't waste it!
Get instant essay
writing help!
Plagiarism-free
guarantee
Privacy
guarantee
Secure
checkout
Money back
guarantee
Get a Free E-Book ($50 in value)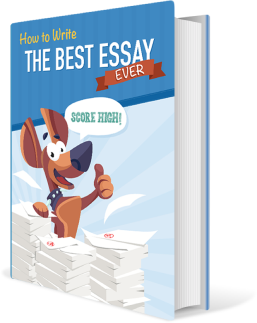 How To Write The Best Essay Ever!