The Distanced Views of Foucault, Essay Example
Pages: 5
Words: 1398
Essay
This Essay was written by one of our professional writers.

You are free to use it as an inspiration or a source for your own work.
Introduction
In Michel Foucault's Discipline and Punish: The Birth of the Prison, a careful and comprehensive analysis of the vast changes in Western punishment are traced. More importantly, it is Foucault's belief that the gradual shift from the violent justice demanded by the public, and carried out in front of it, was not ended by tides of humanitarian thinking. Rather, the turning to prisons as the chief instruments of punishment was due more to societal needs to exercise discipline, and in all arenas. For Foucault, the disciplines within the society are the new "monarchs", and the change from extreme, public punishment to incarceration reflected only this rising insistence of the society to maintain its own "sovereignty." In analyzing torture, disciplines, punishment, and prisons, Foucault provides thoughtful work, and work that is certainly relevant to modern surveillance and penal techniques and policies. At the same time, he generally sets aside more visceral possibilities, and this is suspect. If humanitarian ideas did not end public torture and execution, it is nonetheless likely that any evolving society would examine its policies in these matters at least partially because of a perceived need to be evolved. Ultimately, as convincing as Foucault is, his arguments do not satisfy because they treat these societal issues strictly as mechanisms, removed from whatever human impetus or feeling that typically enables all such societal functions.
Concepts
That Foucault is writing from a strictly ideological perspective is apparent throughout his work. This distanced approach is rendered all the more extraordinary by the opening account he presents of the brutal execution of a French criminal in 1757. No gruesome detail is omitted, from the ripping out of the offender's flesh to the repeated attempts of the horses to literally tear him apart. This is followed by the precise regiment of instructions for a prison established 80 years later, and Foucault is clearly fascinated by the striking shift in punishment procedures. He focuses on one; as punishment became less and less a public event or spectacle, its new, hidden life clearly presented a variety of changes, both influencing and reflecting the needs of the punishing society. More importantly, he indicates how deeply embedded in the public life was the public, and usually savage, execution. Foucault then interestingly cites how this shift from the public to the private altered the entire conception of judicial response to crime. When offenders were violently killed in view of spectators, the punishment was the principle element in the chain of events leading to it. In today's world, it is the trial and the sentencing that command attention, and the traditional force of the extreme punishment is transformed into a conceptual, rather than concrete, consequence (9). As the author implies, this makes for profound differences in the entire society, as well as for interesting assessments of just what value public punishment held.
All of this is certainly valid and compelling, but what it ignores completely is any possibility of an actual, human, societal awareness arising that would render the public execution a distasteful and shameful thing. Foucault does allude to this, but only in regard to a transferring of shame: "As if this rite that 'concluded the crime' was suspected of being in some undesirable way linked with it" (9). He is happy to observe that modern penal systems removed, or isolated, this element, but he does not allow for any enlightenment whatsoever as being instrumental in the changes. More exactly, Foucault seems to be concerned with punishment, ancient and modern, in a manner that does not admit to how extreme gradations affect the actions and responses themselves. In his view, a necessary component of society, the need to know that offenders are punished, underwent a dramatic alteration, but the need was and is nonetheless served. This neatly ignores absolutely any possibility of the society as being organically evolving, the impact of the Age of Enlightenment in place or otherwise. This ignores whatever human motivations triggered the need, not to witness punishment, but to witness punishment of an unspeakably horrific kind. Brutal punishment became outlawed, yet Foucault perceives this as something of a side-effect of societal tides, rather than as any overt manifestation of cultures better understanding the injustice inherent in all savage reprisal. This is not to assert that enlightened thinking brought about penal reformation, but it seems just as irresponsible to completely dismiss the possibility that revulsion eventually generated the changes.
In Foucault, discipline is essentially the great leveling mechanism and the necessary environment, or even atmosphere, of judicial confinement. With discipline in place, otherwise formless, random, and consequently dangerous multitudes are assembled into a vital system or order (148). What is more important here, and what is central to Foucault's thinking, is that discipline in this arena is an extension of a larger framework. Societies were definitely undergoing massive change in the 18th and 19th centuries, and Foucault views the rise of the prison system as an ancillary effect of the greater revolution in structure. He quotes Walhausen: "The chief function of the disciplinary power is to train" (170), and he employs the maxim to support his fundamental belief that the modern society demanded rigorous training in all aspects of itself. As the state took over the presence of the sovereign, so too was it necessary that the state be served. As the sovereign required blood as retribution for slights to his person, the state demanded imprisonment, or complete deprivation of liberty, to satisfy its less personal authority.
As Foucault states, all punishment is in some measure exacted to impact on the body. Torture was valid in the past because, as Foucault rationally expresses it, guilt and criminality were matters of gradation, wherein any evidence of guilt warranted the torture that extracted evidence of more (42). Even the extremes of torture, however, support Foucault's concept regarding the central role of the body in punishment, particularly in regard to the body's forces of utility and docility (25). These components are powerfully linked, irrespective of type of punishment; in light of the latter, they must then go to influencing punishment itself. For example, the docile prisoner may be more inclined to be useful, or be utilized by the authority in charge of them. Conversely, excess docility could easily translate into a form of passive resistance, and the prisoner is willing to endure any physical punishment rather than be active, or utilized. Seen through Foucault's lens, the equation translates to docility and utility as being abetted by torture, just as gaining the compliance of incarcerated prisoners today relies on manipulating these forces without torture.
Foucault's discussion of the panopticon, the institutional building devised in the late 18th century, also relates to docility/utility. The structures are designed so that inmates know that they may be watched at any time, yet they never know when this is actually the case. This strategy of passive pressure is practiced today, as U.S. surveillance drones monitor internal and foreign sites which are fully aware of their presence. The panopticon has one purpose: "To induce in the inmate a state of conscious and permanent visibility" (201), and this is echoed by the U.S. military and security force's intents. When an individual or a nation knows it is being observed, it is likely to restrain its actions accordingly. What is most interesting in Foucault's addressing of the panopticon, however, is that same detachment he exhibits regarding extreme torture. If government intelligence agencies believe it is essential to secure the homeland through this means, it is nonetheless a blatantly severe means of acquiring compliance, or docility, from individuals. As elsewhere, Foucault remains far more interested in the efficacy of such techniques, rather than an examination of questionable ethics involved, and this is the odd distance infusing all of his thinking on punishment, torture, discipline, and prisons.
Conclusion
In a scholarly and rational manner, Michel Foucault provides fascinating views and information regarding the remarkable shifts in punishment occurring in recent centuries. At the same time, his analysis is marred by a refusal to admit humanitarian impulses as even partially fueling the abandonment of savage, public executions and the rise of the more humane penal systems. Foucault is astute and convincing, but his views do not satisfy because they treat these vast, societal issues strictly as mechanisms, removed from whatever human motive or feeling that typically enables all such societal practices.
Foucault, Michel. Discipline and Punish: The Birth of the Prison. New York: Penguin, 1995. Print.
Time is precious
don't waste it!
Get instant essay
writing help!
Plagiarism-free
guarantee
Privacy
guarantee
Secure
checkout
Money back
guarantee
Get a Free E-Book ($50 in value)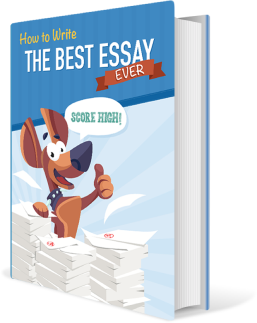 How To Write The Best Essay Ever!