The Economics of Moneyball, Essay Example
Pages: 4
Words: 985
Essay
This Essay was written by one of our professional writers.

You are free to use it as an inspiration or a source for your own work.
Question 1: what traits in professional baseball are overvalued and undervalued?
The professional baseball experts were placing too much emphasis on battling averages and stolen bases, and far too less emphasis on extra base hits and walks. Walks are treated as neutral meaning they are neither good nor bad. Walks were left out in the most common sense measures of the battling skills. James discovered this inconsistence and advocated for the use of on-base percentage. James also criticized the standard measure of the hitter's value, the notion of "battled in." According to James, some players are in a position to do many runs simply because they were lucky or played for a good team. Other players played fewer runs because they did not have equal opportunities as those of their superiors. Therefore, the ability to get on base was under-valued in the baseball labor markets
Other overvalued traits in professional baseball include the players' bodies and their ability to battle. For instance, taking the case of Bean, he had a good body and a good face. Many scouts loved him; they looked at his body and face and concluded that he was destined to greatness. In addition, his teammate would look at him and forecast his future as a New York star. However, Bean did not play baseball well; instead, he thought too much and was emotional. In fact, after several years in a major league baseball, his performance was bad- with 301 at-bats, he hit 219, 80 strikes, and 11 walk.
When statistically determining the players' ability, the tag "error" which is emphasized is a misleading fielding ability. A player who accumulates many errors is seen as a bad fielder. However, according to the article "The Economics of Moneyball", a player might accumulate many errors because of his ability to get to the ball.
Question 2: Why is on base percentage better measure for player's performance than other conventional measure
Although many people realized walks as a positive event for the hitting team and negative event for team in the field, it was not incorporated in the common measure of the battling skill. As a measure of the battling skill, James introduced on base percentage as an improvement to the battling average that was used as a common measure of battling skills. Battling average is a ratio of hits at bats; however, it is important to note that the main shortcoming of the battling averages was that it ignores the added productivity of hits of more than a single base. On the other hand, on-base percentages method incorporates walks into baseball common measure of the battling skills. When this method is applied in professional baseball management, it can drastically improve the performance of the team.
As we see from (Thaler and Sunstein 28), eventually James devised formula that would help measure the number of runs a player can create when playing for an averaged team. Using this method and formula, and with the help of the two Ivy League graduates with quantitative background, Billy Bean was able to recruit the first class talents with little money. The team succeeded, he found good players who performed very well. In fact, in 2001, Oakland won 102 games and later 103 games in the year 2002.
Question 3: how did hakes and Sauer paper statistically proof the money ball hypothesis?
Hikers and Sauer were able to proof statistically the Lewis' theory. Their analysis confirmed that hitter's salary did not reflect their contributions of various battling skills to winning games. In their studies, they used regression analysis to confirm that on base percentage is a powerful indicator of how much a batter contributes to winning games. They went further to confirm that on base percentages were under-valued in the baseball labor markets.
Hikers and Sauer tested Lewis's claim, which stipulated that on base percentage make a more important contribution to winning games than slugging percentage. To facilitate their comparisons, the "on base" and "on base against" were restricted to be the same. At the same time, the "slugging" and "slugging against" coefficient were restricted to be the same. They found that the coefficient in regression for on base percentages were more than double the slugging coefficients. This means that, a single point change in a team's on base percentage make a significantly larger contribution to a team's winning percentage than a single point change in team's slugging percentage (Hakes and Sauer 177).
They then compared the return on on-base percentage and slugging percentage. They found that although the return on base and slugging percentage were both positive, the coefficient on slugging on the income of the players income was considerably larger than coefficient of the on base percentage. This confirmed the money ball claim that on base percentage was under-valued in the baseball labor market.
Question 4: example similar to money ball phenomenon, which is called creative destruction
The term creative destruction is an economic term, which describes industrial processes that revolutionizes an economic structure continuously destroying the existing one, and continuously create a new one (Marx 495). Creating something can also mean destroying the thing that existed before the innovation process. There are very many examples today of creative destruction. For instance, the rise of the internet and online advertisement is fast destroying the traditional newspaper. Nowadays, many people prefer to place their advert on internet rather than on newspaper. Furthermore, internet is fast growing as a major source of news. In addition, the culture of sending letters is fast disappearing. This is primarily because of the new alternative innovation such as instant messaging via phones, emails, and social networks among other media
Works Cited
EconTalk Episode with Skip Sauer "The Economics of Moneyball" http://www.econtalk.org/archives/2006/10/the_economics_o_8.html
Hakes and Sauer, "An Economic Evaluation of the Moneyball Hypothesis," Journal of Economic Perspectives, Summer 2006, pp. 173- 186.
Marx, Karl "Theories of Surplus-Value: "Volume IV" of Capital." Journal of Economic Perspectives. 2005, pp. 495–96
Thaler, R. H., & Sunstein, C. R. (2003). Who's on first? New Republic, 229(9), 27–30.
http://www.law.uchicago.edu/news/sunstein090103
Time is precious
don't waste it!
Get instant essay
writing help!
Plagiarism-free
guarantee
Privacy
guarantee
Secure
checkout
Money back
guarantee
Get a Free E-Book ($50 in value)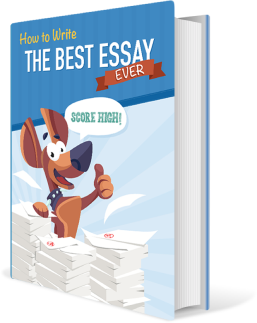 How To Write The Best Essay Ever!