The Effects of Relative Food Prices on Obesity, Research Paper Example
This Research Paper was written by one of our professional writers.

You are free to use it as an inspiration or a source for your own work.
Introduction
Generally, nutrition belongs to the basic human needs and our eating habits play important role in modern world, affecting our personalities, health and the overall quality of life. On the other hand, local entrepreneurs and large international corporations make business on the eating habits and sell the products, since this is the most effective way of business with relentless possibilities for getting high profits. The problem of obesity can inevitably be observed in the United States; in accordance with Lu and Goldman, in the developed countries "…it has already been a serious public health issue." (2010, p. 2) It is worth saying that despite the fact that USA promotes healthy style of life, it still continues to invest money in production and distribution of junk food, since the consumers demand cheap products and do not have enough time for cooking.
Not surprisingly that such a strategy results in millions of obese people who consume unhealthy products, ignore physical training and spend their time sitting in front of computer in the office or watching TV at home. It is worth saying that this disease appeared to be particular concern among such categories of people as, for instance children and adults. All in all, as for this paper, it argues that obesity is not just a burning issue of the United States anymore; recently, obesity occurred as a worldwide epidemic. It becomes apparent that obesity long-associated with the United States emerged to currently expand its chubby arms on the way to such a nation as China. As a result, the paper is basically focused on comparing the problem of obesity in USA and China.
Epidemic of Obesity
The statistic data is rather pessimistic because the issue of obesity is already associated with the urgent social health obstacle that enhances mortality, morbidity among different categories of people. The critical situation is observed in regard to childhood obesity (Ogden et al., 2012). The Centres for Disease Control and Prevention report that the problem of being overweight appeared to have enhanced in terms of the wide-spreadness. The thing is that such a situation requires immediate actions in order to eradicate the signs of obesity among the young people. As it is possible to eyewitness, the situation is threatening and the world's community has to make efforts in order to analyse the reasons that caused such a high percentage of obese young adults.
Obviously, obesity is viewed as epidemic because, for instance, approximately 20 percent of youth in USA are overweight, and these rates are increasing with alarming pace. Apart from the United States, Chinese people suffer from this social problem as well. However, a recent survey figured out that the condition is much different among the youth in the developing Eastern country than among American teenagers. Of course, both Chinese and American adolescents have much in common in respect of obesity. Those people who sleep less and prefer sedentary lifestyle are more prone to being overweight. Regardless of this fact, in accordance with the recent studies, that is where like aspects end. Within affluent Chinese community with intelligent parents, children are more likely to be obese. As for American adolescents having the abovementioned type of family, they are often less prone to suffer from weight problems. Analyzing the differences with regard to obesity in China and USA, it is worth making mention that Chinese boys are more prone to being overweight in comparison with girls; as for the U.S. teens, the problem of obesity is quite equal between males and females. All in all, there are some "…racial and ethnic disparities in obesity prevalence among U.S. adults." (Ogden & Carroll, 2010, p. 1) Overweight teens in China usually admit eating vegetables and consuming fewer sweets as well as junk food. Unlike American teens, Chinese obese teens usually report on being involved in physical activities.
What Causes Obesity in China?
 China's economic stability occurs as the major factor. The point is that recently prosperous families became able to purchase foods that were previously absolutely inaccessible to these people before. As a result, while Chinese adolescents make mention of eating vegetables, it is necessary to become aware that they are also likely to eat other products, incorporating, for example, some fried ingredients. Evidently, meat consumption increased dramatically in China. Consequently, due to the abovementioned factors, it is possible to expect a sharp rise in the number of Chinese suffering from being overweight. Currently, there are approximately 25% of Chinese teens who have obesity-related health problems. Analyzing the problem of obesity in China, it is possible to come to understanding that this nation appeared to be one of the world's largest obese population.
Speaking about the problem of obesity in China, it is necessary to take into consideration the fact that the statistics proves China to have fourth-greatest rise within childhood obesity. Moreover, in accordance with a pioneering survey, this nation possesses the second-largest number of those suffering from obesity; as a result, the problem of obesity is indisputably persuasive in this developing country. The point is that unlike the United States that many consider as the region with the massive weight crisis for decades, China is relatively new member of the obese-related ratings. All in all, it becomes clear that in China, the prevalence of being obese occurs as a norm.
Leading Causes of Obesity in the United States
In accordance with Toriano et al. (2008, p. 181), "…obesity has increased among every segment of the U.S. population." Basically, there are many reasons for obesity among Americans; however, the majority argues that food advertising and promotion is the main argument for junk food and drinks consumption in the United States. The effect has been also enhanced by the drastic changes of modern media and its role in life of young people. It is not a secret that today's young adults take a variety of kinds of mass media. Thus, they are strongly affected by the content of information they perceive, since the majority of them are to misunderstand persuasive or rather exploitative nature of food images they see on the screen. Therefore, product preferences influence young adults' demands and they affect the purchasing decision of their parents. Undoubtedly, the fast food companies are aware of these issues and they use the youth in their promotion campaigns; they invent different approaches for targeting the youth. Do they promote obesity in such a way? This is quite a controversial question because the effect of this policy is rather hidden and there are only related facts that support this idea.
American Psychological Association argues that American companies spend over 10 billion dollars on fast food advertising to young people per year. It is reported that the majority of these ads are aimed at promoting food and drink that includes high level of sugar, fat, calories, salt, and they are unhealthy and low in nutrients. However, the marketers know how to influence young adults through media in television advertisement and get their response when it comes to food purchase by their parents. Generally, fast food is one of the most successful businesses on the world and the companies invest money into development of their marketing strategies.
As a result, young adults have the possibility to watch more than 40,000 commercials a year, and the majority of them are dedicated to cereals and fast food restaurants (Houser 2007). The consequences of this tactics are the following: this category of people is perceived as consumers with purchasing power, they ask parents to buy unhealthy food and drinks, and this is likely to result in obesity and other health problems (Houser 2007). Due to the fact that the majority of youngsters have the TV sets or computers in their bedrooms and the companies spread their ads through all the possible means of media, it is not difficult to predict that the promotion of fast food becomes a part of the young adults' worldview from the early years of their lives.
Steps to Eradicate the Social Problem
Obviously, obesity is likely to have both physical and psychological influence. It is important to take into account the fact that the effect of these two traumas is equally dreadful for the youth in the process of their maturation. In order to prevent overweight and obesity, it is necessary to apply a complex approach to dealing with this social problem. Regarding the preventive measures, which might be successful in anti-obesity campaign, one should initially familiarize oneself with the fact there are three possible preventive levels: primary, secondary, and, at last, tertiary. Evidently, each of the abovementioned levels is characterized by certain specifics.
As for the U.S. obesity prevention measures, it is possible to emphasize obesity prevention workshops, which are aimed at shaping the awareness of the need to be concerned about the discussion social problem. Apparently, in order to prevent obesity, it is necessary to analyze this problem in detail; obesity prevention workshops serve as the guide to getting to know the nature of this social problem. Such a prevention workshop is likely to endow people with knowledge necessary to prevent overweight and obesity. U.S. obesity prevention policy incorporates the propaganda of limiting unhealthy meals, television time, increasing physical activities, and improving sleep. In view of U.S. government, despite the fact that obesity is deeply rooted in human consciousness, obesity prevention workshops are most probably the best method to fight a multi-layered epidemic, which is obesity. As for the effectiveness of the abovementioned steps aimed to reduce obesity in USA, it is worth saying that many consider this approach inappropriate and not quite to the point. All in all, U.S. government declares that rates of obesity are gradually coming down.
As for the policy options to prevent obesity in China, it is necessary to admit that the measures utilized by Chinese authorities differ from American model. Contemplating upon the problem of obesity in China, one should know that by 2002, national prevalence of obesity among the young adults was 3%. However, the replacement of Chinese national meals with Western diet has resulted in the sharp rise of obesity in this country (Zhang & Harwood, 2004, p. 156). The thing is that the society can hardly benefit from "…new lifestyles in cultures where those values are not the norm." (Zhang & Harwood, 2004, p. 156) Consequently, the Nutrition Improvement Work Management Approach was launched in 2010. Obesity prevention measures were added to Chinese planning for obesity control. The School-age Children andTeenagers as well as Obesity Prevention and Control Guidelines were released in 2007. It is also worth saying that some educational programs were also implemented in order to prevent obesity. Analyzing the efficiency of the abovementioned steps, it is necessary to admit that they proved to reduce rates of obesity to some extent; notwithstanding this fact, the overall situation with regard to this social problem was not resolved.
Conclusion
Although many people associate high percentage of obese young people with either the activities of the multinational companies producing junk food or "wealth deficit" problem, the phenomenon of obesity and its reasons should still be thoroughly analysed in order to see all the components of modern dangerous situation. Indisputably, modern young adults have more purchasing power, and marketers use this for their benefits. Notwithstanding this fact, the parents and their young adults have freedom of choice and obesity may be viewed as their personal choice. Inevitably, thefood consumption should matter every conscious American as well as Chinese who wants to take care of his health. It is necessary to understand that price should not distract us from quality. Although organic food is much more expensive, the sober-minded young adults have no moral right to save money on their health.
References
Lu, Y., Goldman, D. 2010. The effects of relative food prices on obesity— evidence from China: 1991–2006. NBER Working Paper Series, 15720. Retrieved from http://ssrn.com/abstract=1548778.
Ogden C. L., Carroll, M. D. 2010. Prevalence of Overweight, Obesity, and Extreme Obesity Among Adults: United States, Trends 1960–1962 Through 2007–2008. NCHS Health E-Stat. Hyattsville, MD: National Center for Health Statistics. Available online: http://www.cdc.gov/nchs/data/hestat/obesity_adult_07_08/ obesity_adult_07_08.pdf
Ogden CL, M. D. Carroll, B. K. Kit, K. M. Flegal. 2012. Prevalence of obesity and trends in body mass index among US children and adolescents, 1999–2010. Journal of the American Medical Association, 307(5):483–90. Available online: http://jama.ama-assn.org/content/307/5/483
Troiano R. P, D. Berrigan., K. W. Dodd, L. C. Mâsse, T. Tilert, M. McDowell. 2008.
Physical Activity in the United States Measured by Accelerometer. Medicine & Science in Sports & Exercise, 40(1):181–188. Available online: http://www.researchgate.net/profile/David_Berrigan/publication/5757920_Physical_activity_in_the_United_States_measured_by_accelerometer/links/0fcfd50a2830d51ac9000000.pdf
Zhang Y. B., Harwood, J. 2004. Modernization and tradition in an age of globalization:  cultural values in Chinese television commercials. Journal of Communication, 54(1), 156-72.
Stuck with your Research Paper?
Get in touch with one of our experts for instant help!
Messenger
Live chat
Time is precious
don't waste it!
Get instant essay
writing help!
Plagiarism-free
guarantee
Privacy
guarantee
Secure
checkout
Money back
guarantee
Get a Free E-Book ($50 in value)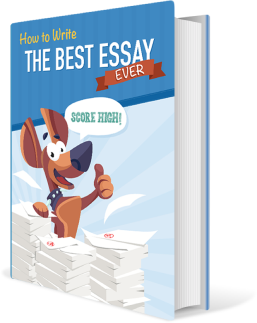 How To Write The Best Essay Ever!