The Effects of Social Media in USA, Research Paper Example
This Research Paper was written by one of our professional writers.

You are free to use it as an inspiration or a source for your own work.
What is Social Media
Social media is one of the main channels used in today's society to connect people and businesses around the world. From a business perspective, social media has provided infinite opportunities for companies to promote their products and services. The use of social media even allows consumers to provide feedback about services or products they have used.  Yet, one study found that white-collar workers spend more time on social media sites than they do working ( ).When most people think of social media, they automatically correlate Facebook and Twitter with the term. In recent research, it was found that almost 33 percent of all Internet users are log on to social media sites multiple times per day (Our Dependence, 2011) As a result, social media has a great impact on the way people communicate. Social media provides a different experience to every person, so there is no one definitive definition of social media.
Interpersonal Skills
Adequate person to person contact requires critical thinking skills. These skills are acquired through contact with other people.  In a survey conducted by the Sheraton Hotel, it was discovered that nearly 39 percent of the people surveyed admitted that they felt they could not live without social media sites (Experts, 2015).  This lack of face to face connection hinders people from making and keeping friendships. "They believe that friends can be made with a click of a button and deleted just as easily. Real relationships take a lot of effort and effort and many ruptures and repairs, the young generation doesn't seem to be familiar with these aspects of authentic relationships" (Experts, 2015). Lack of face to face communication depletes social skills.  "Our minds are always preoccupied with checking one of the social media outlets. It creates individuals who miss out on the present moment…" (Expert, 2015   ) People are able tweet Twitter messages via social media and other forms of technology daily. Tweeting has a number limit on words that confines the writer to lingo. Often one will see them in a social setting, but instead of having a conversation with the people around them, they are messaging.  The constant lack of communicating with others will lead to isolation and the lack of ability to use the skill. Those who spend the majority of their time communicating via technology will drift away from family and friends.  They spend so much time on media sites because they can become who they want to be. For example, "About 68 percent of people who use social media sites say they are not completely honest on the sites" (Our Dependence, 2011). This conveys that this can adversely affect the way in which a person's personality develops. Initially, the person may feel this is not a problem, but eventually they suffer from depression and anxiety about person to person contact. In the future, these young people will have difficulty with job interviewers. Being able to hold a conversation with a live person may prove impossible.  Depending upon the type of job they choose, it may be difficult to perform job duties such as making eye contact and paying attention to details. People who lack these essential communication skills will not be able to perform in a professional setting. Being able to adequately communicate requires much more than speaking ability. Body language is just as important. When young people have not been exposed to body language and gestures, they may miss many unspoken cues.  Another common complaint about people is the fact they are unaware of what personal space is. They often stand too close or cross personal boundaries when they are in social settings. All of these equate to poor judgment due to the lack of person to person contact. Nonetheless, they are some professions for those who are more suited for the reclusive life.
Education
Essentially, the use of technology and computers are eliminating traditional learning behaviors. This simple fact may eventually lead to the death of common knowledge. No longer are the scratching sounds of pencils against paper heard because the tapping sounds of fingers on the keyboard have replaced them. This has led to poor writing and reading skills in young people and the fear of technology in older people. Consequently, text message and email lingo is difficult to decipher sometimes for people who are not use to reading and writing in lingo. Because there are no grammatical rules to use when chatting with friends via instant message or email, often media junkies are unable to write in other situations when grammatical rules apply. Pinker added, "The human brain is malleable. It is able to change to form new synaptic and neural connections in order to gradually restructure itself in a way to effectively incorporate information. Studies indicate that daily internet users have brains that are gradually being restructured with these distinctive neural connections due to frequent exposure" ( 2010).  In other words, the brain begins to operate on auto pilot, but when it experiences an unfamiliar situation it is unable to adjust. Young people, consequently, are unable to handle face to face conflict. With social media, it is quite easy to just log off or not respond, but in face to face contact it requires some critical thinking skills to handle situations. Because they are unable to diffuse potentially bad situations, so many young people find themselves in trouble at school or within their communities. Young people are more willing to solve problems using brute force and physical contact because they are unable to adequately communicate. Of that same group of students, 33 percent of those students had been referred to the principal for verbal or physical altercations (Carr, 2015).
Addiction to Technology
Internet addiction is described as  the use of social media to an extent that creates psychological, social, school, and behavioral difficulties in one' life. A study commissioned by the Sheraton Hotel found that 80 percent of people access social media sites throughout the day (Our dependence, 2011). A person with a technology addiction will spend a great amount of time using the Internet, which leads to increased levels of loneliness and depression from the lack of human relationships outside the use of technology. Social media can be a double edged sword. Teenagers can benefits from expanding their social network and meeting people from different cultures and different parts of  the word- something that would not have been possible twenty years ago from the comfort of one's own home. Teens with similar hobbies and mindsets often form communities within social media stations. For example, teens who like to play the same types of video games can chat and share game secrets with one another. However, studies have shown that social media networks seem to attract teens with psychological and social problems more often than it does teens without these problems. This is because using social media has a degree of anonymity.  However, Birdwell warns, "When(cell phone overuse) really becomes problematic for a lot of people is if they have underlying anxiety or depression … This can really exacerbate it or (cause) their symptoms to manifest themselves" (Birdwell, 2007).
Social media and other forms of technologies can be a great enhancement to help facilitate communication and entertainment. People can utilize social media in a variety of ways. Some of the ways include forums, instant messaging, webinars, blogging, and even skyping. Facebook, Twitter, and LinkedIn are the most popular forms of social media currently. The Internet is a great tool for teens to use when used properly and with proportion. However, too much use of the Internet can have a negative effect on a teen's well-being. It can affect their attention span, personal skills, and ability to cope with problems. Pinker concludes that "the Internet and information technologies are helping us manage and retrieve intellectual output" (2010).
References
Birdwell, A(2007).. Addicted to Phone? University of Florida News: Health, Research, Technology.
Carr, Nicholas. "Does the Internet Make You Dumber?" The Wall Street Journal. Business News & Financial News, 05 June 2010. Web. 26 Jan. 2015
Experts warn against over-dependence on social media(2015). Gulf News.
Our dependence on social media (2011). Mettings & Conventions. Business Insights
Pinker, S.(2010). Mind Over Mass Media. The New York Times.
Workers' Social Media Distractions Cost Companies Millions (2011).
Stuck with your Research Paper?
Get in touch with one of our experts for instant help!
Messenger
Live chat
Time is precious
don't waste it!
Get instant essay
writing help!
Plagiarism-free
guarantee
Privacy
guarantee
Secure
checkout
Money back
guarantee
Get a Free E-Book ($50 in value)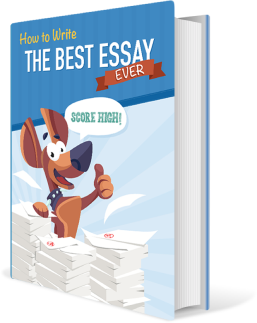 How To Write The Best Essay Ever!