The Emergence of Team Helping Norms, Coursework Example
This Coursework was written by one of our professional writers.

You are free to use it as an inspiration or a source for your own work.
Introduction
A past group experience was beneficial because it supported a set of defined goals and expectations based on a description of activities, as well as the requirement to behave with the team's best interests in mind. These coincide with Levi's primary description of group norms and represents a means of understanding the dynamics of a team as it moves towards meeting a set of goals and a specific purpose (2013). This process requires a group to be proactive in recognizing the strength of its individual members and in advancing a set of objectives that will promote group success and integrity within the team environment. Group norms must embody the core strengths of each member and recognize how to combine these characteristics in order to achieve a successful result. This process is integral to the overall development and growth of the practice environment and the ability of an organization to achieve success with its various teams in place.
Body
Team norms must demonstrate an ability to work towards a common set of goals and objectives, while also considering other tools that will demonstrate a need for additional insight and focus to maintain consistency within the team dynamic. Most importantly, team norms must be effective as they recognize diversity and innovation among team members, particularly as they support an environment where change and creativity are welcomed attributes (Mitchell & Boyle, 2015). All teams are as good as the members who comprise them; therefore, a team must demonstrate a variety of skills and characteristics that will have a lasting impact on outcomes and on reflecting the value of each member's key characteristics in supporting the overarching goals that the team has created (Mitchell & Boyle, 2015). This is a reminder of the need for cohesiveness and strength in supporting a team's growth and in securing opportunities that will have a lasting impact on its long-term success.
Group norms that include a cohesive identity and a focus on tasks that have been identified by its members are essential components of any successful team dynamic and how its members conduct themselves within these settings. This process must recognize the value of understanding how teams are likely to achieve success in order to achieve the desired end result. Furthermore, it is necessary to enable each member to have and maintain his or her own identity, as the inability to achieve this goal may limit creativity and promote a stifling and difficult environment in which to produce (Mitchell, Parker, Giles, & Boyle, 2014). The complexities of the team dynamic must be well recognized and understood in order to effectively promote a successful environment where the possibilities are endless in what the team may be able to accomplish (Mitchell et.al, 2014). There is an important need to evaluate the conditions under which they are able to recognize their value and to be proactive in working towards the defined goals and objectives.
The ability of a team to function at a high level requires a full and focused commitment to its goals and objectives, as well as aiming to fit into the team's defined identity. If a team member does not possess this level of focus, it is likely that his or her lack of productivity and focus may harm the team and its overall growth. As a result, it is important for the team to have members with a cohesive and united front in order to be productive and creative in completing the required tasks. A team's ability to function effectively should also reflect a learning curve that may stem from negative experiences or members who do not necessarily fit within the team and provide the appropriate fit (Raver, Ehrhart, & Chadwick, 2012). Therefore, the team is likely to learn from these experiences, to make the appropriate adjustments, and to compromise as necessary to achieve the intended goals and objectives (Raver et.al, 2012). There must be a significant emphasis on growth among team members and to take step as a learning experience from which to build for the future (Raver et.al, 2012). From this perspective, it is likely that team dynamic will grow and thrive, particularly when they experience different forms of adversity and other challenges that impact not only its overall goals, but also the work that is performed by each of its members. These factors will influence how the team is able to move forward and to take the steps that are necessary to propel the team to a higher level that supports consistency, focus, and professional growth at all levels. In addition, they will provide further support of the team's dedication to its craft and in reaching its end goals while advancing the overall development the team to achieve its goals.
Conclusion
Team norms play a significant role in how the team responds to the goals and objectives that have been identified. This process offers a learning curve to all team members and supports the continued development of the team as it moves forward. This requires the creation of a team identity that will facilitate effective results and a level of productivity that will facilitate the necessary results. It is important to recognize the value of the organization and the overall development of a strategy to promote successful results and a creative approach to the process as a whole. The team must also learn how to adjust as necessary to bring the best out of each of its members, recognizing their strengths and using those to their advantage. This will facilitate a productive team environment and support the development of new strategies that will facilitate effective results. It is important to identify the resources that are required to improve the team dynamic and to be successful in supporting the creation of new ideas to contribute to a high level of productivity for the team.
References
Levi, D.J. (2013). Group Dynamics for Teams. SAGE Publications.
Mitchell, R., & Boyle, B. (2015). Professional diversity, identity salience and team innovation: The moderating role of openmindedness norms. Journal of Organizational Behavior.
Mitchell, R., Parker, V., Giles, M., & Boyle, B. (2014). The ABC of health care team dynamics: Understanding complex affective, behavioral, and cognitive dynamics in interprofessional teams. Health care management review, 39(1), 1-9.
Raver, J. L., Ehrhart, M. G., & Chadwick, I. C. (2012). The emergence of team helping norms: Foundations within members' attributes and behavior. Journal of Organizational Behavior, 33(5), 616-637.
Stuck with your Coursework?
Get in touch with one of our experts for instant help!
Messenger
Live chat
Time is precious
don't waste it!
Get instant essay
writing help!
Plagiarism-free
guarantee
Privacy
guarantee
Secure
checkout
Money back
guarantee
Get a Free E-Book ($50 in value)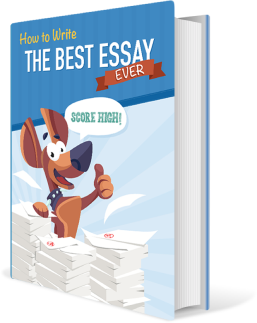 How To Write The Best Essay Ever!