Home
/
Article Review
/
Towards Responsible Leadership Through Reconciling Dilemmas, Article Review Example
Towards Responsible Leadership Through Reconciling Dilemmas, Article Review Example
This Article Review was written by one of our professional writers.

You are free to use it as an inspiration or a source for your own work.
Leadership of current organizations can create competitive advantages through developing the brand's benefit position and cost position. Benefit position can be developed through a product differentiation strategy, which involves adding features that are appealing to customers through social responsibility.
The ideas presented by Maak and Ples (159) are interesting for various reasons. First of all, they are focusing on the product development aspect of creating a product that would appeal to a segment of customers, who are happy to pay extra for a product that is socially responsible. Secondly, the authors (Maak and Ples, 160) state that socially responsible products are not easy to imitate and copy. This means that they will have a unique feature and selling point that other brands cannot compete with. This, in turn, creates a competitive advantage. However, in order to make people buy the product, it is necessary for the company to create a clear vision and mission, and an appealing feature, benefit that would make customers decide to make the purchase. Further, the authors  confirm that there are financial benefits of "doing well and doing good", as well as those related to brand reputation and recognition.
One of the main benefits of creating a brand with social responsibility features is that "in the long run socially responsible businesses outperform their competitors" (Maak and Ples, 159). However, it is important to note that customers would have limited knowledge about what the brand does to "do good". While the author of the current review agrees with the statement, it is also important to mention that today, in the age of information technology, and the demand of the public for corporate governance transparency, it is easier to find out more about the corporate social responsibility (CSR) programs and initiatives of companies than ever before. Indeed, many large organizations focus on maintaining and building up their reputation, in order to attract a type of customer who can relate to the issues included in the CSR schedule of the company. As an example, it is well known that Starbucks has a strong commitment towards protecting rainforests, promoting responsible farming, and fair trade. This image of the brand is likely to influence buyers' decisions, and attract customers who would simply walk into any coffee shop without hesitation. This way, Starbucks is able to create a competitive advantage on the market, and differentiate its brand, coffee, and philosophy.
The reputation of companies can depend on their corporate social responsibility practices and policies.  Maak and Ples (160) talk about reputation management, mentioning BP. While the company has made several attempts to successfully communicate its commitment towards the environment, recent events, such as the Deepwater Horizon oil spill have damaged the company's image. While the damage caused by the company is an important aspect of the events, its impact on the management of the reputation is also great. Shortly after the spill, the share price of the company started declining, and many customers, investors turned away from the firm, stating that if the management of BP let a disaster like that happen, they should not be trusted with investment, funding, or customs. The above example clearly shows that corporate social responsibility practices can have a financial impact on the company, therefore, they should not be neglected.
One of the most challenging aspects of maintaining a firm's reputation and creating a corporate social responsibility policy is to reconcile dilemmas. For these, managers and organizations alike need to develop responsible leadership. According to Schraa-Liu and Trompenaars (139), the definition of responsible leadership is problematic in literature. Indeed, responsibility should be defined in relation with other actors of the business environment. A business can focus on responsibilities for the government, customers, and the environment. Based on the list of definitions provided by the authors, it is clear that responsible leadership considers the common good and outcomes, before making a decision. Indeed, it is necessary for a responsible leader to have strong ethical values that is shared within the organization. All business decisions should be based on considering how they would affect the different stakeholders. Still the interest of different stakeholders might be different, and this will create ethical dilemmas that need to be reconciled. As an example, a company operating in a developing country and expanding its operation needs to consider how its decision would impact different stakeholders, and measure the proposed benefits, as well as negative impact. One of the potential benefits of the operation expansion for the society could be higher employment rate in the region, and increased earnings. However, if the company's expansion has an environmental impact that would affect farming in the region, this should also bee considered. A responsible leader, therefore, should focus on making sure that the risks of doing harm are reduced through policies, and different initiatives are implemented in order to create value for all stakeholders.
Dilemma consolidation, according to Schraa-Liu and Trompenaars (140) is making a decision based on analyzing two different propositions  (aspects) of a conflict. A conflict of interest can occur when a decision would benefit one stakeholder group, but would negatively impact another. However, there can be other types of conflict, as well, such as a conflict of values, on a deeper level. In order to ensure that the number of ethical and value conflicts is reduced to the minimum, leaders have to create several policies, social contracts, and codes of conduct. In some cases, ethical guidelines are also necessary in order to ensure that the entire organization is adhering to the same rules. Making rules within the organization, however, would not create followers: engagement with stakeholders, active discourse, and aligning of values will.
A good example for dilemma consolidation can be when a car manufacturer is looking to make their products available for the public at a lower price, and reduce the costs of production. Provided the company has a high quality safety feature built in the car, but it costs too much, it can decide to replace it with a lower cost part, which is said to be identical to the one that is currently used. The company needs to compromise on quality in order to have a cost advantage on the marketplace. While making the car available at a lower price would benefit customers, the potential risk the untested part would pose on them would be a negative aspect. In this dilemma, the leadership needs to make a decision that appears to create the most value and least harm.
Leaders today have to consider more than the profitability of the company, and engage with different types of stakeholders.  Schraa-Liu and Trompenaars (142) mentions the human asset component of responsible leadership, based on shared vision and mission throughout the organization. If the company cannot make the most out of its human capital, and develop knowledge through talent management, it is unable to create a competitive advantage. The next perspective is shareholders, and they need to be taken into consideration when making important corporate decisions. Indeed, people invest in companies because they expect a financial return. However, they would also need to be able to relate to the values of the organization in order to develop an emotional connection. The internal organization perspective determines the dominant business processes, and the ways the company operates. Policies and regulations are needed in order to ensure that all employees and managers share the same mission. Aligning the interest of employees can also create some dilemmas within the organization. Finally, the external perspective of the organization includes communication and collaboration with governments, NGO-s, customers, business partners, communities, and the entire society. Relating back to the idea of corporate social responsibility, it is clear that the increased visibility of companies' operation calls for a collaboration with internal and external business environment actors.
The main dilemmas listed by Schraa-Liu and Trompenaars (144) are based on the different values and interest of different perspectives of the business. There can be a conflict between any of the above mentioned perspectives, and it is the leader's responsibility to reconcile them. The basic framework offered by the authors (Schraa-Liu and Trompenaars, 148) is suitable to use within any for-profit and non-profit organization in order to implement responsible leadership. First, leaders need to identify the dilemma, by analyzing the interest of different business perspectives. Next, visually representing the dilemma on the chart of the 7-dimension of culture is necessary in order to find the areas where development is needed, and collaboration might be necessary. Dilemmas involve making a selection of two or more options, therefore, in order to be able to decide, an analysis needs to be carried out based on the list of positive and negative aspects of each solution. This is when the definition of possible solutions is created, and the solutions are further analyzed. The fifth step involves reconciliation, which has several steps, such as processing, contextualizing, sequencing, waving, and cycling, and synergizing. One important aspect of the above described reconciliation process is that it involves joining and aligning interests, as well as values. Finally, leaders need to define an action plan that highlights the solution's reconciled value.
While the authors (Schraa-Liu and Trompenaars) only mention the role of leadership qualities and visions in the last part of the article, it should not be neglected. Leadership development involves improving one's empathic and analytical skills, in order to better understand the preferences, values, and goals of different stakeholders. Only through full understanding of different interest groups' standpoint can leaders successfully reconcile business dilemmas and engage in responsible leadership. However, making assumptions about different groups is not enough: engaging in meaningful conversations and involving all stakeholders in the decision-making process can greatly improve the outcome of reconciliation. Clearly communicating the organization's goals, and aligning them with that of all business perspectives, such as employees, suppliers, communities, and other market actors can lead to better, and more responsible decisions, and help organizations be and appear to be more responsible. This, in turn, would create both reputation-based and financial benefits for the organization.
Works Cited
Schraa-Liu, T. and Trompenaars. "Towards responsible leadership through reconciling dilemmas" In: Responsible Leadership. 2006. Print. pp. 138-154
Maak, T. and Pless, N.  "Responsible Leadership" 2006. Print
Stuck with your Article Review?
Get in touch with one of our experts for instant help!
Messenger
Live chat
Time is precious
don't waste it!
Get instant essay
writing help!
Plagiarism-free
guarantee
Privacy
guarantee
Secure
checkout
Money back
guarantee
Get a Free E-Book ($50 in value)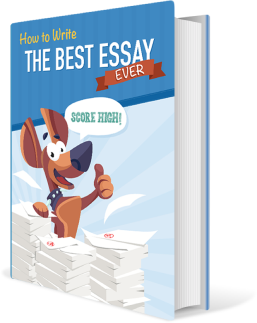 How To Write The Best Essay Ever!