The Evolution of Rock, Essay Example
Pages: 4
Words: 1016
Essay
This Essay was written by one of our professional writers.

You are free to use it as an inspiration or a source for your own work.
According to Covach and Flory, "rock music is in a constant state of change, and to define it—to place borders around what is, and what is not—rock requires us to account for ourselves as much as the music". Ultimately, rock music is a reflection of the generation that creates it. As a consequence, rock has changed significantly in form and purpose from its origination in the 1940s (Kent, 1983). Rock can broadly be defined as a form of expression that is used by the youth of a generation to demonstrate their discontent with the manner in which the generations of their parents handle political and social phenomenon (Shepard, 2003). By extension, therefore, rock is intertwined with social, political and cultural issues. Defining rock depends on who we are, where and when we live, and what we know.
As an individual born to the modern generation, my familiarity with the rock music produced by artists in previous decades can be attributed primarily to the music listening habits of my parents. As a child, I would clean the house with my parents while they would blast music from the 70s and 80s. Therefore, I consider this music to represent the classics, and I appreciate its artistic form. However, this music represents my parents' generation and even though I acknowledge the importance that it has to them, it is not music that I personally connect with. For my parents, rock represents a sense of revolution. In the 1970s, rock music was created primarily to promote peace and anti-war sentiments. Members of this generation wished to express discontent with the Vietnam War and instead promote ideas of peace and togetherness (Robinson, 1972). Following suit, rock music in the 1980s had a distinct feel, but focused on the theme of love and relationships. I value both of these forms of expression, but rock music to me means something completely different in the modern context.
Rock music in the 1990s is the music I can best connect with. I consider myself to be full of romantic ideologies and believe that music is an important means of expression of love, social, and political issues in my culture. As a consequence, I am only able to connect with some of the music that is so prevalent in my generation. I enjoy rap music, but only when I can understand the words. The same is true of my preference for rock music. When artists convey words that I can connect with and are meaningful, I appreciate the piece. However, when the meaning of the music is crowded by yelling, I cannot connect and prefer to not listen to such artists. Because of this, I believe that 90s rock best connects to my life. During this generation, punk rock and grudge were prevalent because these artists intended to show how they were discontent with their political structures and that it was necessary to fight against the establishment. I appreciate and accept these views because there is a need to fight what our generation believes in so that we can create meaningful change. By expressing this dissatisfaction in our music, we are better able to send this message to older generations and one another so that movements can arise that make real change happen. Thus, the development of rock music is tied closely to the wants and needs of the generation that produce it.
A rock band that perfectly exemplifies the concept that music is tied to the generation is Queen. The leader of the band, Freddie Mercury, is now well-known for being a strong gay figure. At the time, his role in the music industry was important because there was a general sense of discrimination against gay men. However, by pursuing his musical talents and producing his music, he helped establish the sense of a new normal and fought out against societal traditions that were put forth by his parents' generation. Rock music is important because it provides people with a voice. Because of Queen, music has not only been revolutionized in terms of its musical quality, but also in terms of the messages that musicians are able to deliver.
In the 1990s, one of the best known bands is Nirvana because of their antiestablishment message. Through symbolism, their songs mock society's acceptance of rape, gender discrimination, and a variety of other political issues (Bogdanov et al., 2002). Nirvana represented the need to address the inequality present in society and they were able to bring these issues to the attention to of the masses. Ultimately, it could be said that Nirvana's music existed because it needed to. The band members felt that they were responsible for informing the public, and they did so effectively by using rock music as a tool. One of the best known rock bands in the 2000s was Green Day, who promoted a feeling of a sense of disconnect from previous generations. Songs like "American Idiot" painted a broad generalization of the feeling that the country itself was getting dumbed down due to its social and political involvement. I connected with this on a personal level because it feels that modern politicians are no longer doing anything to effectively enact change. Both of these bands demonstrate that rock music has evolved to accommodate the feelings of the new generation and how they disagree with older generations.
Overall, rock music is representative of the want for change. It is not consistent because the needs of generations alter according to political and social factors. However, it can be said that rock both reflects the attitudes of a generation and helps them cope with change. Thus, it is likely that rock will continue to evolve to take on new forms into the future.
References
Bogdanov, V.; Woodstra, C.; Erlewine, S. T., eds. (2002). All Music Guide to Rock: the Definitive Guide to Rock, Pop, and Soul (3rd ed.). Milwaukee, WI: Backbeat Books.
Kent, Jeff. (1983). The Rise and Fall of Rock. Witan Books.
Robinson, Richard. (1972). Pop, Rock, and Soul. New York: Pyramid Books.
Shepherd, J., ed. (2003). Continuum Encyclopedia of Popular Music of the World: Volume II: Performance and Production. New York, NY: Continuum.
Time is precious
don't waste it!
Get instant essay
writing help!
Plagiarism-free
guarantee
Privacy
guarantee
Secure
checkout
Money back
guarantee
Get a Free E-Book ($50 in value)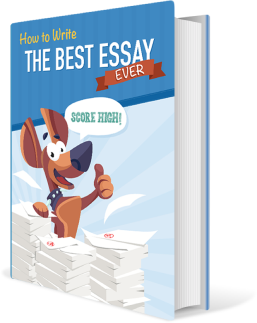 How To Write The Best Essay Ever!