The Five Most Important Universal Indicators of Organizational Safety, Essay Example
Pages: 6
Words: 1565
Essay
This Essay was written by one of our professional writers.

You are free to use it as an inspiration or a source for your own work.
Introduction
Obviously, it is worth saying that organizational safety culture lies in emphasizing risk factors of a particular environment via evaluating the probable influence as well as valuation performance of the project abided by economical application of data, aimed at reducing the impact of negative outcomes. In any way, as for this paper, the focus lies in communicating the five most important indicators of organizational safety; and, in accordance with a number of widely-acknowledged scholars, one should become aware that among the five most indicators, it is important to distinguish the following ones:
Corporate Citizenship;
Human Resource Information System;
Learning Organization;
Assisting Employees to Embrace Change;
Adequate Training Approach.
It is worth admitting that the paper proves the aforementioned indicators to be obligatory so as to succeed in designing an appropriate management at the workplace.
Corporate Citizenship
Leading Corporate Citizenship implies bearing full responsibility for the actions of employees and suppliers, maintaining the strict code of ethics and human rights. Every particular employee is a value for a company and is expected to act on behalf of his company. Each company is targeted to act ethically, offering high quality products and not only pursue exclusively commercial goals. This way, the company can possess two great values of accountability and workforce principles. All such principles should be applied to all business stakeholders: employees, owners, customers and suppliers. So, to become a strong and leading corporate citizen requires building and promoting strong, trusting and long-lasting relationships with stakeholders. Additionally, risks and opportunities should be always based upon stakeholder expectations. Value added for leading corporate citizenship needs to be based upon the involvement of every employee in the working process. They need to be stimulated and motivate to score better and at full potential. Respectively, their value should be supported by financial aid, benefits and wages.
A HRIS
Considering the entity of a human resource information system, it is worth saying that the given management tool is based on the intersection of human resources as well as information technologies via HR software products. A peculiar thing is that a HRIS is likely to allow particular HR activities in electronic form. In other words, a HRIS can be seen as the method, through software products to facilitate numerous activities, incorporating such as, for instance, accounting and payroll. It is important to admit that a HRIS permits both the small and large businesses to coordinate its costs in much more efficient way; moreover, one cannot but encounter the fact that a HRIS allows both management and controlling HR costs; and it helps the company avoid the allocation of a big number of resources. Additionally, one should pay attention to that in many situations a human resource information system proves to result in positive outcomes from the perspective of a company's efficacy, since it enables the personnel to make adequate decisions within HR.
One should be conscious that a HRIS is likely to "coordinate and control major functions, departments and the business processes in an organization" (Bal, Bozkurt, Ertemsir 54). To put it another way, one should understand that a HRIS should enable the employees to exchange their information; the point is that human resource information system is likely to ease this process, since it does not require the paper via the provision of locations for some announcements as well as the enterprise's policy making. To make it clear, one should understand that a HRIS can perform the process of designing the location in a way that assists all the employees to access without making a lot of efforts. In addition, in case a HRIS performs the abovementioned process, the company will probably experience the reduction of unnecessary staff.
Learning Organization
Learning organization is considered to be the term, characterizing the organization, which is targeted to facilitate the learning process of its employees by means of transforming itself. One should clearly understand that "an entire industry has been spawned around this elusive concept" (Johnson 141). It tends to be clear that every particular leadership organization is in dire need of appropriate leadership style, which can provide the effective internal management between all organizational divisions. One of such effective leadership style is charismatic leadership, which is usually typical of people who are born to be the string knowledge workers capable enough to efficiently deal with all complicated management tasks. Basically, the charismatic leaders need to possess charm and grace, which can aid them to create the followers.
Secondly, charismatic leaders have self-belief, which makes them the professional and confident decision-makers. Third, all charismatic leaders are very conscious and responsible people and they always pay the particular attention to every manager. If every manager feels this, the learning organization will strive to pursue important organizational goals with the help of strong desire for self-perfection of every employee. Charismatic leaders are always respected, because most of them usually take personal risks in the name of their beliefs. Due to the fact that they are very persuasive and intelligent, they are usually noticed to effectively use body language and verbal language. This turns them into powerful vehicles, improving the company's role on the market. The learning organization can also prosper if the charismatic leader is skillful at the use of storytelling and metaphor. As a rule, this creates the positive environment, which usually helps the managers perform their functions at maximum, never being forced to work by the employer.
Assisting Employees to Embrace Change 
In human resource area, the theory of moving toward an employee empowerment culture was extremely significant as the overall adaptability in most companies was achieved; the point is that many companies often obey the policy-making, which proves to only "hinder employees from exercising judgment and doing the right thing." (Tschohl) The question of the online customer relationship is also very important for the effective operation of the enterprise. Naturally, the e-mail address and another contact should be presented in the chapter "Contacts." The users should feel free to post their comments and discuss the issues of the company's services with the other customers in the blog of the firm. This function should be presented in the form of the online chatting as it creates the illusion of the real communication. The administrator of the site should manage its proper functioning and convert the useful information to the managers of the company.
There is also the number of general issues that need to be seriously addressed when choosing some employees to be fired. The first priority is the length of employment. Second of all, area of specialization is also of a great importance. For example, it is reasonable and sensible to distinguish between employees who work or part time and long term projects or between those who work in a particular department and those who work distantly. The third aspect relevant here is the significance of a division for organizational progress. More responsible employees with more serious duties are prioritized. One more point of importance is education, because occupation must reflect skills and qualifications as well as respective post in the diploma. Finally, HR Department is capable of hiring its employees according to the number of days employees were missing.
Adequate Training Approach
Considering the question about specific training tools as well as processes it is necessary to utilize while implementing a "know, show, do" training approach, one should understand that there is a list of actions mandatory to follow. Initially, it is important to draw attention to the need to become aware of the concept "know, show, do"; consequently, it is worth having a corresponding facilitator who would be responsible for clarifying the abovementioned concept. Moreover, one should clearly see the significance of showing what the concept looks like when the employees are involved in the working process. One should also take into account the importance of "trying out it yourself" before making attempts to implement this training approach. The principle of a "know, show do" concept definitely requires much efforts so as to clarify all the issues with the personnel. The thing is that there has to be the process of information sharing in order to make all the details certain. Contemplating upon the optimization of the training process, one should not forget about the employee orientation that endows the employees "with the information they need to function" (Dessler 244). It is necessary to use an inclusive approach to implementing the discussion concept as well, since an individual elucidation indisputable makes sense in terms of the employees' insight.
Conclusion
It becomes apparent that the issue of organizational safety culture proves to be the matter of great importance. A peculiar thing is that omitting the abovementioned indicators is likely to result in absolutely negative outcomes for the company. As a result, while running business one should take into account all the complexity of business processes andsystems necessary to increase productivity index; otherwise, the company will soon fall into downward spiral.
Works Cited
Bal, Yasemin, Serdar Bozkurt, and Esin Ertemsir. The Importance of Using Human Resources Information Systems (HRIS) and a Research on Determining the Success of HRIS. Knowledge and Learning: Global Empowerment. Proceedings of the Management, Knowledge and Learning International Conference 2012, International School for Social and Business Studies, Celje: 53-62. Print.
Dessler, Gary. Human Resource Management.14th ed. Florida International University. Upper Saddle River. NJ: Pearson/Prentice Hall, 2014. Print.
Johnson, James. Embracing Change: a Leadership Model for the Learning Organization. International Journal of Training and Development 2.2 (1998): 141-150. Print.
Tschohl, John. 3 Effective, Long-Term Customer Service Strategies. Desk.com Blog. 3 Jan. 2013 Web. 13 Sep. 2015.
Time is precious
don't waste it!
Get instant essay
writing help!
Plagiarism-free
guarantee
Privacy
guarantee
Secure
checkout
Money back
guarantee
Get a Free E-Book ($50 in value)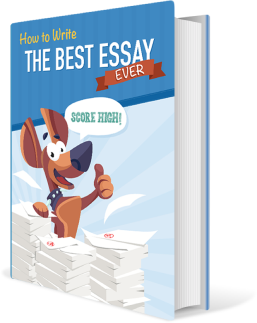 How To Write The Best Essay Ever!