The 'Future' as a Concept, Essay Example
Pages: 6
Words: 1655
Essay
This Essay was written by one of our professional writers.

You are free to use it as an inspiration or a source for your own work.
In modern times, artists and invisionists saw the future as a realm of technology, innovation, and the beauty of modernization. Futurism was an art movement that originated in Italy within the early 20th century. This move was so influential, that it was essentially copied in England, Russia, France, and other places around the world. Futurism is used to explain not only a segment of time but a movement within the avantgarde concept of art, encompassing all mediums within the art world. In this instance, futurism is used in being futuristic, the idea of technological and scientific advancement that exists beyond the present. The purpose of this paper is to discuss the character within the assemblage concept of the "future". By analyzing the definitions of futurism and the futuriststhis paper will explain and provide examples in order to get a better comprehension of futurism and the character.
What is Futurism?
There are various meanings to the term futurism. It was developed early within the 20th century from a group of Italian painters united under the influence of Filippo Tommaso Marinetti, a famous poet, where they recreated his new style and ideas he outlined in the famous, Marinetti's The Foundation and Manifesto of Futurism. His works inspired other artists such as Severini, Balla, Boccioni, Carra, and others.Although, Marinetti was only focused in poetry, the other artists adopted his ideas and techniques across every medium, from sculpture, photography, painting, and other mediums.The artists that used the futurist ideas for painting and sculpting saw their artworks as was transcended from proving just form and color, but instead a growing need to answer the truth about the art. According to art critics, futurism was the first movement to aim directly for mass audiences, in particularly urban audiences. (Art History Unstuffed, 2011) The concept of futurism is involved with equating art with life. It aimed to transform the political and social mentality of the society that was aware of the effects of the modern life. "Futurism is the idea of a complete renewal of human sensibility brought about by modern science" (Art History Unstuffed, 2011). The factors of futurism arein fact the glorification of speed, technology, and modernization of the future. The two key factors that drove the movement were space and time. Although there was a tight relationship between the past and the future, the primary focus is on the present in the futuristic tense, and what's to come in the distant future.
Futurism helped to develop a movement within the art world that has tied into the modern definition of futurism. Futurism in its movement to capture the segment of time celebrated its value of technology, the experiences within the modern world of electricity, technology, automobiles, planes, and steam engines. Early on the medium of the choice of art was formed as an appreciation of life that sought to shake the foundation of the contemplative concept of uniformed art.However, futurism is now viewed as a complementary vision of the body and mind transformed, with infinite possibilities of the progress of technological development. Futurism is the implication of the segment of time that is derived from experiences and structured from language around tripartite scheme of present, past, and the future. Inadvertently, "Futurism was neither a movement nor particularly artistic; it was, rather, an exercise in propaganda intent upon redefining the human psyche for a modern, technological world" (PD, n.d).
Dating back to the 19th century, futurism and futurists, has attempted to explore on a systematic level the possibilities of the future albeit through technology, society, and alien life. Futurist study and observe global trends, emerging markets, and other plausible scenarios.In total understanding, the ideals of futurism were to embrace the machine age, the glorification of war, and the growth of fascism. Technology has continued to be an innovative and influencing force as evident in the beginning of human culture. It is mechanism used in shaping the development of civilization, such as ritual, language, values, arts, and other systems. Futurism has led the way in influencing powerful thinkers in the complex social enterprise of not only design and research, but in areas such as marketing, management, labor, manufacturing, and so on. New technologies have been created to change the world as it better suits humanity. "In the broadest sense, technology extends our abilities to change the world: to cut, shape, or put together materials; to move things from one place to another; to reach farther with our hands, voices, and senses" (Science For All Americans, 2009). Futurists have predicted the possibilities of technological advancement through quantitative and qualitative measures, as well as a future anticipation of technology and ubiquitous computing in communications. There have been few futurists that have successfully predicted the development of technology to go beyond pen and paper but in; space travel, global conflict, education, (bio) technology, global workforce, and so on. (Wilms, 2013) Futurism has inspired thinkers, programs, systems, and companies that have dedicated their foundation to the theology of futurism.
TEDX
TEDX isa part of the bigger company TED (Technology, Entertainment, Design), which started to grant licenses to third parties in order to help them organize TED events internationally in 2009. TED began in 1984 as a one-time event, but then spread in 1990 to include conferences throughout California. Their main inferences were on technology and design within Silicon Valley. They then began to hold conferences throughout the United States, involving innovative speakers that spoke on ideas for the future. The differences in TED and TEDx are explained in the Forbes article, "The difference between TED and TEDx events are that the former takes more of a global approach while the latter typically focuses on a local community that concentrates on local voice" (Fidelman, 2012). TEDx is a more independently international organized event that is popular all around the world, approximately 4300 global events. TED promotes TEDx companies by utilizing social media, word of mouth throughout the tech community, and of course through their own website through blogs, webcasts, and other forms to spread the gospel of TEDx events that are seen all around the world. TEDx is seen within 133 countries, 1200 cities around the world, their videos on YouTube has been viewed 42 million times, and their videos on the TED website has been viewed 80 million times. (Fidelmen, 2012) Fidelman points out that just for one month there were over 200 TEDx events, in 178 cities in 70 countries. (Fidelman, 2012) TEDx events are a great example of defining assemblage, thousands of people gather at these events in order to discuss futurist ideas of technology, innovation, and change within the tech community. These ideals are translated within the events. According to Stanford, "assemblage is one of these "bridging concepts" that connect various disciplines while retaining their specificity" (Stanford, n.d).The ideals of futurism in modern times places much emphasis on the younger generation, technology, speed, power, and expression through culture and cinema.
Examples of Future Technology Trend
One of the biggest examples of future technology trends that are asserted from ubiquitous computing is the talk of artificial technology or human intelligence amplification. These notions although are already in existence will be added to with synthetic intelligence in enhanced capabilities. It is likened to a cyborg where humans are linked symbiotically to a computer so that human brains and computers will be coupled together in order to receive, and process data faster than any normal human being can. In terms of ubiquitous computing, human intelligence amplification allows for computer technology to be accessed anywhere at any time. The second technology trend that many futurist sees in anticipation of ubiquitous computing is using computers as eyewear. Already evident in Google's Glass and now Microsoft Specs trying to get in on the action with computer glasses. This is poised to be a major reality within the next few years. According to Forbes, "The impact of graphical computing is minor compared with how facial computing will impact our lives" (Hof, 2013). The concept of the future is evident in their likenesses to the futuristic, Star Trek, and other notable fictions that saw the future as computers being a part of normal wear. The third example is no-touch technology. Just like the innovations of Microsoft Kinect, Siri, and other innovations, the future trend in technology is using our bodies in order to navigate technology. This is seen through the use of gathering bodies of individuals in order to gathering motions, movements, and technology. According to Rosenbaum, "The basic pattern recognition technology has been advancing for generations and, thanks to accelerating returns, we can expect computer interfaces to become almost indistinguishable from humans…" (Rosenbaum, 2013).
The futurism movement has well transformed from the 19th century to modern society as many thinkers young and old continue to act as a futurist in anticipation of technology trends that follow the ubiquitous computing framework for communications, and other others. Futurism is continuing to inspire developers, thinkers, and other people within various fields to develop different technologies that better suit their lives. Along with influencing a component of the 20th century movement of the art community, that saw and appreciated transcending art from the normal concept and form into something that celebrated the modern effects of technology. Futurism has evolved from art to now through innovative ideasin technology, design, cinema, and other forms that celebrate the future ideal concepts of technology.
References
Defining Futurism. (2011). Art History Unstuffed. Retrieved from http://www.arthistoryunstuffed.com/defining-futurism/
Fidelman, Mark. (2012). Here's Why TED and TEDx are So Incredibly Appealing. Forbes. Retrieved from http://www.forbes.com/sites/markfidelman/2012/06/19/heres-why-ted-and-tedx-are-so-incredibly-appealing-infographic/2/
Hof, Robert. (2013). The Top 10 Future Tech Trends From 5 Top Venture Capitalists. Forbes. Retrieved from http://www.forbes.com/sites/roberthof/2013/05/23/live-the-top-10-future-tech-trends-from-5-top-venture-capitalists/
Information Overload:Futurism, Technology, and the Word. (n.d). P.D. Retrieved fromhttp://www.pd.org/topos/perforations/perf7/info-overload/infover.html
Rosenbaum, Steven (2013). 5 Trends That Will Drive the Future of Technology. Forbes. Retrieved from http://www.forbes.com/sites/gregsatell/2013/03/12/5-trends-that-will-drive-the-future-of-technology/
Theory of Assemblage. (n.d). Stanford. Retrieved from http://www.stanford.edu/dept/archaeology/cgi-bin/TAG/drupal/?q=content/theory-assemblage-0
The Nature of Technology. (2009). Benchmarks Online. (Science for All Americans.). Retrieved from http://www.project2061.org/publications/bsl/online/index.php?chapter=3Ehtm
Wilms, Todd. (2013). The World In 2033: Big Thinkers And Futurists Share Their Thoughts. Forbes. Retrieved from http://www.forbes.com/sites/sap/2013/02/08/the-world-in-2033-big-thinkers-and-futurists-share-their-thoughts/
Time is precious
don't waste it!
Get instant essay
writing help!
Plagiarism-free
guarantee
Privacy
guarantee
Secure
checkout
Money back
guarantee
Get a Free E-Book ($50 in value)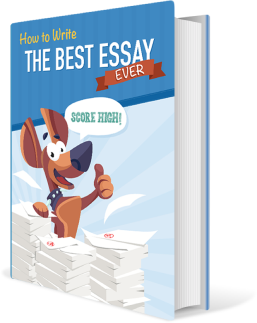 How To Write The Best Essay Ever!