The G'Day Beverages Functioning, Essay Example
Pages: 3
Words: 700
Essay
This Essay was written by one of our professional writers.

You are free to use it as an inspiration or a source for your own work.
When each of the various operations with G'day Beverages is examined, what emerges is a consistent and highly negative reality.  Apart from internal departmental issues, each operation appears to function with the others in ways going to an utter lack of cooperation, if not outright antagonism.  To begin with, it is evident that Sales sand Marketing have been permitted to undermine each other's efforts, and largely due to how each operation perceives itself as far more valuable and efficient than the other.  This one of many examples of the "silo effect," or an absence of collaboration, is plain in that Sales does not report their forecast targets to Marketing, and that both operations conduct the forecasting independently. Marketing, meanwhile, neglects the important tracking of orders and how they accord with Marketing forecasts.  Consequently, these aspects of lack of cooperation translate to critical information for Production and Warehousing is lost or delayed, and because of an inexplicable failure of communication.  It is in fact remarkable that Sales and Marketing function so independently of one another, when G'day's interests would be served by combining them.  A single Sales and Marketing force would likely enhance sales because all personnel would comprehend how mutual support, as in dual forecasting conducted at the same time, would improve the sales which support the entire company.
How these departments adversely effect Production is seen through the intense operations of that department. G'day's success notwithstanding, the need to consistently pay workers overtime strongly indicates a lack of organization, and that back orders, always detrimental to business, must be filled often.  The introduction of the QA Program is commended, but this is an operation essentially heading for collapse.  Equipment is in danger of failing, just as the frantic environment is likely unsafe.  Given G'day's output, it is then urged that the entire scheduling framework be revised.  Rather than run eight to 12 hour shifts daily, a "graveyard" shift should be implemented, in which alternate teams of supervisors and workers relieve the day crew daily.  This literal doubling of production time would then allow opportunity to check equipment, reduce noise and risk, and enable bottle changeovers to be more organized; that is, snubbies and other different bottles and brands may be scheduled for the night shifts, eliminating the stresses and time lost of changeover.  It is also crucial that, as with Sales and Marketing, the Production and Warehousing management engage in constant and cooperative communication, which requires that Warehousing have updated information capabilities.
It is as well remarkable that Production and Sales, the two driving forces of the business, communicate infrequently and in antagonistic ways. As each assigns blame for late shipments to other parties, it is recommended that Production, Sales and Marketing, and Warehousing be required to meet briefly at least twice per week, to understand the current needs of each department.  Warehousing has issues with Production in particular, which only reinforces the consistent lack of order in the entire organization.  Marketing promotes to generate orders for Sales, but Sales, like Production, is largely ignorant of what Warehousing has in stock to ship at any given time.  Then, it is plainly absurd that Warehousing has no systems in place beyond the manual to track external shipments and internal orders.  Similarly, adding the Tasmanian facility is not help, since the same, or worse, processes are in place between it and the Melbourne site.  As senior management is so supportive of Warehousing, it is then incumbent upon this department to take the lead in insisting upon a complete restructuring of the G'day departments.  The silo effect has many operations essentially functioning in the dark, and there appears to be confusion over the relative imports of sales, forecasts, and promotions.  Senior management has permitted individual departmental rivalries to flourish, which must eventually impact on sales. Certain practical measures are mandated, such as equipping Warehousing with tracking abilities and creating staggered shifts in production (which would also decrease overtime).  More importantly, however, all of these operations working at cross-purposes must be brought together, made to communicate and/or merged, and understand the basic reality that serving each other's interests benefits all concerned.
G'day Beverages. Production, Warehousing, Customer Relations, etc., Processes. PDF file. Melbourne, AUS. Web. 22 Feb. 2015.
Time is precious
don't waste it!
Get instant essay
writing help!
Plagiarism-free
guarantee
Privacy
guarantee
Secure
checkout
Money back
guarantee
Get a Free E-Book ($50 in value)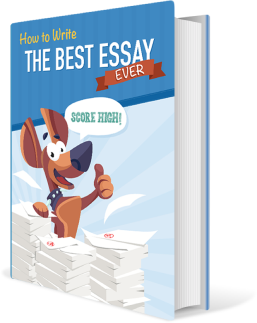 How To Write The Best Essay Ever!