The German Automotive Industry, Research Paper Example
This Research Paper was written by one of our professional writers.

You are free to use it as an inspiration or a source for your own work.
The German automotive industry is undoubtedly one of the most robust industries in the world. The German automotive industry is one of the most influential in the world. Recently, new developments within the German and global economy have caused the adaptation of three tends by German automakers. (1) Outsourcing
Germany is largely regarded as the birthplace of the automobile with the first development of an internal combustion engine by Karl Benz and Nikolaus Otto. The four-stoke internal combustion engine marked the creation of the first automobiles, propelling Germany into the peak of the industrial era in the 1870s.
The automotive industry within Germany remains its most important economic sector. In 2011, the German auto sector realized US$ 375.73 billion in turnover. This accounted for 20% of the country's total industry revenue. For the same period, the German light commercial vehicle and passenger car manufactures realized US$207.67 billion in revenue. This was far beyond the US$ 85.64 revenue realized by the domestic market. The industry currently employs over 800,000 people, making it Germany's largest employer industry. This industry is also a major contributor to the country's export, with 77% of all cars produced destined for export. Furthermore, the industry is currently the country's most innovative sector, accounting for 33% of all R&D expenditure (US$63.37 billion) in the German Industry (Di Bitonto, Kolbe, & MacDougall, 2013).
The importance of this industry is realized in Europe where it is the single largest auto market. The country currently has the largest concentration of OEM plants throughout Europe, with 47 plants actively producing for the major brands within and outside of Germany. Furthermore, Germany is the primary automotive market in Europe as it accounts for over 30% of all passenger (5.9 million) cars manufactured and 20% of new registrations originate from this market (Di Bitonto, Kolbe, & MacDougall, 2013).
Most of the automakers are owned as conglomerates. Owing to the numerous shifts in the automaker industry, a number of companies have had to be merged and/or acquired so as to stay afloat. This trend in the German automaker industry is largely so as a result of the industry gaining much importance to the country's economy. Salient examples would be Volkswagen, who own up to 564 retail networks across Europe as a result of purchasing the Australian-based automaker Porsche. Interestingly, most of the companies' major shareholder are usually members of a give family. Even though this trend changed with the onset of the new millennium, there is still a considerable number of major shareholders from a given family within some of Germany's top automakers. A salient example would be BMW, which is largely owned by members of the Quandt family. The company was saved from bankruptcy by Herbert Quandt in 1959. 17.4% of BMW is owned by his son Stefan Quandt, 16.7% by his widow Johanna Quandt, 12.6% by his daughter, Susanne Klatten and the remaining 53.3% is free float ownership.
One of the most significant events in the past decade is the advent of smart mobility in the automobile industry. The German automobile industry is currently investing considerable amounts into research and development in electric mobility. This is being spearheaded by the German government with an ambitious target of having 1 million electric vehicles on German roads by the year 2020. This has led to need in cost reduction by automakers as they seek to invest in research and development and ushering in the industry into the next era of green technology and zero emissions.
Strategy Exploration
The German Automotive industry is a robust and highly competitive industry. Recent developments within the global automotive industry have influenced the German automotive industry as a result of the industry heavily relying on their overseas market for sales. With the move towards e-mobility within the German automotive industry and the increasing need to reduce production costs within production plants, there are a number of sector strategies that have been adopted by a number of German automotive companies over the past decade.
Logistics/Distribution Management
Companies and firms exist with the sole purpose of making a profit. They do this by selling products that add value to their consumers and on the other side they have to manage all their cost drivers that affect the price of the product they sell. Logistics management through value chain management and configuration is usually essential to global firms seeking to cut on cost and look for cheaper financing sources and expansion possibilities into new markets. A firm will want to perform with efficiency and at the same time add value and retain their existing customers.
Outsourcing
Manufacturing or production of goods in a company's parent location or at a given subsidiary will usually be influenced by the competitive leverage the location offers (Ayd, 2010). When there is a general disadvantage in their parent location, companies will seek to transfer certain aspects of its operations to a new and cheaper market. This is the essence of business processes outsourcing.
Technological Development
As companies continue to grow, they face competition from similar businesses within the same industry. As such, competitive advantage is determined by the superiority of product within the given industry. In the 21st century, technological development considerably influenced the automotive industry globally, as well as Germany (Ayd, 2010). German automakers have in the past decade been involved in some of the revolutionary technological advancements in the global automotive industry.
Stakeholder Impact Analysis
Impact On
Value Chain Management

(Reduction of Company-Owned Dealerships)

Business Processes Outsourcing
Technological Development
Customers
Reduces client's accessibility to direct company services
Lead to cheaper and more affordable cars
Provides more energy  efficient and better performing cars
Employees
Reduces employment opportunities in both external and internal markets
Opens up employment opportunities in new markets

Provides employees with experience in selling in different markets

Technological advancements may threaten the need for human labor, as such, putting employment at risk
Community
Reduces employment opportunities
Opens up employment opportunities
Technological advancement translates to more energy efficient and environmentally friendly vehicles
Government
Increase unemployment and reduces government revenue earned through profits realized from these dealerships
Loss in revenue gained through taxation of production
Strengthened government support for technological development and innovation
Alliances
Reduces an alliance's bargaining power and market presence
Increases bargaining power by significantly reducing operational costs of plants
Technological advancements strengthen alliances providing a much larger bargaining power.
Competitors
Reduces costs throughout its distribution network and as a result engages competitors in price wars
Engages competitors in price wars as they seek to outperform each other in terms of profitability and market share due to affordability of their cars
Engages competition in a superiority battle as each would seek to produce the most technologically advanced product in the market
Investors
Increases return or equity as a result of increased profitability throughout the distribution network.
Reduced operational costs translate to increased revenue, as such increased profitability for the investors
Technological advancement translates to increased share value, translating to increased shareholder equity
Significant Stakeholder Relationships
BMW, Mercedes-Benz and Volkswagen are some of the most dominant automobile company's in Germany. These three have a long standing history and have all employed business process outsourcing technological development and the streamlining of their logistics and distribution networks. In the implementation of these three strategies, these companies have highlighted the impacts of these strategies on different stakeholder relationships. The most significant of these impact situations have considerable influence on the German automotive industry as well as the German economy.
Employees
All three strategies mentioned directly affect the employee in one way or another. This stakeholder groups is undoubtedly one of the most affected stakeholders when it comes to industry trends. This largely stems from the fact that the automotive industry is Germany's largest employer. Volkswagen currently owns the most number of dealerships within its retail network, with 564. The company obtained this number
The company obtained this number of dealerships in 2011 when it acquired the Austria-based automaker Porsche Holding Salzburg. With a large number of dealerships, Volkswagen has found it increasingly difficult to ensure its logistics and distribution channel remains profitable. In a bid to make the rest of its network profitable, Volkswagen has been selling some of its Germany-based dealerships to private investors. Daimler soon followed suit after reaching an agreement with labor representative to authorize the sale of 213 Mercedes-Benz dealerships
As automotive companies seek to further increase profitability throughout their logistics and distribution networks, they have transferred most of their productions process overseas. China and Eastern European economies have offered low production and labor costs for a number of companies. Volkswagen predominantly produces in Russia for its domestic market and in Poland for the sake of export. The company has engaged in overseas labor-intensive assembly of all their car models below the golf class. Daimler, the producer of the Mercedes-Benz currently owns up to 12% of an auto company in China, where the Land Rover GLK as well as the Mercedes E and C Classes are built (Di Bitonto, Kolbe, & MacDougall, 2013). This has caused a considerable shock within the German labor market. As automakers seek to reduce operation costs by transferring businesses processes overseas, the automaker industry employees are left vulnerable to the private sector where they may not have considerable bargaining power.
Conclusion
These three strategies employed by a significant number of the automotive companies in Germany have had a significant impact on the German economy. One of the most evident is employment. While Germany has a world-class education system, it ensures that the economy retains the highest standards of quality in production. As a result, this has led to the economy maintaining high levels of wages resulting in high productions costs over time foremost automotive companies. With these companies seeking to reduce production costs, eastern European and Chinese markets offer competitive labor rates, creating a general shift towards markets in the east. This has raised concern over the long-term economic effect of this shift on the German labor market. The labor market considerably depends on the automotive industry and the prolonged shift towards the east would lead to considerable gaps within the automotive industry. This will necessitate the shift of employment towards other industries, such as the professional services industry.
The shift towards production entered in Eastern European markets and China would serve to reduce government revenue earned through exports (Wäldchen, 2014). When compared to revenue earned overseas, the government is expected to realize a considerable decrease in revenue from direct production, transportation and exportation of vehicles. However, a shift to production in eastern markets reduces the environmental costs incurred as a result of production. One of the biggest concerns in the 21st century is global warming and climate change. As the German government is dedicated to meet it environmental change management goals, shifting production outside its borders alleviates the resultant environmental effects.
Interestingly, sector strategy has a considerable influence on a given economy, relative to the sector's importance to the economy. Company strategies tend to create an internal environment specifically suited for the company's profitability and growth. However, these strategies also influence the industry by creating trends where related or similar companies would seek to best react factors within the economic, social and political environment. One of the most fascinating discoveries about the automotive industry in Germany is the fact that profitability and growth is not determined by the size of a company's distribution network. Companies such as VW, with the biggest number of dealerships seeks to size down for the sake of realizing profitability within the rest of its network. Specialization in production within the automotive industry coupled with the formulation of alliances with distributors and private dealerships is key to success within the German Automotive Industry.
References
Ayd, W. (2010). Manufacturing trends in the german automotive industry : Measuring the future of Volkswagen, Daimler, BMW and Porsche. Saarbrücken: LAP Lambert Academic Publishing.
Di Bitonto, S., Kolbe, M., & MacDougall, W. (2013). The automotive Industry in Germany Issue 2012/2013. Berlin: Germany Trade and Invest. Retrieved March 10, 2015, from http://www.ixpos.de/IXPOS/Content/EN/Your-business-in-germany/_SharedDocs/Downloads/automotive-industry-in-germany.pdf
Wäldchen, D. (2014). Towards a new order in the global automotive industry : how asian companies catch up to their Western Peers. Hambirg: Anchor Academic Publishing.
Stuck with your Research Paper?
Get in touch with one of our experts for instant help!
Messenger
Live chat
Time is precious
don't waste it!
Get instant essay
writing help!
Plagiarism-free
guarantee
Privacy
guarantee
Secure
checkout
Money back
guarantee
Get a Free E-Book ($50 in value)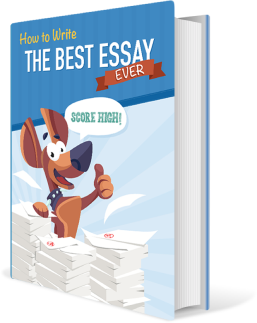 How To Write The Best Essay Ever!