The Golden Sayings of Epictetus, Essay Example
Pages: 3
Words: 915
Essay
This Essay was written by one of our professional writers.

You are free to use it as an inspiration or a source for your own work.
Moving through the article The Golden Sayings of Epictetus, it becomes apparent that the philosopher offers some sort of stoic musing that one can compare with Judaeo-Christian contemplation. Obviously, coming from exceptionally accepting analytical insight for the last decade, the discussion article emerged to be absolutely unexpected in terms of its appeal to both passionate as well as academic pursuers. While reading Epictetus' suggestions, one cannot but collide with the boundless source of meaningful arguments and viable issues. Epictetus occurs as the philosopher being able to offer a variety of attitudes towards the old-fashioned religious doctrines; a peculiar thing is that in each of his ideas it is possible to uncover the signs of Stoicism. It is worth saying that Epictetus being a Stoic philosopher drew special attention to logic; in his view, it was "…impossible for one even to approach ethics until he has mastered logic." (De Lacy, 1943, p, 112) Specifying the concept that a human emerges to be nothing else but the mere reflection of supernatural God, Epictetus denied all the other conditions of "one's own mind" (Crossley, 2006, p. 6).
Reading the philosopher's ideas, it becomes clear that people should not be depressed due to their inability to change something for better; all in all, each one has to be aimed at striving towards overcoming the trials through severe regime. According to the title, one can easily come to understanding that the book incorporates a number of sayings, where some appear to be pithy comments and some are even full chapters. Among the collection of numbered sayings, one can hardly emphasize the one having shallow nature. The point is that almost each sentence that I read encloses a complex interpretation of certain life dimensions. While moving through the fragments of Epictetus' work, I became aware that his philosophy changed my awareness. Evidently, I learned many things from the article, and it cannot be underestimated. For instance, Epictetus' awesome saying that one should "not feed the habit" once he/she is willing to get rid of anger affected me dramatically. The point is that I suddenly found myself incapable to surpass the anger when not following the philosopher's viable advice. The more I got a thorough understanding a text, the more I became aware of the significance of wisdom in our life. As for wisdom, I consider it as a deep insight into events, situations, people and life occasions that shape our perception of reality. Many people believe that wisdom comes with age; actually, this is true as person tends to realize people and their attitudes and relations only over the course of aging time. The more experience a person gets, the more he/she is prone to recognizing moral sides of a human and drawing the exact line between good and bad. Some people still state that wisdom denotes the discernment of right from wrong.
Mastering the sayings a great Stoic philosopher Epictetus, I managed to broaden horizon within the area of understanding what life is really about. Epictetus' ideas helped me differentiate physical and biological existence as well as a platform for self-realization, which could be achieved by constant self-determination, self-improvement, and socialization. That is why, since now I always strive hard to view life from various perspectives. I know that my motivation would keep me in tune with life dynamics. The more I work, the better I score and the more I achieve. Practically, it may result in career growth, family welfare and some other social benefits. I believe that life has to be perceived as it is, as the platform of gaining new experiences; moreover, it should fit our callings and desires.
One more important thing about life to me is the necessity to separate emotions from cognitive experiences. Life goals can be fully reached once we totally rest upon our clear missions, being completely devoid of any external emotional influences. We should no way be driven by our emotions that only exhaust our normal visions in life. Concise strategies, which are not affected by emotions, appear to be definitely useful when handling all problems and dissatisfactions, since they promote and fuel leadership skills necessary for adequate decision-making. Additionally, all our mistakes are our tutors and learning to resolve them appropriately will only help us make progress.
From social perspective, Epictetus' wisdom assisted me in believing that there is a mutual relation between life and a person as well as between "objects and the workings of providence" (De Lacy, 1943, p, 112). I understood that life acted as a tutor itself. When people get back to their past experiences and achievement, they feel themselves more mature, managing to recognize circumstances and knowledge that made them confident enough to produce decisions. Furthermore, I regard that life should be lived in relevance to individual calling and talents. I can vividly state that the article, which is under discussion, directly pertains to my life, since I learned many useful lessons from reading it. Initially, the text seemed to be rather sophisticated; notwithstanding this fact, subsequently, the complexity proved to be based on the timelessness of simple truths. Indisputably, the article The Golden Sayings of Epictetus should be read by all the categories of people. As for my personal feelings about the discussion work, I must admit that Epictetus' ideas obviously hold the water; and one cannot but indicate the uniqueness of his sayings.
References
De Lacy, P. (1943). "The Logical Structure of the Ethics of Epictetus", Classical Philology, 38, 112-25.
Epictetus. (2006). The Golden Sayings of Epictetus. (C. Hastings, Trans.). EZreads Publications LLC.
Time is precious
don't waste it!
Get instant essay
writing help!
Plagiarism-free
guarantee
Privacy
guarantee
Secure
checkout
Money back
guarantee
Get a Free E-Book ($50 in value)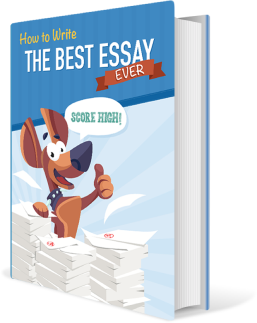 How To Write The Best Essay Ever!