Teen Pregnancy Prevention Evidence Review, Research Paper Example
This Research Paper was written by one of our professional writers.

You are free to use it as an inspiration or a source for your own work.
Introduction
Nurses regularly work with members of disadvantaged populations, including young individuals from low socioeconomic backgrounds. As a consequence, these individuals are often do not comprehend information that is pertinent to their health. Furthermore, in many cases, these individuals are unable to make their own medical decisions. Individuals under the age of 18 are at the liberty of their parents for medical decision making, which becomes more detrimental when there are very few medical options available for these patients due to financial constraints. There are many difficulties associated with ensuring that members of these populations have access to suitable care. It is therefore the role of the medical professional to determine which interventions could be applied to benefit members of this vulnerable population, supporting health over a long period of time (Atiola, 2014).
When considering the benefits of addressing population health concerns, it is often necessary to determine which interventions have the potential to benefit the largest possible population. As a consequence, these methods must be applicable to a large portion of the target population and must efficiently use available resources. In this situation, it would be beneficial to provide young women from low socioeconomic backgrounds with information about safe sex in order to promote primary prevention. In addition, it is important to provide these women with available resources that they can access if they become pregnant so that they are able to maintain both their own health and the health of their child.
Identify Evidenced Based Interventions for Identified High Risk Populations
The Office of Adolescent Health, a branch of the U.S. Department of Health and Human Services, has established several evidence-based programs that are meant to help prevent teenage pregnancies using several different methods. There are many abstinence based and clinic based prevention programs available, although it appears that clinic based programs are more effective. One such program is known as the "Safer Sex Intervention (SSI)", which provides adolescents with necessary information pertaining to STI prevention. The program's delivery is a one-on-one session with the at-risk individual and a medical professional. The session typically lasts between 30 and 50 minutes and there are three 10 to 30 minute long follow up sessions during the following six months. "The program was designed for sexually active females ages 12 to 23 who have been diagnosed with an STI. It was evaluated with non-pregnant females who sought treatment for STIs at an adolescent health clinic." (Shrier, n.d.). While the program was designed for individuals at-risk for getting STIs, it is reasonable to extend this practice to patients that are at risk for pregnancy and pregnancy-related health risks because the same target population can be benefitted from this primary prevention practice.
A second meaningful clinic based intervention has been termed "Seventeen Days". This evidence-based program provides at-risk adolescents with a DVD about contraception and STDs. The DVD attempts to connect to these individuals by presenting them with problems that they may experience in their own relationships. This allows the viewer to determine which actions they would take if they found themselves in the same situations as the individuals they are watching. This technique is referred to as "cognitive rehearsal" (Downs et al., n.d.). This program was developed for sexually active girls between the ages of 14 and 19. In particular, it was targeted towards African American teens who visited an urban health clinic. However, despite its original use, this program can be utilized for Hispanic teens as well, and it is likely that the program would be valuable for a more diverse age range. The DVD program is beneficial because it provides the viewer with an opportunity to comprehend the different situations they can find themselves in and what is deemed as the appropriate and safe response in these situations. Therefore, they will find themselves more prepared prior to sexual encounters.
The use of both of these interventions would be reasonable to enhance the quality of care that at-risk teens are receiving. Both the one-on-one counseling session and the provision of the DVD are reasonable methods that will help these individuals gain a greater understanding of the risks that they are faced with and how to act in order to prevent them. Overall, adolescents who are at high risk for STI and pregnancy believe in many risks that are related to women's health. As a consequence, it is important for these myths to be discerned by providing them with information. While the "Sixteen Days" program was created primarily for young African American adolescents, it is possible to extend the benefits of this program to other individuals that belong to socioeconomically disadvantaged backgrounds. However, the program appears to work best to help individuals that have not had prior sexual encounters because the information provided helps the target population gain an enhanced understanding of how to handle themselves around members of the opposite sex if they wish to remain safe. Furthermore, the "Safer Sex Intervention (SSI)" can be used to achieve the same purpose, but with focus on the different types of birth control available and how these methods can be accessed. This program is more customizable to the needs of each participant because the one-on-one experience will allow both the counselor to gain a greater understanding of problems that are prevalent in the participant's life, while the participant will have the enhanced ability to ask questions.
Identification of Measurement Outcomes for Identified Interventions
 In order to assess the benefit of the aforementioned evidence-based programs, it would be beneficial to provide participants with a survey prior to the provision of the education program to determine their knowledge of women's health and STI and pregnancy prevention methods. This program will also assess their belief in common pregnancy myths, such as the belief that the pull out method helps prevent pregnancies and that the use of two condoms helps compensate for the breaking of a single condom. Once this information is collected, the participants will undergo the education program and then be asked to fill out the same survey once again as a post-assessment once the educational training is completed. This will provide researchers with a quantitative understanding of the knowledge acquired as a consequence of these intervention sessions. To analyze the efficacy of these programs, a student's t-test should be used to determine if there is a variability between the baseline scores prior to the intervention and the post-test scores. These assessments should be conducted separately for each intervention method. The results should then be compared to the results received for the initial implementation of these programs as a primarily STI prevention program to determine if these methods are also effective for promoting the prevention of teenage pregnancy. To gain an even better understanding of this information, the data could be stratified according to ethnicity to determine if there is a greater effect in a particular subgroup of the study.
Utilization of Epidemiology Principles and Terminology
It is anticipated that the use of either of these two primary prevention programs will help reduce the pregnancy risk of adolescents. Overall, individuals from low income communities are at a higher risk due to low support from family and community members in addition to cultural acceptance. However, this lack of community support can be supplanted by providing these individuals with educational resources. Since there are many risk factors related to adolescent pregnancy, it is beneficial for health care professionals to conduct pilot programs to determine whether evidence-based methods can be used to support the care of adolescents from low socioeconomic backgrounds. As mentioned previously, having an older male partner is a risk factor because this individual may coerce the woman into having intercourse before they are ready, resulting in a lack of proper protection if this occurs. However, the "Seventeen Days" DVD provides viewers with an understanding of potential interactions they may encounter with these individuals, which will allow them to be more prepared for when these situations occur. Therefore, it is reasonable to believe that these evidence-based interventions can be applied to pregnancy prevention as well as STI prevention. After completing these programs, it is expected that knowledge pertaining to pregnancy prevention will increase by at least 25%.
Implications of the Project for the APN Clinical Practice
 The DNP nurse plays an important role in identifying vulnerable members of the population and as a consequence, they have the responsibility of determining how to best treat these patients based on their former knowledge. In order to become more aware of how to resolve these issues, the nurse should be well aware of the current literature and evidence-based studies that discuss the types of problems that adolescents from low socioeconomic backgrounds encounter. Understanding these risk factors are important because it helps nurses determine which individuals can reasonably be targeted for intervention (Edwards, 2009).
In addition to gaining an understanding of these risk factors, it is also important for DNP nurses to utilize evidence-based approaches in the care of their patients. Therefore, it is beneficial to determine which approaches have been proved useful in the past to determine if they could benefit patients in a new situation. The evidence-based practices used in the context of this examination already existed in the literature, but have been used in order to prevent STIs among the economically disadvantaged adolescents. However, the situations that are likely to contribute to an STI are similar to those that will contribute to unintended pregnancy, and it is therefore possible to utilize these methods to suit an additional purpose. It is expected that these programs will be beneficial in increasing the knowledge of study participants.
Overall, it appears that education is the best tool to use in order to protect the health of individuals from economically disadvantaged backgrounds. This health discrepancy accounts for a majority of the disparities that are seen between minorities and individuals that have high socioeconomic status. Therefore, if this education is provided to these adolescents in a comprehensive manner, it is expected that their enhanced understanding of women's health, birth control, and behaviors that put them at risk for unintended pregnancy will help them make the decisions that are best for them. It is possible that continuing these programs over time will create a lasting effect in these populations. Ultimately, as more individuals become aware of preventative measures, the community as a whole will have a greater ability to support their youth, and less sexually transmitted diseases and unintended pregnancies will occur.
Since the proposed intervention programs are cost effective, it is reasonable for them to be used to connect to a large percentage of the population. In situations where one-on-one meetings are not possible, the education program could be supplemented through use of the educational DVD. Furthermore, it is likely that this program will receive a high level of support among women's health workers in local health care institutions, and such a collaboration would be beneficial to ensure the continued promotion of these values. If health care professionals are able to work together, it is likely that this public health initiative will succeed. The more adolescents that are accessed, the better chance that health care providers will have to improve the care provided to these patients for good.
There are several future directions that such a project can take. First, it is possible to refine the information provided in these one-on-one counseling sessions in order to maximize the efficacy of the information given. Second, the DVD could be shown in local classrooms in order to obtain a higher reach. If the program is successful in its mission to increase the knowledge of women's health, then it would be reasonable to pursue the utility of such extensions.
References
Atilola O. (2014). Where Lies the Risk? An Ecological Approach to Understanding Child Mental Health Risk and Vulnerabilities in Sub-Saharan Africa. Psychiatry Journal. Retrieved from http://www.hindawi.com/journals/psychiatry/2014/698348/
Downs J, Murray P, Bruine de Bruin W, Fischoff B. (n.d.). Seventeen Days (formerly What Could You Do?). Retrieved from http://tppevidencereview.aspe.hhs.gov/document.aspx?rid=3&sid=271&mid=1
Edwards LA. (2009). Teen Parents, Curriculum for Pregnant Teens. Journal of Nutrition, Education and Behavior, 41(1): 74.
Shrier LA. (n.d.). Teen Pregnancy Prevention Evidence Review. Retrieved from http://tppevidencereview.aspe.hhs.gov/document.aspx?rid=3&sid=195&mid=1
Stuck with your Research Paper?
Get in touch with one of our experts for instant help!
Messenger
Live chat
Time is precious
don't waste it!
Get instant essay
writing help!
Plagiarism-free
guarantee
Privacy
guarantee
Secure
checkout
Money back
guarantee
Get a Free E-Book ($50 in value)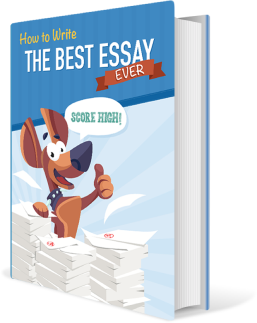 How To Write The Best Essay Ever!