The Heroic Children and Their Role in Mexican Independence, Essay Example
Pages: 4
Words: 1205
Essay
This Essay was written by one of our professional writers.

You are free to use it as an inspiration or a source for your own work.
Mexico has as storied history, which is only reductively detailed in the grand narrative of American history. Due to the tensions that have fomented between the two nations as a result of manifest destiny and America's sense of entitlement that is embedded within this hegemonic ideology, there have been many Mexican heroes who ascended in the fight for Mexican independence and the protection of the Mexican people. No hero in Mexico's history has captured the hearts and minds than the Heroic Children, or more commonly known as Los Ninos Heroes, during the nineteenth century. During the Mexican-American War in 1847, six young male cadets bravely took up arms to fight for Mexican Independence, and they all died honorably fighting defending the honor of Mexico (Herrera-Sobek 205). These cadets were between thirteen and nineteen years old, and they are revered and remembered as defenders of Mexico's national pride. The Los Ninos Heroes Monument has since been erected to honor these six young men at Chapultec Park located in Mexico City. This monument has become a pilgrimmage site where thousands of tourists and Mexican denizens visit annually.
The U.S.-Mexican War was in its waning stages when the infamous Battle of Chapultepec materialized on September 13, 1847. American troops were encroaching on the castle located in Chapultepec, and Mexican General Antonio Lopez de Santa Anna, who headed the Mexican Army, identified that the Mexican forces retained the strategic advantage over their American counterparts due to the fact that they were elevated on Chapultepec Hill. This geographical leverage retained currency, especially since Chapultepec Hill put Mexican forces in a position to safeguard Mexico City to the west from the foreign invaders. The Hill was over two hundred feet higher than the surrounding areas, thereby rendering Mexico City naturally fortified (). Despite occupying such a strategically advantageous geographical locale, the Mexican forces did not have ample resources to adequately defend themselves and the city. In addition to the lack of resources such as gunpowder and weapons, American forces vastly outnumbered the Mexican army in terms of sheer manpower. Various American leaders such as Abraham Lincoln perceived of the U.S.-Mexican War as unjust and called into question the justification proffered in public discourses for invading Mexican territory.
Prior to this conflict, Chapultepec Castle was used for the military training and education of members of the Mexican Army. At the outbreak of this war, there were hundreds of young cadets attending this military academy. General Nicolas Bravo at the time was in charge of the Mexican forces located at Chapultepec Hill. However, when the American forces were clearly defeating the Mexican Army, General Bravo commanded the Mexican cadets to retreat and find safety elsewhere. Six of the teenage cadets, however, refused to abdicate their posts, opting to instead go up against clearly superior armed forces in the American military (Miller 45). Juan de la Barrera, Juan Escutia, Francisco Marquez, Vicente Suarez, Agustin Melgar, and Fernando Montes de Oca all lost their young lives on that fateful September day in an attempt to defend their nation. They all committed suicide by jumping off of the battlements on the castle rather than concede to the American forces. Such honor, sacrifice, and bravery demonstrated by these young men immediately became etched in the history of Mexico, a legacy that endures into the present day. This enduring legacy is discernible in schools, public arenas, and streets that have all been named after these young men. Their faces are all etched on Mexican currency, and public transportation such as train stations are also named after them. Juan Escutia was rumored to have wrapped the Mexican flag around his body prior to leaping to his death, an act that was memorialized at the site of Chapultepec Castle today.
The prominent position these men have occupied in Mexican lore has resulted in the proliferation of various myths that must be deconstructed in order to ascertain the truth. Several American presidents during the twentieth century including Harry Truman and Bill Clinton visited the famous monument in order to pay their respect for the slain Mexican cadets and convey to the American people and the rest of the world that brave men do not belong to just one nation. This gesture was perceived as an apology on behalf of the United States for centuries of antagonism and misunderstanding between the two nations. Revisionists scholars argue, however, that Truman's noble gesture was wasted on a fictitious story about the young cadets fabricated for propagandistic purposes. Another narrative proffered by revisionists is that the cadets were intoxicated or under the influence of drugs when they decided to jump to their deaths. It is ironic that these negative perceptions of the events that took place germinated in Mexico rather than by foreign scholars studying the war. The Mexican general in 1997 underscored such an unfortunate reality during a lecture he delivered at a seminar on Mexican culture that was sponsored by a museum located in Guadelajara. He stated that the smear campaigns spearheaded by revisionist scholars who were greedy and money-hungry as well as politicians in the Mexican government who embraced appeasement in the aftermath of the war and sought rapproachment with the U.S. for commercial purposes. Such a blaring example of a lack of patriotism evinced by these scholars and politicians within Mexico manifested because of the lack of a sense of Mexican identity within the elite circles in Mexico. Such a public demonstration of anti-republicanism continues to be decried by members of the Mexican army. Conversely, an enhanced sense of Mexican identity and patriotism in believers of this event is animated by the ideal of equality that undergirded the French Revolution. The Military College was founded in 1823 where the cadets were accepted based on their talent and merit rather than their membership in the aristocracy. As such, the military academy was created on the ideals that were diametrically in opposition to status favoritism. The six heroic cadets were thus imbued with a sense of patriotism and a meritocratic ethos.
The embellished myth that the six heroic cadets never existed can be countered by the notion that there is a lot of information about them. Such a large corpus of genealogical and historical information effectively eradicates the notion that the gestures made by American presidents during the twentieth century visited the lauded monument erected in the honor of the six cadets was carried out under false pretenses. The Heroic Children emerged as a symbol of Mexican honor and instilled in the Mexican people a sense of identity during a tumultuous epoch in Mexican history during the nineteenth century. Their enduring legacy retains symbolic currency, which is reified by the thousands of visitors both from Mexico and from counties all around the world who visit the monument built at the site of the battle. Revisionists continue to try and rewrite the grand narrative within Mexico's history driven by the desire for appeasement with the United States out of commercial interests. As a result, such counter narratives must be read with a grain of salt.
Works Cited
Herrera-Sobek, Maria. Celebrating Latino Folklore: An Encyclopedia of Cultural Traditions. Santa Barbara: ABC-CLIO, 2012. Print.
Mansfield, Edward Deering. The Mexican War (10 ed.). New York: A.S. Barnes & Co, 1849. Print.
Miller, Robert Ryal.  Mexico: A History. Oklahoma: University of Oklahoma Press, 1988. Print.
Trueba, Enrique T. and Lilia Bartolome. Immigrant Voices: In Search of Educational Equity. New York: Roman & Littlefield Publishers, Inc, 2000. Print.
West, Marvin. "Child heroes and Mexico myths." Mexconnect. 1 Dec. 2009. Web. 25 Nov. 2015. http://www.mexconnect.com/articles/3553-child-heroes-and-mexico-myths
Time is precious
don't waste it!
Get instant essay
writing help!
Plagiarism-free
guarantee
Privacy
guarantee
Secure
checkout
Money back
guarantee
Get a Free E-Book ($50 in value)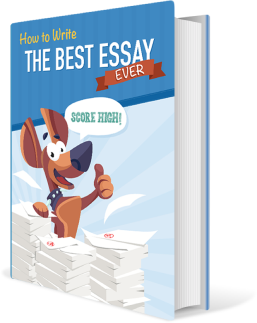 How To Write The Best Essay Ever!