Home
/
Research Paper
/
The Impact of Hybrid Festivals on Audience Participation, Research Paper Example
The Impact of Hybrid Festivals on Audience Participation, Research Paper Example
This Research Paper was written by one of our professional writers.

You are free to use it as an inspiration or a source for your own work.
Cultural festivals serve as platforms for people to congregate, interact and share traditions. People participate in events to gain memorable experiences by engaging in events they like (Fragkogiani, 2018, p.37). As per the theory of cultural festivals and interaction, cultural festivals promote understanding among people enabling them to appreciate diverse cultural practices. Cultural-inclusive events enhance interactions among people to establish long-term relationships that promote understanding and social cohesion. Events enhance people's experiences when organisers plan activities that promote satisfaction by meeting expectations (Biaett and Richards, 2020, p.277). With the appropriate approach when organising cultural events, organisers create an atmosphere that enhances interactions among people. Dominant characteristics of cultural events are that they are marked by traditional activities involving foods, music, and foods that indicate historical values and beliefs communities used to embrace. Cultural events emphasise issues with historical significance to people, which motivates them to attend. People attend events for different reasons, such as socialisation and family togetherness (Nicholson and Pearce, 2001, p.). Events facilitate social interactions enabling people to escape from routine activities. The network society has expanded globally due to the internet and digital innovations that have accelerated social transformations (Castells, 2010). Cultural festivals also serve as opportunities for people to connect with their cultural heritages even if their residing places are far from their ethnic communities. People attend festival events due to the desire to meet their motives influenced by cultural conditioning and perceptions (Crompton and McKay,1997, p.425). Thus, cultural festivals foster unity and mutual respect among people by allowing them to celebrate unique practices.
Audience engagement is based on people's psychological experiences that stimulate loyalty and attentiveness when interacting with media. Audiences engage with media content and brands by investing time and emotions (Broersma, 2019, p.1). The theory of audience engagement posits that audiences consume media irrespective of their locations and undertakings through active participation and emotional connection. Enhanced audience engagement contributes to successful cultural events that promote memorable experiences among people. Culture shapes audience engagement by influencing how people perceive and respond to media with cultural significance to them. People connect to interactive media to enhance their engagement with relatable characters or events (Kharouf et al., 2020, p.2). For instance, cultural values influence the media people to find engaging by perceiving it as educative or entertaining. People from diverse cultures are likely to engage with media differently due to different perceptions based on values. Cultural differences impact how people engage with media, as some may express open emotions while others might not indicate maturity and self-control. People understand and appreciate events that provide immersive experiences despite how cultural differences impact audience engagement. This implies perception is an integral factor influencing how people understand and engage with cultural events. Cognitive appraisal of events enhances audience engagement to achieve enjoyable and meaningful experiences (Yang and Cen, 2011, p.26). Event organisers who involve audiences' views when planning activities ensure their implementation meets their interests and preferences. Therefore, there is maximum audience engagement in cultural events when organisers research people's cultural values and beliefs to tailor content that meets cultural expectations.
Hybrid festivals rose during the pandemic due to government restrictions on gatherings and public events. COVID-19 led to strict lockdown, but the digital transformation was a solution to disruptions that led to restrictions on physical distancing (Estanyol, 2022, p.648). Per the theme of hybrid festivals and the pandemic, COVID-19 impacted how people organised and conducted cultural festivals by compelling them to adapt to new circumstances different from in-person events. Covid-19 disrupted the global cultural sector, compelling people to find new ways to conduct things and earn a living ("Covid-19 Research Project," n.d.). People conducted traditional in-person events before the pandemic as there was no fear of infections and deaths. Traditional in-person events became hybrid in response to the pandemic's adverse effects. For instance, in-person events shifted to online events conducted through virtual platforms. Hybrid events facilitate online and physical interactions by enabling people to embrace practices that shape communities (Simons, 2019, p.145). Hybrid events enhance social interactions among people to appreciate culture through flexible virtual viewing. Virtual platforms during the pandemic enhanced interactive experiences by allowing people to participate in live-streamed events at home (Thomasson, 2022, p.230). Other hybrid events combined virtual and in-person gatherings while adhering to government restrictions on social-distance gatherings. COVID-19 led to a need for organisers to become innovative and conduct festivals through arrangements that honoured cultural significance and government restrictions (Esfahani and Abbasirad, 2021, p.26). Through hybrid events, people accessed opportunities to honour cultural heritage beyond traditional practices making them celebrated by wider audiences that promoted cross-cultural exchange globally.
Hybrid events were successful during the COVID-19 period implying they are likely to succeed in the post-pandemic period, irrespective of government interventions toward normalcy. Based on the theory of hybrid cultural festivals during the post-pandemic period, entertainment and cultural trends after the pandemic will influence how people conduct and organise cultural events. The pandemic spurred innovation to contribute to positive cultural engagement by allowing people to celebrate cultures through virtual platforms (Price, 2021). People leveraged opportunities to celebrate cultures during the pandemic despite government restrictions on social interactions and gatherings. For instance, online content platforms enhanced cultural content streaming due to people's desire to celebrate culture (Davies, 2021, p.2). Online platforms offered convenient benefits, unlike traditional cultural festivals conducted through in-person attendance. The surge in cultural engagement during the pandemic is unlikely to decrease as hybrid cultural festivals conducted through online platforms were based on convenience. During the pandemic, consumers were willing to pay for exciting experiences leading to enhanced service delivery (Shipman and Vogel, 2022, p.2). People are likely to replicate similar innovativeness witnessed during the pandemic in the post-pandemic period to enhance cultural engagement and digital experiences. Hybrid festivals will incorporate digital elements, resulting in increased online concerts and virtual exhibitions after the pandemic to enhance participation based on comfort. Hybrid festivals during the post-pandemic period will likely combine in-person and digital experiences to enhance online and offline engagement. As a result, people will attend digital and in-person events during the post-pandemic period to celebrate cultural traditions and heritage.
References
Biaett, V. and Richards, G., 2020. Event experiences: Measurement and meaning. Journal of Policy Research in Tourism, Leisure and Events, 12(3), pp.277-292. https://doi.org/10.1080/19407963.2020.1820146
Broersma, M., 2019. Audience Engagement. In The International Encyclopedia of Journalism Studies (eds T.P. Vos, F. Hanusch, D. Dimitrakopoulou, M. Geertsema-Sligh, and A. Sehl). https://doi.org/10.1002/9781118841570.iejs0060
Castells, M., 2010. The rise of the network society (2nd ed.). Chichester: John Wiley and Sons Ltd. DOI: http://dx.doi.org/10.3727/152599515X14465748774001
"Covid-19 Research Project." (n.d.). Centre for Cultural Value, available at: https://www.culturalvalue.org.uk/the-team/covid-19-research-project/ (Accessed 31 March 2022).
Crompton, J.L. and McKay, S.L., 1997. Motives of visitors attending festival events. Annals of tourism research, 24(2), pp.425-439. PII: SOlSO-7383(96)0008
Davies, K., 2021. Festivals post-COVID-19. Leisure Sciences, 43(1-2), pp.184-189. DOI: 10.1080/01490400.2020.1774000
Esfahani ?. and Abbasirad K., 2021. Managing user engagement in Virtual event platforms, ISPIM Connects Valencia – Reconnect, Rediscover, Reimagine, on 30 November to 2 December 2021. Event Proceedings: LUT Scientific and Expertise Publications, ISBN 978-952-335-691-7
Estanyol, E., 2022. Traditional festivals and COVID-19: Event management and digitalisation in times of physical distancing. Event Management, Vol. 26, pp. 647–659, DOI: https://doi.org/10.3727/152599521X16288665119305
Fragkogianni, M., 2018. Formulating event loyalty in tourism: Lessons from the world travel market. Event Management, 22(1), pp.37-47. DOI: https://doi.org/10.3727/152599517X15111988553973
Kharouf, H., Biscaia, R., Garcia-Perez, A. and Hickman, E., 2020. Understanding online event experience: The importance of communication, engagement, and interaction. Journal of Business Research, 121, pp.1-12. https://doi.org/10.1016/j.jbusres.2019.12.037
Nicholson, R., and Pearce, D.  G., 2001. Why do people attend events: A comparative analysis of visitor motivations at four South Island events. Journal of Travel Research, 39: 449–460.
Price, R.., 2021. Evaluating audience engagement post-pandemic." Digital Content Next, 8 December, available at: https://digitalcontentnext.org/blog/2021/12/08/evaluating-audience-engagement-post-pandemic/ (Accessed 20 April 2022).
Shipman, A. and Vogel, A., 2022. Streaming the festival: what is lost when cultural events go online. Review of Social Economy, pp.1-21. DOI: 10.1080/00346764.2022.2099006
Simons, I., 2019. Events and online interaction: The construction of hybrid event communities. Leisure Studies, 38(2), pp.145-159. DOI: 10.1080/02614367.2018.1553994
Thomasson, S., 2022. Festivals in the Pandemic. Contemporary Theatre Review, 32(3-4), pp.227-234. DOI: 10.1080/10486801.2022.2120278
Yang, J., Gu, Y. and Cen, J., 2011, February. Festival tourists' emotion, perceived value, and behavioural intentions: A test of the moderating effect of festivalscape. In Journal of Convention & Event Tourism (Vol. 12, No. 1, pp. 25-44). Taylor & Francis Group. https://doi.org/10.1080/15470148.2010.551292
Stuck with your Research Paper?
Get in touch with one of our experts for instant help!
Messenger
Live chat
Time is precious
don't waste it!
Get instant essay
writing help!
Plagiarism-free
guarantee
Privacy
guarantee
Secure
checkout
Money back
guarantee
Get a Free E-Book ($50 in value)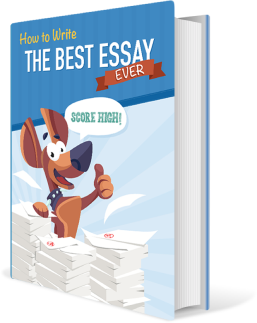 How To Write The Best Essay Ever!