The Inevitability of Death in Martin Eden, Research Paper Example
This Research Paper was written by one of our professional writers.

You are free to use it as an inspiration or a source for your own work.
Many events can cause strain on a person's life. All of the events in Martin Eden's life broke him, took from him the life that he had imagined, and left him to die a death that only a person without faith can die. Jack London, through the character of Martin Eden, shows how one can lose his faith in humanity and how he is doomed to die while pursuing his individual passions, his love for Ruth, and his ambition to be an educated and wealthy upper-class citizen.
Martin Eden had a love for writing in order to show beauty, love, and nature to the world. But, he also loved the money that came along with becoming a famous writer. The money was his downfall. He captured the idea of money and the American dream in his head and, from there, he was doomed. He had a passion for writing and did all he could in order to achieve his dreams. While pursuing these passions, Eden could not understand why other things were being printed and his were not. He felt the immediate failure when he realized that these printings had "no color, no light, and no life" (An Analysis of the Inevitability of the Death of Martin Eden, 7). He wanted his dreams to come true and wanted the fame and money, and even though he eventually succeeded, this ultimately led him to his death.
Love can be a very difficult thing, something that pulls and pushes a person in a million different directions. Love is ruthless and engaging. In Martin Eden, Ruth is described as "a spirit, a divinity, a goddess; such sublimated beauty was not of the earth" (London, 35). It is one of those things that need work and a significant amount of communication as well as support. Unfortunately, this is when Martin Eden becomes frustrated with his love for Ruth. She was not one that approved of his struggle to become a writer and she ends up telling him that he needs to get a real, regularly paid job. She later breaks off their engagement because of a rumor, but tries to get him back once she realizes that he is rich and famous. This shows superficial love; a love that is based on money and status rather than a love that is based on support, communication, and feelings of the heart. Due to the impact that Ruth made on Eden, he lost faith in love. He did not want to love and could not bring himself to do so even when he had someone willing to die for him. According to ("An Analysis of the Inevitability of the Death of Martin Eden"), Martin Eden considered love to be pure, sane, and beautiful and believed that nothing in the world could compare to love. He felt all of this because of his love for Ruth and all she did was abandon him during his time of need. However, things changed when he finally had money, when he was finally famous. He found that more people in the world were more superficial than they were anything else.
Martin Eden's ambition to be an educated and wealthy upper-class citizen was deep inside him; however, this was an inevitable part of his death as well. He became frustrated with both the upper-class and the lower-class citizens (London). He hated their attitudes. Before he was famous and had money, the upper-class citizens did nothing but look down upon him, they treated him like dirt, and even after he achieves success, he feels as if he is still not accepted as a member of the elite ("An Analysis of the Inevitability of the Death of Martin Eden"). Eden wanted the superb success just as the many individuals he encountered. However, he did not realize just how superficial these individuals and this success would actually be once he attained that success. Eden is just as frustrated by the lower class as he is the upper class. He realizes that everyone is the same. His brother-in-law, who once claimed that he was the black sheep of the family, came and expresses his pride in him after he becomes famous and wants to borrow money from him. The schoolmaster, who had dismissed him from school in the first place, treats him as if he is a king once he is rich and famous ("An Analysis of the Inevitability of the Death of Martin Eden"). Unfortunately for Eden, after he has achieved success, he cannot go back to his former class because he is no longer accepted there either. Toward the end of the story, Eden realizes that much of everything in the world is built upon hypocrisy. Christopher Gair, in his article "A trade, like anything else": 'Martin Eden' and the literary marketplace," states:
Once Martin becomes famous, interest is focused not only on his work, but also on his personality. Magazine and newspaper editors send reporters to interview the author and uncover "facts" about his background. Martin's life becomes another text to be marketed alongside his other works, and journalists recreate his past in an ironic reversal of the split which Martin himself earlier made in his division between the "real" Ruth and his idealized vision of her (251).
In conclusion, it is difficult for any person to find his or her way in this deceitful world. Martin Eden dreamt of love, success, and appreciation. However, no matter how hard he worked, he realized that none of this was actually real. It was after he achieved his goal that he realized that the world is made up of hypocrites and individuals that only love you when you have more to offer them. His death was inevitable. However, he learned a very valuable lesson just as many can learn from: love because you want it, achieve your dreams because you believe in them, and never let those around you dictate who you really are. Running into the embrace of the sea for an eternal rest, he left behind his success, his failure, his disappointment, his satisfaction, and all the conflicts confronting him.
Works Cited
An Analysis of the Inevitability of the Death of Martin Eden. (n.d.). Web. 1 May 2012.
Gair, Christopher. "A Trade, Like Anything Else": 'Martin Eden' and the Literary Marketplace." Essays in Literature 19.2 (1992): 246-256. Print.
London, Jack. Martin Eden. United States: Penguin Books, 1993. Print.
Stuck with your Research Paper?
Get in touch with one of our experts for instant help!
Messenger
Live chat
Time is precious
don't waste it!
Get instant essay
writing help!
Plagiarism-free
guarantee
Privacy
guarantee
Secure
checkout
Money back
guarantee
Get a Free E-Book ($50 in value)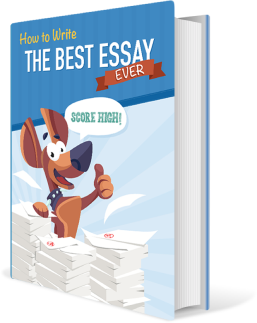 How To Write The Best Essay Ever!