The Inevitability of Paternalism in Government, Essay Example
Pages: 8
Words: 2258
Essay
This Essay was written by one of our professional writers.

You are free to use it as an inspiration or a source for your own work.
Introduction
It is an interesting irony that governments, ranging in form from the despotic to the republican, are invariably subject to the criticism of paternalism. In cases of the former, the emphasis is typically direct and pronounced, as absolute authority is naturally perceived as dictating the lives and conduct of the people, and the despot exercises control based on assumptions of what is in the best interest of the society. The republican and/or democratic government, however, is also often seen as maintaining policies which transcend the authority granted by the people and direct behavior inappropriately, through ostensible ambitions to secure a common good. Debate of the issue, moreover, is timeless, and this concern with paternalism is as evident today as it has been in ancient nations, just as philosophers historically struggle to defend or abominate its presence. Such investigation is of great value, if only in keeping alive vital interest in the processes of government, yet it also is to a large extent academic, and only academic. As the following will explore, the history of nations and the disputes of philosophers combine to support that, as nations are typically complex structures created by individuals in need of a collective good, their governments will to some degree consistently exercise paternalism because such structures inevitably encourage it.
The nature of paternalism is such that no single definition clarifies its meaning. More exactly, paternalism encompasses multiple, and often seemingly contradictory, elements. In general terms, however, and in regard to the subject at hand, paternalism may be reasonably defined as actions and/or policies by and from the state which both restrict an individual's autonomy and are presented as going to their best interests (Coons, Weber 28). It exists when a government overtly seeks to interfere in modes of behavior within the state, or create laws based on that government's belief in what serves the good of the individual and the society as a whole.
In terms of examples of paternalistic governments, the difficulty arises, not in isolating such cases, but in identifying those wherein paternalism is not evident. In plain terms, the history of civilization is a history of paternalism, certainly dating to the Roman Empire and the dynasties of the East, and such a patten greatly supports the inevitability of it. Ancient governments were typically established through expressions of power, which in turn was exercised in arbitrary ways based upon paternalistic convictions as to the leader's or government's right to so rule. For example, Roman law decreed that a former slave had the duties of a son toward their former master, as the relationship was perceived by the government as familial, rather than commercial (Veyne 89). With increased authority, and the existence of an ostensibly republican senate notwithstanding, paternalism was essentially embedded within Roman rule. Then, and importantly, as Rome rule dominated Western culture for centuries, it becomes evident that the various populations accepted and/or desired paternalism to some extent. Surviving journals of citizens from the drawn-out centuries of barbarian conquest indicate how inextricably the people felt bound to the government, in that a kind of disbelief in its downfall actually abetted that downfall (Power 15). In a very real sense, the Roman paternalism took on the meaning of the government and the culture itself, clearly reinforcing a public reliance upon it.
Aspects of faith also play a crucial role in historic cases of paternalism, as in the rule of Charlemagne, whose paternalism is in fact typically venerated as an example of brilliantly effective – and protective – government. More exactly, Charlemagne's "benevolent despotism" was embraced by cultures long suffering under brutal and shifting Merovingian tyrannies, and his paternalistic policies were inextricably linked to commercial and legislative policies serving the Frankish society. Intently administrative, Charlemagne brought cohesion to the people, overseeing everything from farm output to processes of worship, as his rule was supported by a nearly spiritual perception of him as emperor and savior. Moreover, his paternalism was literal, as he employed his sons to tour the lands, oversee nobles, and enforce loyalty (Claster 123). As noted, examples of historical paternalism are virtually inestimable. Such a consistency must then reveal that societies largely deem paternalism as a necessary extension of governmental authority, and often as the justification for that authority.
Philosophical Views and Debate
The question then arises: why? How is it that paternalism, seemingly so antithetical to the desires of a people, should be so omnipresent in government? If earlier nations were subject to rule in place through force and consequently marked by that rule's determination to dictate all behavior, it would seem that more modern societies, reflecting adherence to democratic principles, would all the more virulently resist any manifestation of paternalism. To some extent, this is in fact the case. Certainly, the ongoing controversies in the United States regarding substance abuse, "sin taxes" on cigarettes, and gay marriage strongly point to conflict over perceived paternalistic laws, or those exceeding the government's authority. The answer to the question, however, lies in how some form of paternalism is in fact generated by the nature of a society itself, in that the society essentially encourages its presence.
This active encouragement of paternalism, going to its inevitability, may be seen in examining differing philosophical approaches to the subject. Rousseau himself, the perceived father of the enlightenment, embodies the difficulty inherent in simultaneously upholding the value of the autonomous individual and maintaining the ideal, or at least functional, society. In theory, Rousseau's social contract is a wonder of reason; it elegantly moves from comprehending the rights of the individual to the need for a collective presence which will ensure that the individual's essential freedom will remain unchecked, chiefly because such a collective must prevent any unjust usurpation of the rights of all. In such a context, paternalism is not enabled because there is a consistent awareness and effort on the part of all to ensure individual autonomy. Nonetheless, there are problems here, and primarily due to Rousseau's own definition of personal autonomy. He does not perceive it as freedom, exactly, but as a freedom governed by the individual's moral sense (Lively, Reeve 134). This is very much a "catch 22," for Rousseau then admits to an actual need for authority to be paternalistic. He reviles it in principle, yet he has little faith in "natural" man's inclinations to act correctly. In plain terms and for Rousseau, self-choice must be curbed if that greater good is to be attained (Ibid 135), and Rousseau, advocate of the free will as he is, then supports that governmental paternalism is both legitimate and inevitable.
The duality in Rousseau may be seen as well in John Stuart Mill's thinking. There is in a fact a sense that these philosophers, among others, are intently seeking a means of denying paternalism, yet are nonetheless compelled to validate its existence. Mill exerts considerable effort to substantiate ideas of social liberty, or to strike a balance, as with Rousseau, between the collective and the individual good. He carefully dissects public opinion, religion, and education in his agenda to note their varying influences on the human mind within the society, and as critical components going to the formation of that society. Mill is moreover optimistic, holding that individuals are enabled to better themselves, and to that end his admiration for education is boundless: "There is not one natural inclination which it is not strong enough to coerce, and, if needful, to destroy by disuse" (Mill). Along these lines, he seeks to limit the influence of religion through isolating its presence within the society, and the ultimate goal is to offer a template by which the individual may evolve to their greatest potential and be, ideally, self-governing.
Nonetheless, Mill comes up against the same obstacle facing Rousseau; namely, his idealized individual is precisely that: idealized. There are individuals and societies which are inherently lacking in the virtues necessary for self-governing, so he turns to qualification agents. The conquests of the ancient Greeks, Mill believes, which most certainly demonstrate direct paternalism, are valid because the culture of Athens would be beneficial to the conquered. He further and blatantly supports that most extreme form of paternalism, despotism, when societies are savage and require elevation from a superior authority (Claeys 96). There is in this the genial expectation that such societies, properly and completely ruled, will evolve to no longer require the fiercely paternal rule, but the primary point remains that Mill's inherent philosophy supports that mankind often requires instruction in regard to morality and behavior.
Then, and importantly, Mill also argues a point which may unintentionally contradict his own optimistic leanings, in that the sheer presence of authority has an incalculable impact: "Authority is the evidence on which the mass of mankind believe everything" (Mill). It is necessary to note here that the rightness of the authority or the reliance upon it is irrelevant; what matters is that people and societies are consistently and greatly swayed by the force itself. It follows, then, that validity is attached to such authority. More exactly, if people are inclined to obey authority, they are then inclined to give further credence to it, as a means of supporting the obedience. This trajectory in place, paternalism as both enacted and accepted cannot be long in following. John Locke addresses this, to an extent, certainly in regard to his emphasis on separation of powers as facilitating a balanced state and reducing any opportunity for one branch of government to exert undue – and paternalistic – influence. Locke's attacks on patriarchalism reflect his deep antipathy to paternalism, in that he views the former as a governmental, and subsequently inappropriate, expression of the latter in its true sense of being an exercise of parental authority. At the same time, Locke acknowledges the parental duty to interfere when the child is irresponsible, as he goes so far as to compare the exercise of just state authority with the power of a benevolent father (Simmons 218). These philosophers, then, and despite efforts to the contrary, all reinforce the presence of paternalism in government, and generally as a necessary force to regulate the individual and common good. As each acknowledges that man is an inherently flawed being, each acknowledges that states are in a sense obligated to encourage moral development in men and women.
Moreover, it is important to recognize that paternalism may take forms which seem defy the concept itself. A government may, for example, issue restrictions on travel to other nations because such travel exposes the people to unwanted interference from those nations. Such a government, hypothetically non-paternalistic, is then enacting policy to secure the people from paternalistic elements elsewhere, even as the policy inherently reflects an overt action in place to determine and preserve the people's best interests (Coons, Weber 9). This in turn reveals how inextricably paternalism itself is infused within government. In a very real sense, socueties relegate to government some measure of authority over matters of social behavior because there can be no real distinction between how a society is governed and how it functions in all arenas. Laws do not exist only to reflect actual needs and policies; they intrinsically reflect the ethos and character of the culture and, importantly, define and maintain ideas as to what is "right." This being the reality, the question is not whether government is justified in paternalism, but rather how any government may exist without exerting some form of it.
There is then, moreover, the irrelevance of paternalism as a presence or force which may or may not be "allowed." It is a practice embedded in governmental formation and exercise, grudgingly but definitively acknowldged by philosophers as necessary, and typically accepted by the societies establishing the norms behind the laws. Curtailing or promoting it then becomes a process equally bound with culture and government, in that whatever social ideology is currently exerting the greatest influence over the society will be reflected in changes to the laws.
Conclusion
The issue of paternalism remains a great concern internationally, and this is valid; the nation that fails to examine its own conduct is the nation in danger of ignoring the needs of the people. Nonetheless, there remains the fact that governments have invariably practiced paternalism historically, as even the democratic nation of the U.S. today is subject to the charge. Philosophy seeks to identify it as either unnecessary or an evil, yet fails to do so because the great minds of Rousseau, Mill, and Locke uniformly conclude that individuals are, their natural rights notwithstanding, not innately drawn to good. Linked to this is the critical reality that the formation of any government must to some degree express paternalism, because law itself is not removed from the ideologies and customs going to social behavior. Ultimately, the history of states and the thinking of philosophers combine to support that, as nations are complex structures composed of individuals requiring a collective good, their governments will to some degree invariably exercise paternalism because such structures inevitably encourage it.
Works Cited
Claeys, G. Mill and Paternalism. New York: Cambridge University Press, 2013. Print.
Claster, J. N. The Medieval Experience, 300-1400. New York: NYU Press, 1982. Print.
Coons, C., & Weber, M. Paternalism: Theory and Practice. New York: Cambridge University Press, 2013. Print.
Lively, J., & Reeve, A. Modern Political Theory from Hobbes to Marx: Key Debates. New York: Psychology Press, 1989. Print.
Mill, J. S. "The Utility of Religion." Classical Utilitarianism Web Site, 2002. Web. 23 Nov. 2013. <http://www.laits.utexas.edu/poltheory/mill/three/index.html>
Power, E. Medieval People. New York: Harper & Row, 1963. Print.
Simmons, A. J. The Lockean Theory of Rights. Princeton: Princeton University Press, 1992. Print.
Veyne, P. The Roman Empire. Boston: Harvard University Press, 1997. Print.
Time is precious
don't waste it!
Get instant essay
writing help!
Plagiarism-free
guarantee
Privacy
guarantee
Secure
checkout
Money back
guarantee
Get a Free E-Book ($50 in value)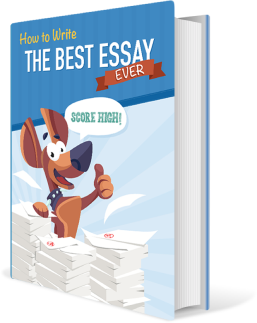 How To Write The Best Essay Ever!