The Influence of Situational Factors, Quiz Example
Pages: 5
Words: 1442
Quiz
This Quiz was written by one of our professional writers.

You are free to use it as an inspiration or a source for your own work.
Fundamental attribution error is the tendency to underestimate the influence of situational factors and to overestimate the influence of personal factors in evaluating someone else's behavior.
Which of the following statements best describes the self-fulfilling prophecy?
It is the tendency to create or find in another situation or individual that which one expects to find.
Which of the following statements is NOT true with regard to stereotypes?
Stereotypes sharpen individual differences between people.
__________ occurs when individuals express positive feelings upon encountering others who exhibit values similar to their own
Value congruence
The high-Machiavellian personality will __________.
All the above
In Hofstede's national culture framework, __________ reflects the degree to which people are likely to prefer structured versus unstructured organizational situations.
Uncertainty avoidance
Which one of the following statements about managing workforce diversity is NOT accurate?
A diverse workforce need not be aligned with the needs and expectations of a diverse customer and supplier base.
Which of the following statements about goal setting is incorrect?
Less difficult goals are more likely to lead to higher performance than are more difficult goals.
Which of the following statements about the relationship between satisfaction and performance is NOT correct?
Managers should consider satisfaction and performance to be two completely independent work results.
According to expectancy theory, motivation will suffer when
A, B, and C
Which statement about acquired needs theory is correct?
All the above
Which of the following needs did Maslow describe as higher-order needs?
Self-actualization and esteem
In Maslow's needs hierarchy, Self-actualization needs refer to the needs to fulfill oneself as well as to grow and use abilities to the fullest and most creative extent.
Which of the following is an incorrect statement regarding the effects of status on interpersonal communication?
Given the authority of their positions, managers may be inclined to do a lot of listening but not much telling.
Which of the following is NOT a guideline for effective active listening?
Listen for feelings –– try to identify how the source feels about things.
In a(n) __A and B, members are encouraged to work together in ways that meet higher order human needs.
Passive/defensive culture
Aggressive/defensive culture.
Which of the following statements about the management of organizational culture is correct?
All of the above statements are correct.
Group or team cohesiveness tends to be high when all of the following conditions are present EXCEPT:
When members work on independent tasks.
__________ occurs when one's personal values and needs come into conflict with role expectations.
Person-role conflict.
Groups and work teams sometimes experience problems that are caused by difficulties in defining and managing the __________ of the members.
Roles
When groupthink occurs in highly cohesive groups, poor decisions may result from the members' tendencies to do all of the following EXCEPT:
Seeking to avoid unpleasant circumstances.
Potential advantages of group decision making include all of the following EXCEPT:
Group decision making promotes decisions favored by a small but powerful coalition.
Which of the following statements does NOT accurately describe the forming stage of group development?
Members are interested in defining group rules.
__________ may be used when issues are more important to others than to yourself or when you want to build "credits" for use in later disagreements.
Accommodation
A manager should be sensitive to the influence of the __________ on future conflict episodes
Felt conflict.
__________ involves leader-follower exchanges necessary for achieving routine performance agreed upon between leaders and followers.
Transactional leadership.
__________ make(s) a leader's influence either unnecessary or redundant in that they replace a leader's influence.
Substitutes for leadership
According to Hersey and Blanchard, a telling style of leadership is best for __________.
High follower readiness
Len and John are managers. Len spends a lot of time scheduling work to be done and providing guidance on its accomplishment. John takes great care to listen to his subordinates' concerns and act friendly toward them. In the terminology of House's path-goal theory, Len is acting as a(n) __________ leader, while John is acting as a(n) __________ leader.
Directive … supportive
Suppose that the following features characterize the leadership situation in a specific work team: (a) The skills required in each team member's job, the order in which tasks are to be performed, and the interdependencies among the various jobs are all clearly defined. (b) The supervisor frequently criticizes team members and readily punishes them because he has the power to do so. (c) Because the supervisor is punitive, the team members try to undermine his authority and sabotage his leadership. Which leadership style likely would be most effective in this situation?
Task-motivated
Through a __________ change strategy, a change agent acts unilaterally to "command" change through the formal authority of his or her position, to induce change via an offer of special rewards, or to bring about change via threats of punishment.
Force-coercion
Think of an unethical behavior that is occurring or has occurred in an organization with which you are familiar. Specifically describe how you could use all four operant conditioning principles of Reinforcement Theory (positive reinforcement, negative reinforcement, punishment, extinction) to shift the emphasis among the firm's employees toward ethical behavior and away from unethical behavior.
The workers in Blue company have arranged to for a strike so that their can have an increment in salary. The management has known about this before the day of the strike through a group of workers who have decided not to join the others in the strike but negotiate with the management. The management applies positive reinforcement by increasing the salaries of those workers who decided not to strike.
This action will act like a negative reinforcement the workers planning to strike because they will realize that striking is not the solution to salary hike. They will therefore avoid strikes in the future and negotiate instead.
The management might also decide to use punishment reinforcement on the workers who strike and this could be by demoting them, charging fines or denying them one day's pay (the day they strike).
Then there is the extinction reformation which can be applied by enforcing new rules that are against strikes. This would ensure that no one breaks the rules in future.
Mike's Auto Repair Mike has been the owner and manager of a small auto repair shop for six years. The auto shop has a steady and loyal clientele who appreciate the fact that they receive quick, reliable service at a fair price. Mike employs seven mechanics and two office workers. Ron and Dave are the two oldest mechanics, and they are the easiest to supervise. When Mike assigns them work (mostly high-precision, specialist jobs) they do it very fast and hardly ever make a mistake. Jack and Eric are also skilled mechanics. Jack specializes in repairing motorcycles, and Eric is a whiz at troubleshooting engine problems. Three younger workers do the jobs that call for lower-level skills, under Mike's more careful guidance. Kirk has a degree in Industrial Arts, but he couldn't get a job in his specialty without moving to another city, and he seems to have resigned himself to auto repair work. LaMont enjoys working on sports cars and is getting to be quite expert at operating the electronic diagnostic machines. Sue does general mechanical work and does it well. Mike plans the work schedule each day and assigns the mechanics to work on particular cars. Most of the work is done by individual mechanics, but occasionally a job requires two mechanics to work together. Mike does not spend much time actually directing or supervising the repair work. Instead, he spends much of his time working alongside his mechanics to repair cars. He leaves people alone unless they are having a problem, and he gets involved only if they need technical advice. He almost never tells someone to do something in a directive way. Instead, he suggests various ways to deal with a problem, or he show when how he would have handled it. This style of leadership suits his easy-going personality. Mike encourages his employees to participate in making decisions such as what new equipment to purchase or how to improve quality. They know that Mike is sincere in asking for their opinions and is not just doing it as a manipulative strategy to minimize their opposition to decisions that have already been made. Mike's fairness and openness have earned him the continuing respect and trust of his employees. 1. Describe Mike's leadership style and evaluate whether it is appropriate for the leadership situation (use Hersey and Blanchard's Situational Leadership theory to formulate your response).
Mike uses the follower development style to lead his employees. This is evident by the way he lets Ron and Dave assigns them specialist work and admits that they are the easiest to supervise since they are the oldest mechanics. He then recognizes skill and this is seen in how he assigns Jack and Eric to their areas of expertise.
Organizational Behavior is just common sense and has little relevance for managers today. Discuss this statement using a specific example to support your answer.
Time is precious
don't waste it!
Get instant essay
writing help!
Plagiarism-free
guarantee
Privacy
guarantee
Secure
checkout
Money back
guarantee
Get a Free E-Book ($50 in value)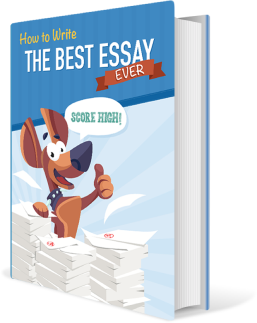 How To Write The Best Essay Ever!