The Lament for a Son, Essay Example
Pages: 3
Words: 949
Essay
This Essay was written by one of our professional writers.

You are free to use it as an inspiration or a source for your own work.
After reading the Lament For a Son, the Woterstorff's reflections entails a chronicle of a long journey that takes Nicholas Wolterstorff through a valley of grief that is characterized by a loss of his son of 25 years through an accident that occurred after a mountain climbing episode. The journey started at a point that Nicholas Wolterstorff learned the truth about the death of his son. Nicholas Wolterstorff went on with the grieving process upto a resignation stage that took about one year. Nicholas Wolterstorff was a theologian and therefore all the questions that arose were integrated in his belief in God. Nicholas Wolterstorff believed that God was in control of all sorrows together with the pain that he encountered due to the loss of his son (Wolterstorff, 1987).  Nicholas Wolterstorff is however able to find joy after the loss of his son as he attempts to understand the sufferings that Jesus Christ encountered. He also appreciates the fact that, having been made in the image of God, he can also undergo the same tribulations as were passed by Jesus and this is a great source of comfort and joy even after the loss of his son. Nicholas Wolterstorff also learns the five stages of grief that were encountered by Eliabeth Kubler-Ross that were marked by lamenting for a son.
Eliabeth Kubler-Ross was able to define the grieving process in foive stages that were identified as the process of life grief. The first stage in the Eliabeth Kubler-Ross grieving process entailed a stage of denial as a result of reaction to shock coupled with rebutting the reality that had occurred. Eliabeth Kubler-Ross claimed that, "this cannot happen to me" (Perlman, et al. 2010).
In the second stage of the grieving process, Eliabeth Kubler-Ross had to undergo through anger and resentment. The questions associated with this stage included "Why only to me?" "Why did it to happen?" "This is unfair" (Kübler-Ross, Kessler & Shriver, 2014). Feelings of agitation, moody as well as blame that were directed to God marked this stage (Perlman, et al. 2010).
Eliabeth Kubler-Ross experienced the third stage that engrossed bargaining with such questions as "I wish I could get a solution to the problem". After this came the fourth stage involving depression coupled with courage accumulation as well as admission of sadness being associated with the loss. This was an indication of healthy mourning coupled with grieving. The fifth stage encountered by Eliabeth Kubler-Ross was acceptance marked by calm acknowledgement of encountered loss. Eliabeth Kubler-Ross  encountered  a moment marked by silent and reflection and accepted that life must continue (Carr &  Jeffreys, 2011).
Wolterstorff find joy after his loss
Wolterstorff is finally able to obtain joy after reading some books concerning grief. The books enabled him to understand various ways to avoid looking at the death and pain directly. He gets a conviction that life holds more benefits than pain, thus the need to be joyful. Christians believe that death is the last enemy to be concurred by God, implying that it is the result of sin and fall of the human race (1 Cor. 15:25). The death of Jesus Christ is significant to the believers because they achieve forgiveness of their sins. The hope of resurrection comforts Wolterstorff because he believes that Eric will live again, just like Jesus Christ resurrected and lived another time. The situation of the son of Wolterstorff was consequently seen as being identical to the situation that Jesus encountered death for the purpose of mankind redemption (Carr &  Jeffreys, 2011).
Wolterstorff is at last finds joy after the death of his son because of considering the glory of God that is reflected through the suffering that human beings undergo and identifying that hope can be found in life, death as well as resurrection that was indicated by Jesus. Identification of the progression that is associated with this process is a great source of encouragement, at the beginning, the impact of loss and grief are significantly great to an extent of consuming the strength of Nicholas Wolterstorff. With gradual progression, the fog diminishes allowing the mind and the heart to accommodate the bigger picture.
The implication and importance of death in view of a Christian narrative
According to a Christian narrative, death played a significant role in inviting the apostles by Jesus on the night at garden of Gethsemane. After taking supper, Jesus led the followers to a region of the garden that was silent. Jesus had already entered a state of grief but the apostles were unaware that Jesus was agitated and distressed. Jesus revealed the feeling of grief to the apostles that led to death as he declared the feeling "deep grief, which translated to death." The disciples never grasped anything at first despite being urged by Jesus to remain awake but they all slumbered and thus missed the process of grief that Jesus experienced.
Hope of the resurrection comforts Wolterstorff
The hopes of the resurrection was crucial in comforting Wolterstorff because the regrets he encountered was a special part of the instances of his life (Carr  &  Jeffreys, 2011).  Wolterstorff acknowledged the regret as part and of his life and self-inflicted wounds. Wolterstorff learnt to tolerate the memories that nudge him into enhancing performance in life.
References
Carr, D., & Jeffreys, J.S., (2011). Spousal bereavement in later life. In Neimeyer, et al, Eds. Grief and Bereavement in Contemporary Society:Bridging Research and Practice. New York: Routledge.
Perlman, M., et al. (2010). Grief in Childhood: Fundamentals in Clinical Practice. Washington, DC: American Psychol.Assn.
Kübler-Ross, E., Kessler, D., & Shriver, M. (2014). On grief and grieving: Finding the meaning of grief through the five stages of loss. New York City: Simon and Schuster.
Wolterstorff, N. (1987). Lament for a Son. Grand Rapidsm, MI: William B. Eerdmans Publishing.
Time is precious
don't waste it!
Get instant essay
writing help!
Plagiarism-free
guarantee
Privacy
guarantee
Secure
checkout
Money back
guarantee
Get a Free E-Book ($50 in value)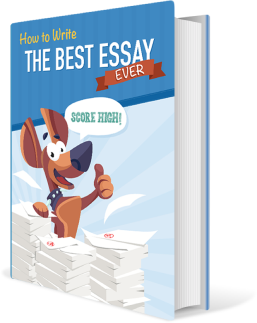 How To Write The Best Essay Ever!