The Life and Works of Antoni Gaudi, Research Paper Example
This Research Paper was written by one of our professional writers.

You are free to use it as an inspiration or a source for your own work.
Antoni Gaudi was born in Catalonia in June of 1952. The exact area where he was born is not exactly known for sure, because Gaudi himself sometimes gave different answers to the question. Some of his papers, like the records of his baptism in the Catholic Church, say that Gaudi was born in the town of Reus, but he also sometimes said he had been born in Riudoms, where his father had a workshop. Two of Gaudi's siblings died before reaching adulthood, and he had a brother and a sister that survived. Gaudi came from a long line of craftsmen and artisans, and it was no surprise that he followed in his father's footsteps and showed that he was interested in woodwork, carpentry, and many other crafts at a young age. Gaudi would grow up to be a well-known architect with a reputation for taking an unusual approach to his work. His religious faith was an important part of his life, and many of Gaudi's works show the significant influence of his Roman Catholic background.
As a young boy Gaudi showed a deep interest in the world of nature. He spent much of his time outdoors exploring the world around him, and he felt a strong sense of connection between the beauty of nature and his religious faith. Later, as he began to develop his ideas as an architect, his fascination with nature would be evident in the designs of his buildings1. Despite his love of nature and of being outdoors, Gaudi was often sick when he was a child, as he suffered from several different ailments. Gaudi joined the military when he was eighteen years old, but the state of his health meant that he was often not actively involved in military activities. There was a war that took place when Gaudi was still in the service, but he was too ill to take part in it. During his duty in the military he used his sick leave time to study the things that interested him, and when he was released from the service he began to attend school to become a draftsman and an architect.
As a student at university Gaudi studied a range of subjects along with architecture and drafting. Some of the courses he took included philosophy, history, and foreign languages. Although he appeared to be a bright young man, Gaudi was often impatient where studying and memorization were concerned, and he did not always do well in his classes2. Despite some of these shortcomings as a student, Gaudi showed a lot of promise and skill as a draftsman when he was still a student, and he was able to help pay for some of his tuition by working as a draftsman and as a draftsman's assistant while still in school. Gaudi eventually graduated from the Barcelona School of Architecture in 1878.
Many of the crafts and other skills he developed as a young boy would later become a significant part of Gaudi's work as an architect. Gaudi was interested on working with adobe, brick, and clay, and these materials would be some that he used frequently when he designed and built buildings3. These materials had a natural quality that fit well with his love of nature, and allowed Gaudi to design buildings that demonstrated his love of the natural world. Gaudi would go on to become well-known for his unique and beautiful designs, and many of his buildings are now considered to be among the best in the world.
Several years after he completed school, Gaudi was asked to work on the design of a cathedral in Barcelona. This was considered to be a very prestigious assignment for the young architect, and Gaudi took the role very seriously4.When he was hired, there were already some plans that had been developed for the cathedral, but Gaudi threw them out and started over from the beginning, creating his own designs and plans for the building. This was not his only assignment, however, and Gaudi was becoming quite well-known and well-respected in this stage of his career. Because he was offered so many commissions, Gaudi had to put together a team of other architects and craftsmen to assist him in working on the various projects he designed.
Gaudi was often inspired by the Gothic cathedrals and churches of earlier centuries, and many of his designs would reflect his love of these buildings. It was not only the designs that inspired him, however. The way that these cathedrals from the 11th and 12th centuries were built also gave Gaudi some ideas about how he could build his own buildings. The earlier cathedrals that inspired him were often built by entire communities, and not just architects and hired laborers. Many of those who worked on the early Gothic cathedrals were volunteers who would offer whatever skills they had to help in the completion of the buildings. Local carpenters, masons, painters, and other craftsmen who typically worked on buildings to earn a living would donate their time and effort as part of the involvement with their communities and their churches. Gaudi saw that this was an effective way of getting work done, and that it also meant those who helped build the buildings would felt like they were a part of something larger than themselves. Gaudi often used a similar approach in completing his works, and would enlist the involvement of as many members of the local communities as possible5.
Although Gaudi was strongly influenced by aspects of the cathedrals he admired, he did not try to copy their designs. In fact he incorporated his love of nature into his designs, as he believed that the beauty of nature was like the art work of God6.The cathedrals and churches that he admired usually had straight lines and were built with perfect symmetry. Gaudi did not just use the materials he was familiar with, like clay, adobe, and pottery, but he also used the influence of nature and his own unique ideas to create buildings that were not perfectly symmetrical. Instead, he often used curves and asymmetrical shapes and designs that were very different from earlier designs. Gaudi became known for being part of an architecture movement called Modernisme, which was also sometimes referred to as Art Nouveau7.
Gaudi liked to use old and recycled materials in his designs. He would use bits of broken glass and shattered pottery to help craft the mosaics and other designs that decorated his buildings. Although Gaudi was not the only architect who enjoyed creating these modern designs, he did become known as one of the most famous architects in the Modernisme movement8.His work attracted attention from around the world, and he was even invited to the city of New York to try adapting his modern approach to architecture to the design of skyscrapers. This did not work out, and he never got to design any buildings in New York, but I is clear that he was famous enough to even be asked to do such work9.
Gaudi's buildings are so famous that the United Nations Educational, Scientific, and Cultural Organization (UNESCO) has declared seven of his sites to be "World Heritage Sites," making them international landmarks that serve to show the world how extraordinary Gaudi's architecture was10.One of the works on this list, and also one of Gaudi's most famous buildings, is Sagrada Familia. It is a Roman Catholic Church on Barcelona, Spain, built not far from where Gaudi was born. This is the church that Gaudi began working on several years after completing his education, and the one where he threw out the original plans and replaced them with his own. Sagrada Familia is incomplete, despite the fact that Gaudi worked on it all the way up to the time of his death. Although Gaudi devoted so much time to this project, it was only about one-quarter complete when he died. Construction continued on Sagrada Famila after his death, but to this day it remains unfinished.
Another of Gaudi's famous works is the Park Guell, also in Barcelona. It combines outdoor spaces and gardens with buildings and other designs. The site was originally developed with the intention of making it a housing development, but this work was abandoned when funding ran out11.Gaudi actually purchased the property with his own money and moved forward worth developing it as the Park Guell. Although Gaudi is well-known for his cathedral designs, he built a number of different types of buildings. One of his most famous works is the Casa Batllo, which is also in Barcelona. The building was originally designed and built by a different architect, and Gaudi redesigned it, adding his famous curved lines and other odd shapes12. These are just some of many of Gaudi's works of architecture. His designs were considered to be very modern in his time, and even to this day his work is striking and beautiful. It is easy to see, simply by looking at his buildings, why Gaudi was considered to be an amazing and talented architect, and it is also easy to see why his designs have stood the test of time and are still loved by people around the world.
Kelly Lipscomb. Spain's Basque Country. West Palm Beach: Hunter Pub, 2010.
Gijs Van Hensbergen. Gaudi?. New York: HarperCollins, 2001
Rachel Rodri?guez and Julie Paschkis. Building on Nature: The Life of Antoni Gaudi?.
Rodriguez and Paschkis
Van Hensberg
Ibid
Lipscomb
Van Hensberg
Ibid
Rodriguez and Paschkis
Ibid
Lipscomb
Bibliography
Lipscomb, Kelly. Spain's Basque Country. West Palm Beach: Hunter Pub, 2010.
Rodri?guez, Rachel, and Julie Paschkis. Building on Nature: The Life of Antoni Gaudi?. New York: H. Holt, 2009.
Van Hensbergen, Gijs. Gaudi?. New York: HarperCollins, 2001.
Stuck with your Research Paper?
Get in touch with one of our experts for instant help!
Messenger
Live chat
Time is precious
don't waste it!
Get instant essay
writing help!
Plagiarism-free
guarantee
Privacy
guarantee
Secure
checkout
Money back
guarantee
Get a Free E-Book ($50 in value)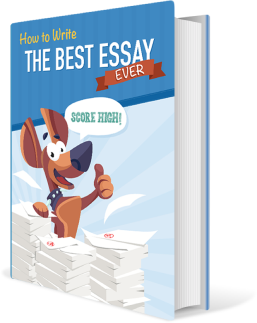 How To Write The Best Essay Ever!