The Life of a Bartender, Essay Example
Pages: 9
Words: 2529
Essay
This Essay was written by one of our professional writers.

You are free to use it as an inspiration or a source for your own work.
Introduction
It is arguable that, in terms of ethnographic study of American culture, no profession provides a greater range of insights than that of bartender. These are the workers who traditionally interact with the public in ways both intimate and professional, and who encounter the public when it is most "vulnerable"; that is, when it is seeking to escape troubles and/or engage in needed socializing. This being the reality, the nature of the individual becomes fascinating in itself.  Financial considerations aside, this is a service profession and one requiring a certain type of personality and/or mentality if the bartender is to do the job well. The question arises: what is the actual type of person drawn to the work? To that end, I elected to interview and observe three bartenders in my community, and gain a cross-sampling by virtue of the differences in the bar environments in which they work.  As the following supports, and the idea of the bartender sub-culture in place, it is seen that this is a unique role, simultaneously reflecting social power and measured qualities of intimacy.
Bobby and the "Working Man's Bar"
The first observation occurred at a local bar long in business and clearly existing to cater to blue collar workers.  Known here as the Saloon, the bar is, not unexpectedly, plain.  A pool table and a few neon signs promoting beers are the only décor, the lighting is very dim, and the atmosphere is quiet, if not subdued.  I chose to observe at the close of the working day, and introduced myself to Bobby, the sole bartender.  He is a man in his fifties, somewhat overweight, and slightly guarded in his manner. When, in fact, I made my purpose known to him and asked if I could put a few questions to him, his reaction was amused disbelief, indicating that any such agenda is a waste of time.  Nonetheless, he complied, and we agreed that I would ask him a question or two as he went about his work. This strategy, I believed, would allow me to inquire on anything striking me at the moment, and my first question went to how, shortly after my arrival, Bobby served men with virtually no communication between them.  All the customers I saw enter, in fact, were alone, and Bobby made it clear that these were regulars; he knew their drinks as soon as they walked through the door.  Upon serving these customers, there was as well a rote and brief conversation typically occurring.  Once the beer of drink was set down, the customer would ask how Bobby was doing, and Bobby would reciprocate. Then, the men – and I witnessed only two women enter in my two hours at the Saloon – would invariably drink in silence, occasionally waving to another customer.
In my time at the Saloon, certain behaviors struck me as interesting. I knew, for example, when someone new to the place entered, and because both Bobby and the regulars expressed a mild degree of interest.  I asked Bobby is it was usual to serve strangers, and he replied that the majority of the business was regulars only. When I asked if the Saloon ever sought to attract new business, he actually laughed; the place, he made clear, was nothing to promote, and his customers came in nightly because they liked it just as it was.  This brief conversation was interrupted by a newcomer to the Saloon, who sat a stool away from me. I was fascinated to watch Bobby's face as this customer took a while in choosing a drink and, when he asked for a Cosmopolitan, there was an actual sense of excitement in the place.  I noticed that the regulars were watching, not the customer, but Bobby, and with respect. It was as though they trusted him to preserve the integrity of their space, and the unusual drink order generated suspense. Bobby complied and made the drink, but this in no way lessened the regulars' regard for him. I had the distinct impression that Bobby's behaviors dictated what was acceptable to begin with.  I should add that, in my three experiences, I witnessed no greater and more pervasive, tacit respect offered to the bartender.
Before leaving, I asked Bobby to describe his patrons, making it clear that my interest was strictly impersonal.  He said that they were decent guys who needed a break, and that was all.  He became, in fact, a little defensive, indicating a respect on his part not usually apparent.  Bobby referred to some as having hard lives at home and on the job, and he had no patience for anyone judging men who have no other means of escape. The language is mine but this was his clear meaning.  Lastly, I asked how he felt about his job.  This seemed to confuse him, in that he finally expressed that there is nothing to "feel" about such a job, or any job.  It is what he does and he attaches no meaning to it beyond serving alcohol to men who very much expect it at the end of their word days.  I left the Saloon, then, with a strong sense of its being a fraternal setting, and one dedicated to preserving itself in a changing world.  More to the point, there was the inescapable impression that Bobby is universally esteemed as the leader of the fraternity, because he maintains it as is for the men who rely upon its unchanging quality. There was intimacy in the setting as well, but of a gruff, masculine kind, and the understood power relationship dominated. This aspect of power to Bobby, moreover, appears to be based on his sense that he protects the interests and identities of his regulars.  That none of this is literally expressed by those involved does not lessen the impact of it.
Cricket and the Country-Western Club
I timed my observations of a Country-Western bar, called Dallas here, to conform to the later evening activity of the band and the line dancing.  More exactly, I chose to arrive before these things began, to observe the environment as anticipating them.  This in turn enabled me to interview Cricket, one of the two bartenders on duty, with relative leisure.  I was immediately drawn to her vivacity, and her personality is such that she was delighted to answer any questions. A middle-aged woman with a heavy figure, a great deal of blonde hair, and excessive make-up, Cricket nonetheless presented herself as fully genuine.  Before I even asked a question, in fact, she informed me that this job had "saved her life" years ago, following a divorce.  She insisted that she loved her work and that coming into Dallas was what gave her life meaning. Cricket exhibited boundless energy as well, attending to customers quickly, and always making jokes with them in the process.  I emphasize that there was no artificiality in any of this; that is, if the jokes were stale, her desire to please was completely authentic, and the customers seemed to respond to this.
In little time the bar began to fill, and it was evident that many were regulars. Unlike the Saloon, genders were equally represented, just as there was an increasing energy – and volume – in the conversations heard all around me.  In a word, no one was silent here, and Cricket would in fact contribute when she perceived a couple at the bar not actively conversational.  I remarked upon this to her and she said that the bar was all about a good time, and that sometimes people need to be prodded to let go and enjoy themselves.  I had a sense of her motives as almost maternal, and directed to encouraging those around her to enjoy the environment as she does.  I noticed that certain non-regulars regarded her with a little wonder, or as a "cowgirl stereotype," but Cricket embraced any attention.  One woman, for example, asked Cricket where she gets her hair done, and there was an implied criticism, or potential sneer, in the question's tone.  I believe Cricket perceived this but did not for a moment allow it to offend her.  Her response – echoed several times during my hours there – was, "Honey, the higher the hair, the closer to God."  In no uncertain terms, this was a bartender who revels in her work, and because of the opportunity it provides to create a social presence and, more basically, offer fun.  When I asked her if she had made many friends through the job, she smiled and said, "Honey, thousands. And all great people, too."
As the crowd thickened and the band began playing, I also observed an interesting shift in Cricket's relationship with the customers.  Most were extremely familiar with her, which she embraced, but earlier requests for drinks were respectfully made.  She dominated each exchange by virtue of appearance and aggressive command of the entire bar space.  As the night wore on, however, and customers purchased drinks for Cricket herself, the dynamic changed.  Partially intoxicated, Cricket still performed all her duties, but it seemed that this lessened control generated in the customers a lessened motive to be respectful.  The change was not dramatic, nor was any insult of any kind offered top Cricket.  Nonetheless, there was a perceptible "transfer of power" between Cricket and the customers.  They did not condescend, but they were watchful of her.  In a sense, she surrendered her authority through drinking, even as she maintained the energetic and convivial presence the customers were enjoying.
As to the bar environment itself, I must note that my primary impression was one of an ambition to have fun, rather than real enjoyment.  This is not to say that many were not thoroughly enjoying themselves.  Rather, it was more that the Western motif and the line dancing, eagerly desired by the patrons, was nonetheless challenging.  Given the demographic of the community, it is highly improbable that more than a few of the customers were in fact Southern, if that many.  This then went to a kind of fiction being maintained, with all there supporting the "authenticity" of the Country-Western personas of the others blatantly not genuine.  The bar had a "make-believe" quality to it, and it seemed to me that Cricket's gradual loss of control threatened the environment.  As a virtual parody of the Country-Western, the customers relied upon her to validate their taking on of the behaviors; even slightly intoxicated, Cricket was not deemed powerful enough to provide this.  In directly engaging in drinking with the customers, she essentially allowed the social element of her work to dominate, and thus eroded her control and distinction of power.
Roxanne and the Upscale Bar
While the Saloon and Dallas each provided me with interesting insights into the bartender role and the sub-culture of it, a stronger impression was made at Clive's, and by virtue of an extraordinary contrast.  Clive's is a sleek, high-end cocktail bar that attracts a very specific clientele.  Drinks are expensive, the atmosphere is elegant and sedate, and the customers are generally successful, no matter the age range.  Even the casual clothing I witnessed worn by them was of a high quality, and most carry themselves in ways expressing confidence and commercial standing.  This was clear to me when I visited the bar for two hours early in the evening.  In fact, a great deal of the subdued conversation I overheard went to deciding upon a suitable restaurant at which to dine.  It is unreasonable to suggest that the customers as a whole exhibited pretentiousness; many in fact were highly agreeable and friendly.  Nonetheless, there remained the distinct sense of income as defining behavior and personality.
The contrast then went to Roxanne, the bartender, and her own presence within this environment.  She is a tall and attractive young woman, and clearly intelligent.  I introduced my purpose for being there, and she was immediately wryly amused.  As there were few guests present at this time, she also agreed to answer a few questions, and my first went to how she perceives her job.  Roxanne became thoughtful, and then told me she saw it as a smart, if not brilliant, decision on her own part.  A few years earlier, she had been laid off from her copywriting position and, rather than seek another, she had on a whim applied at Clive's.  The owner was taken by her and Roxanne asserts that losing the earlier job was the best thing that could have happened for her.  The work here was relatively light and the income was, in her word, phenomenal.  High income by no means equates to large tips, she made clear, but the sizes of the bills alone go to excellent gratuities.  Her only complaint, in fact, was that the crowd there is always seeking the next new, complicated, fashionable drink.  I asked if this upscale clientele ever looked down upon her, and she only shook her head slowly.  As more customers came in, I understood precisely what she meant.  These men and women, well-dressed and clearly affluent to a degree, actually treated Roxanne with more respect – and affection – that Bobby or Cricket received.  Roxanne is certainly a skilled and attentive bartender, but I had the sense that the respect had a different and social aspect to it.  In her exchanges with the guests, Roxanne never concealed her working-class background, but there remained a general intent to impress her from the clientele.  As I witnessed the interactions, I had the strong feeling that the guests needed to "relate" to someone below their economic station, just as Roxanne's power as bartender established the dynamic.  Later, we spoke again and, when I shared this impression, she agreed. "They want to believe we're friends because that means they're not snobs.  I love it. They tip more because they think I like them. Or love them."
Conclusion
 If this ethnographic investigation of the bartender sub-culture in my community surprised me in any way, it is in terms of impact.  I have known that bartenders typically are perceived as figures of power, if only by virtue of the customer demand for what they serve.  In the plain beer bar and the most elegant club, the bartender possesses the ultimate authority in the eyes of the guests.  I had not realized, however, how directly this power factor could be manifested, nor how it exists in cooperation with degrees of socializing and genuine feeling.  Bobby, for example, is the archetypal "tough" saloon barman, but there is a strong bond between himself and the men whose dignity he seeks to protect.  The strength of Cricket's sheer power of persona is revealed by its loss when she drinks and relinquishes her control, as a Roxanne gains power from both her skill and the customers' motivation to develop a relationship with her affirming their own humanity.  In all of this, certainly, degree is a critical factor.  Nonetheless, the greater reality remains that the bartender's power is inherently socially based and marked by often unexpressed perceptions of closeness.  Without question, and as my exploration affirms, to be a bartender in any setting is to occupy a unique role, one simultaneously reflecting degrees of social power and measured qualities of intimacy.
Time is precious
don't waste it!
Get instant essay
writing help!
Plagiarism-free
guarantee
Privacy
guarantee
Secure
checkout
Money back
guarantee
Get a Free E-Book ($50 in value)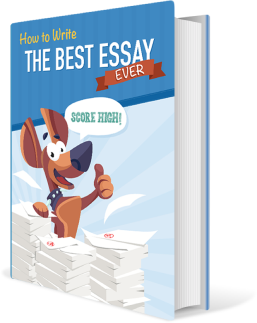 How To Write The Best Essay Ever!