The Life of the Native American Indian, Essay Example
Pages: 4
Words: 1187
Essay
This Essay was written by one of our professional writers.

You are free to use it as an inspiration or a source for your own work.
This Is What It Means To Say Phoenix, Arizona And The Importance Of Storytelling In The Life Of The Native American Indian
In the life of Native Americans living in reservations, storytelling has a role of connecting with the past, traditions, and the community. Relationships are broken down, and there is no real connection between people. Individuals go on living their lives, dealing with tragedies and struggling to make ends met, without their difficulties being noticed by others. The only person who pays attention to personal tragedies is Thomas Builds-the-Fire, who connects with others through stories. He tries to tell stories all his life, but people do not listen. They think he is crazy, and not from this world. He listens when others close themselves off. The power of Thomas' storytelling lies in his ability to overcome the difficulties through creating narratives that help him make sense of life.
Secco talks about several Native American narratives expressing the disintegration and alienation of characters. In the "This Is What It Means To Say Phoenix, Arizona", Alexie expresses this feeling clearly through the observation of the main character. He is alienated from his mother, even though they live at the same place, and doesn't have anybody to talk to about the death of his father. He is alone and isolated,  with only the Tribal Council being there to allocate some money for his expenses. Even when he goes to the council, he feels like he is only a number; not being treated as a part of a community. The author does not even refer to the person Victor talks to by his name, but as "the council". At several times, the Alexie writes: "the council said", and the person clearly refers to himself as "We". The council is not there to keep the community working together, but simply to deal with numbers and queries. They are certainly not interested in stories. They repeat the facts, and do not show any emotion. When the main character reflects on the lack of community cohesion the author (Alexie, 12) writes: "Victor was ashamed of himself. Whatever happened to the tribal ties, the sense of community? The only real thing he shared with anybody was a bottle and broken dreams".
The only person who is interested in Victor's story is Thomas Builds-the-Fire, who is naturally a storyteller himself. He knows what it means to be alone, as he is an outcast. Nobody is interested in the tradition of storytelling any more. As the author tells the readers about Thomas' situation: "Nobody wanted to be anywhere near him because of all those stories. Story after story.". (Alexie, 11). Thomas represents something that modern Native Americans refuse: the tradition of community, sharing experiences, reflecting on them, and connecting with each other. People at the Reservation do not want anything to do with each other. They are alienated. The only thing that Thomas asks Victor in return to his favor is to listen to one of his stories. Victor thinks that he was born to tell stories. To dream, to reflect on things, and to connect with people. The rest of the community does not want to connect and reflect. When the two men return from Phoenix, people have breakfast and read newspapers. They do not engage in conversations.  Willene LeBret simply notes upon seeing the boys that "Crazy Indians made it" (Alexie, 11).
The Indians are alienated and excluded from the mainstream society, and instead of being able to connect with each other, they live a lonely life. The only place where they can connect is outside of the Reservation. When the two men get on the plane, they talk all the way to Phoenix with a woman they never met before. It is easy to connect with those who are not judging you based on what others say.  For the woman, Thomas  is simply a funny Indian, who starts the conversation by saying that he is not full blood Idian, but half a clown and half a magician. He can reflect on his origins when he leaves the community.  He is finally allowed to be himself. When they get off the plane, Victor tells Thomas how strange it felt like to talk to the woman, and he replies "Yeah, but everybody talks to everybody on airplanes," Victor said. "It's too bad we can't always be that way." (Alexie, 6). His only wish is that people listened to each other, connected on a human level, even if they only had a superficial conversation like they did on the airplane. Instead, he has to carry on telling stories to himself, as nobody listens.
Another important role of storytelling is to help deal with the tragedies in life. When entering the pick up truck of Victor's father, Thomas tells him a story that makes him remember the man in a different way. Victor will no longer think of his father as somebody who ran away from his family, lived in a truck alone, and died there, not discovered for over a week. Thomas gives Victor a chance to see another side of his father: the caring and compassionate one. Through his story about how he got picked up by Victor's father as a teenager, he helps his friend overcome his grief.  Likewise, when the two men hit a jackrabbit and killed it, he eases the tragedy using a story. He says that it was a suicide, so it was not their fault. Stories can  ease personal grief, pain, shame, and guilt, and without them the community within the Reservation is lost. Still, the people living there do not want to know about the stories. They are stubborn and want to fight their own battles alone. He could get help to deal with life, but he knows that it is not possible: "Victor knew that he couldn't really be friends with Thomas, even after all that had happened. It was cruel but it was real". (Alexie, 12).
Ballenger  calls Native American Storytelling as a method of memory. Likewise, Hobson (4)  states that "Native Americans have been accustomed to recounting their histories and their ways of life through intricate time-proven processes of storytelling", and this provides their literature with a relaxed, reflective tone. In the short story of "This Is What It Means To Say Phoenix, Arizona", storytelling is introduced as something that today's Native Americans lost connection with. It is still there for them as an option to deal with segregation, discrimination, loneliness, detachment, and alienation. However, – apart from Victor – none of the characters embrace stories.  They lost connection with the past, just like they lost the ability to listen. Through this message, Alexie introduces the readers to a greater tragedy than a loss of a father: being disconnected from one's heritage.
Works Cited
Alexie, Sherman. "This is what it means to say Phoenix, Arizona." Literature: An Introduction to Fiction, Poetry, Drama, and Writing (2010): 474-482.
Ballenger, Bruce. "Methods of memory: on Native American storytelling." College English (1997): 789-800.
Hobson, G. "Native American Literature: Remembrance, Renewal" U.S. Embassy: Contemporary U.S. Literature. 2010. Web.
Secco, Anna. "The search for origins through storytelling in Native American literature: Momaday, Silko, Erdrich." RSA Journal 3 (1992): 59-71.
Time is precious
don't waste it!
Get instant essay
writing help!
Plagiarism-free
guarantee
Privacy
guarantee
Secure
checkout
Money back
guarantee
Get a Free E-Book ($50 in value)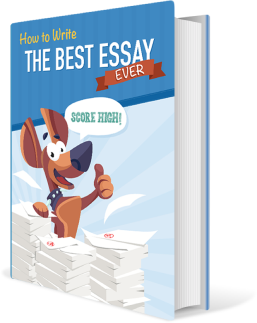 How To Write The Best Essay Ever!