The Lottery and Other Stories, Essay Example
Pages: 5
Words: 1294
Essay
This Essay was written by one of our professional writers.

You are free to use it as an inspiration or a source for your own work.
The Lottery by Shirley Jackson is riddled with symbolism. Tessie, the main character is a bandwagon member who has no objections to the lottery until the odds are in her favor. Jackson uses Tessie to represent the ignorance of tradition. Often traditions are carried on just for the sake of continuing them. People seldom realize why they are doing something, but just continue because it is something they have always done. Jackson uses Tessie to show rebellion against tradition in several ways. First, Tessie seems to be the boss in her home. She is not submissive to her husband at all. Nevertheless, women would have been second class citizens to their husbands in this time frame. Tessie is quite different. She even ridicules him in the public. Next, Tessie shows up late for the lottery. The lottery has been a tradition for a very long time and her coming late shows that she has little respect for the tradition. Nevertheless, she has absent mindedly participating in the practice for years. Also, when she arrives to the lottery, she does not stand with her family, which represents the breakdown of the traditional family. Finally, she protests the practices of the lottery when she pulls the black dot. For the first time, Tessie takes a subordinate role to her husband. For example,
"Bill Hutchinson went over to his wife and forced the slip of paper out of her hand. It had a black spot on it, the black spot Mr. Summers had made the night before with the heavy pencil in the coal company office. Bill Hutchinson held it up and there was a stir in the crowd."(Jackson, 7).
Bill has never had the courage to stand up to his wife, but he does so because he is even more afraid of the crowd. Ironically, at this point is where Tessie has her moment of epiphany. She now realized how wrong this practice has been. Sadly, it is too late for her. Jackson says,
"Tessie Hutchinson was in the center of a cleared space by now, and she held her hands out desperately as the villagers moved in on her."It isn't fair," she said. A stone hit her on the side of the head. Old Man Warner was saying, "Come on, come on, everyone." Steve Adams was in the front of the crowd of villagers, with Mrs. Graves beside him. "It isn't fair, it isn't right," Mrs. Hutchinson screamed, and then they were upon her."(8).
The village has this deadly lottery each year. Jackson uses this to show the dangers in traditions. The reader is unsure of the type of lottery that is about to conclude. The description that Jackson gives of the day is nearly fairytale. She says, "The morning of June 27th was clear and sunny, with the fresh warmth of a full-summer day; the flowers were blossoming profusely and the grass was richly green."(6). After beginning with this beautiful beginning, Jackson ends with Tessie being murdered by the villagers.
In The Yellow Wallpaper, Gilman uses situational irony to produce the effect that she wants the reader to grasp. John believes he is curing the narrator, but in actuality he is the problem. His oppression and control over the narrator is what has lead to her deep depression. Yes, she may be suffering from postpartum depression, but she is mostly depressed that John is ruling over her life. John's plan backfires on him because he only makes the narrator less mentally competent by locking her away. Likewise, it is even more ironic that the narrator gains power and control of herself by losing control of her mentally capabilities. She says, "I suppose I shall have to get back behind the pattern when it comes night, and that is hard!"(Gilman, 656). Here, she is referring to pretending not to know that she is being oppressed.
In The Yellow Wallpaper women have a subordinate role just like in The Lottery. Gillman uses a great deal of symbolism in The Yellow Wallpaper. First, the narrator is never named, but the reader assumes that the wife is the narrator. Also, the husband never refers to his wife by her name; he always refers to her using a pet name that he has given her. A person can be identified by his/her name. Purposefully not given the wife a name shows that she is subordinate or unimportant. The narrator undergoes many changes. She is living in a paradox world. The more out of touch she becomes to reality, the more she understands the reality of life. The reader gets some insight on the narrator's imaginative abilities. She expresses how she would frighten herself when she was a child. For example,
"I never saw so much expression in an inanimate thing before, and we all know how much expression they have! I used to lie awake as a child and get more entertainment and terror out of blank walls and plain furniture than most children could find in a toy-store" (650)
Nevertheless, she is forbidden by her husband to use her imagination and he deems that she needs rest. She is a wife with no husband and a mother with no child. She is forbidden to take on these roles by her husband. So, her imagination takes over and she devotes her time to objects that would not be seen as art by the ordinary person. She becomes fixated on the wallpaper of the room she is confined to. Eventually, she gains power over her captive because she becomes the woman in the wallpaper. She says,
"This wallpaper has a kind of sub pattern in a different shade, a particularly irritating one, for you can only see itin certain lights, and not clearly then. But in the places where it isn't faded and where the sun is just so – I can see a strange, provoking, formless sort of figure, that seems to skulk about behind that silly and conspicuous front design."(650)
It is at this point, that she begins to realize that John and his sister have captured her. Everything he is unable to see, Jan sees. As a result, the narrator has to hide her writing and imagination. Essentially, this lack of things to do is what drives her over the edge. She is only allowed to sit and look at the wall of her room. There are bars on the windows which are intended to keep her in. Her freedom comes when she reaches insanity. She symbolically frees herself when she allows the women in the wallpaper escape. Ironically, because she is not mentally stable she will never be able to pursue her desires aside from her husband's control.
After reading the short stories The Lottery and The Yellow Wall Paper, one realizes thatthe characters are unique, but similar in an ironic way. The plot of each story is in no way similar, yet both characters have moments of epiphany in traumatic situations. Each character is essentially on a psychological quest that they each are unaware of at first. In The Lottery, Tessie rebels against the subordinate role that women are pushed into, but later finds out that she has been playing a subordinate role in a much more traumatic way to society. In The Yellow Wallpaper, the narrator is searching for her own identity because it has been lost in her marriage to John. Nevertheless, in their quest both characters loose something in the process. Tessie loses her life and the narrator loses her mental grasp with reality. In the narrators diminished mental capacity she sees what the average mentally stable person is unable to see.
Works Cited
Gilman, Charlotte Perkins. The Yellow Wallpaper. The Norton Anthology of English Literature. New York: Gale, 1996. 230?37. Print.
Jackson, Shirley. The Lottery. The Lottery and Other Stories. New York: Farrar, 1991. 291-302.
Time is precious
don't waste it!
Get instant essay
writing help!
Plagiarism-free
guarantee
Privacy
guarantee
Secure
checkout
Money back
guarantee
Get a Free E-Book ($50 in value)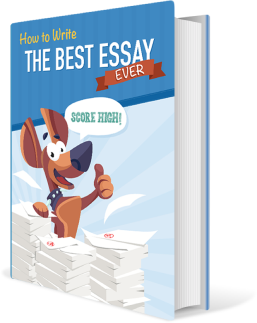 How To Write The Best Essay Ever!