Home
/
Research Paper
/
The Meaning of Positive Selfcare for the Chronically Ill Patient, Research Paper Example
The Meaning of Positive Selfcare for the Chronically Ill Patient, Research Paper Example
This Research Paper was written by one of our professional writers.

You are free to use it as an inspiration or a source for your own work.
Introduction
Patients must be able to cope with their chronic illness, which not only affects them physically but also emotionally. The emotional needs of chronically ill patients must be treated and considered as much as their physical needs. Various challenges still remain in both recognizing and managing the social and psychological dimensions of chronic illness. (Turner & Kelly, 2000). It is difficult to diagnose depression in those afflicted with chronic illness, but both diagnosis and treatment are vital for the enhancement of positive self-esteem and self-care. While physicians and nurses are well-armed for the biomedical components of care for chronically ill patients, they are not always as ready to confront the challenges of fully comprehending the social, cultural, and psychological aspects of chronic illness.  Healthcare providers can and must play an integral role in aiding patients in developing coping skills to enhance their positive self-care skills (Turner & Kelly, 2000). Providers must be cognizant of the emotional aspects of their work so that their evidence based practices can enhance positive patient self-care and improved patient outcomes.
Analysis
Cohen (2008) details the cases of five patients with very different diagnoses but share various common challenges because of their chronic conditions, in spite of their unique symptoms, including their frustration and emotional turmoil as a result of their respective conditions. For example, Denise, a patient with ALS, faced a terminal diagnosis that would lead to a gradual decline in both her emotional and physical health until she could no longer control her motor function (Cohen, 2008). Despite the difficulties Denise faces as a result of her illness, she still is able to move forward maintaining a positive outlook on life (Cohen, 2008). Buzz, a chronically ill patient coping with non-Hodgkin's Lymphoma, also faces his own uphill battle, which hinders him from truly moving forward with his life. Nonetheless, he remains hopeful and strong in his faith, which enables him to get through the difficult periods (Cohen, 2008). Ben, a chronically-ill patient with muscular dystrophy, can no longer walk on his own and is forced to get around in a wheelchair.  Ben vows to combat his disease with every fiber in his body and gets rid of all the negative thoughts that occur on a daily basis. (Cohen, 2008). Sarah has Crohn's Disease, which is a debilitating autoimmune disorder that adversely impacts the digestive system. Sarah has been ill since childhood, so she has not been able to experience good health throughout her lifetime (Cohen, 2008). She chooses to find happiness in her own personal experiences.  Larry, a patient who suffers from bipolar disorder, often perceives the world through a small and dark lens because of his symptoms of depression, anxiety, and emotional turmoil.  Larry strives to cope more positively in his daily life. (Cohen, 2008). Each of these patients has been impacted by their respective diseases in different ways, yet they share a common bond with respect to facing a set of circumstances that are quite difficult to manage. All of these patients strive to maintain a positive outlook on life and to take charge of managing their own self-care with the support of healthcare professionals so that they can enjoy life as much as possible.
Patients who face chronic illnesses throughout their lives must identify a level of strength and courage that defines their physical and emotional health. They must discover new methods of coping with their chronic illness that will positively impact their health and daily existence in positive productive ways.  Patients must be provided with the tools and resources needed in order to manage their individual chronic illness effectively and to be mindful of the issues/obstacles that they face as they move forward. Nurses and other healthcare professionals can greatly assist patients in developing coping strategies.  Patients can also inform healthcare providers on coping strategies that they have discovered and are implementing in their own lives. Frequently family members are essential in this process. For example, children with chronic diseases must have significant support from their parents and other family members in order to be successful in managing a disease so that it does not further negatively impact their quality of life (Women's and Children's Health Network, 2015). It is clear that the enhancement of quality of life care for chronically ill patients is necessary.  It is important to be mindful of the emotional context of chronic disease and its influence on the patient and families daily experience. Thus, it is necessary to develop strategies that will encompass a positive and meaningful approach to managing a disease that will have positive advantages over time (Women's and Children's Health Network, 2015).
Expanding the level of knowledge and attention that is paid to chronic disease is likely to have a positive and enduring impact on the health and well-being of those who suffer from chronic illness. Such knowledge can be best accomplished through a combination of research, evidence based practice methods, and support systems that will positively impact how patients manage chronic diseases across all age groups (The Center for Managing Chronic Disease, 2015). This process exhibits the importance of self-management and providing full support in addressing the needs of patients who suffer from chronic diseases of different types, levels of severity, and symptoms (The Center for Managing Chronic Disease, 2015).
Conclusion
It is necessary to develop an understanding of the complexities of chronic disease and to provide patients with the best possible information and the best possible medical and nursing care.  A strong support system is essential to empower patients to fight these diseases and find the positives in life despite suffering from a difficult set of circumstances. Patients should be encouraged to take the steps that are required to have a positive attitude and to follow all guidelines and recommendations that they are given by the healthcare professionals. Patients suffering from chronic illness are confronted with many challenges that may contribute to physical and emotional symptoms, including anxiety and depression. A strong support system is necessary for the patient to successfully tackle the challenges that accompany chronic illness and to determine the most optimal approaches to managing their health and well-being. Patients must demonstrate a steady commitment to understanding the nature of their chronic illness and strive to improve their own self-care which will lead to better patient outcomes.
References
The Center for Managing Chronic Disease (2015). Advancing the management of chronic disease. Retrieved October 2, 2015 from http://cmcd.sph.umich.edu/
Cohen, R.M. (2008). Strong at the broken places: Voices of illness, a chorus of hope. New York: Harper Collins Publishers.
Turner, J. & Kelly, B. (2000). Emotional dimensions of chronic disease. West Journal of Medicine, 172(2), 124-128.
Women's and Children's Health Network (2015). Chronic childhood illness – managing the emotional impact. Retrieved October 2, 2015 from http://www.cyh.com/HealthTopics/HealthTopicDetails.aspx?p=114&np=304&id=2578
Stuck with your Research Paper?
Get in touch with one of our experts for instant help!
Messenger
Live chat
Time is precious
don't waste it!
Get instant essay
writing help!
Plagiarism-free
guarantee
Privacy
guarantee
Secure
checkout
Money back
guarantee
Get a Free E-Book ($50 in value)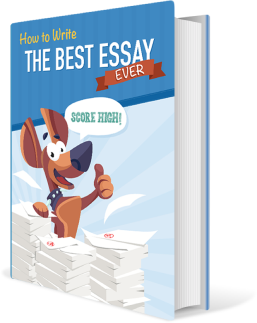 How To Write The Best Essay Ever!