The Neural Basis of Romantic Love, Essay Example
Pages: 4
Words: 1044
Essay
This Essay was written by one of our professional writers.

You are free to use it as an inspiration or a source for your own work.
The Romantic period lasted from about 1750 to the 1870s and was characterized as a literary movement that began in Europe and spread to America. Romanticism was characterized by a revolt of rebellion against order, laws, rules, and other dogmas that restrict behavior. Romantics believed that imagination should always be used over reasons and emotions were more important than intuition. Romantics focused on the passions and inner struggles of a person's personality because they believed that those aspects influenced a person's mood and mentality. These ideals were the direct opposite of the ideals of the Industrial revolution and Enlightenment. The Romantics also placed great value on the beauty of nature and the outdoors. They believed that being in nature produced a feeling of nostalgia that could not be replicated.
Culture & Romanticism
There has been much research that has examined how love is experienced in various cultures. Hatfield & Rapson (2006) examined that people in the United States, Chinese Americans experience passionate love on a greater love than European Americans. Yet, those of Pacific Island origins are more likely to experience compassionate love. However, there seems to be very little difference between the experiences of love depending upon gender. One psychologist suggested that the reason that passionate love is universal regardless to culture because most people connect passionate love with sexual desire (2006). Nevertheless, some cultures teach men to separate sex from love, while women are taught to equate them. For women, sex equals love and vice versa. For example, in collectivistic cultures people are very dependent upon their families. So, choices in romantic relationships must be beneficial to all members of the family. Consequently, when members of these cultures choose a mate, they choose someone that will fit into their existing family relationship (Dion & Dion, 2006). Yet, in the United States and Russia people felt that several components dictated romantic love with another individual. First, the physical attraction of the other person was most important. Next, the other person must demonstrate a genuine agape love for others. Finally, the person must be able to connect to the other in a way that is meaningful and transcendent (Bartels & Zeki, 2000). Filipino and Filipino Americans are often considered the least romantic group of people because they do not find it essential to verbalize and show public display of emotions. They believe that expressing love is an overt action that is deemed showy and American (Bartels & Zeki, 2000).
Romanticism Today
The display of romanticism has changed largely in part due to advances in technology. In the 19th Century displaying love or forming a romantic relationship required face to face communication or phone conversations. Today, there are so many ways to communicate that forming a personal relationship takes place in a shorter period of time. According to Else-Quest, Higgins, & Morton , "While school attendance, growing affluence, and technology helped to transition the dating process from calling to dating, even the process of dating itself has changed between the earlier generations of the 1940s and 1970's and the current generation of young adults" ( Else-Quest, Higgins, & Morton, 2012  ). The inventions of the cell phone, other technological gadgets, and computers have eliminated many barriers in dating. There also many matchmaking websites designed to help people find romantic relationships. For example,
"A sample of 19,131 respondents who married between 2005 and 2012 indicates that more than one-third of marriages in America now begin on-line. In addition, marriages that began on-line, when compared with those that began through traditional off-line venues, were slightly less likely to result in a marital break-up (separation or divorce) and were associated with slightly higher marital satisfaction among those respondents who remained married (Else-Quest, Higgins, & Morton, 2012   ).
With these advances, people no longer have to meet and talk; they can exchange information prior to meeting. The barrier of distance is also eliminated. People can date and form romantic relationships with people in various geographic locations.  A study conducted on recent college graduates found that they "prefer using devices such as text messaging, e-mail and, of course, Facebook, rather than face-to-face communication" (Else-Quest, Higgins, & Morton, 2012    ).
Men vs. Women
A recent research study examined how men and women attachment patterns affected their desire to form and keep romantic relationships. The study found that women are more likely than men to become anxious about relationships. For females, being in a romantic relationship brings on feelings of anxiety and the fear of losing the person they love. Consequently, women are more likely to avoid displaying romantic actions due to fear of rejection. However, men do not fear this rejection, so they are more likely to display romantic actions than women.  While others say that women are choosier in falling in love because they are less driven by visible aspects. They seek to get to know their partners on a more intellectual level, while men are driven by the physical attributes of the women they are pursuing. The study showed that 48 percent of men say they fell in love at first sight. Men were also more likely to say I love you first in the relationships (Else-Quest, Higgins, & Morton, 2012).
Conclusion
Romanticism has changed over time, but certain aspects remain the same. Certainly, culture has a great deal to do with romantic perspective and the display of affection. In my opinion, men are more romantic than women because they have less fear of rejection and are fueled by physical attributes. Finally, technology has drastically changed the way that people form romantic relationships because it has broken various barriers that have hindered progress for years.
References
Bartels, A., & Zeki, S. (2000). The neural basis of romantic love. NeuroReport: For Rapid Communication of Neuroscience Research, 11(17), 3829-3834. http://dx.doi.org/10.1097/00001756-200011270-00046
Dion, K. K., & Dion, K. L. (2006). Individualism, collectivism, and the psychology of love. In R.J. Sternberg & K. Weis (Eds.), The new psychology of love (pp. 298-312). New Haven, CT: Yale University Press.
Else-Quest, N. M., Higgins, A., Allison, C., & Morton, L. C.  (2012). Gender differences in self-conscious emotional experience: A meta-analysis.  Psychological Bulletin, 138, 947-981
Hatfield, E., & Rapson, R. L. (2006). Love and passion. In I. Goldstein, C. M. Meston, S. R. Davis, & A. M. Traish (Eds.), Women's sexual function and dysfunction: Study, diagnosis and treatment (pp. 93-97). London, England: Taylor and Francis.
Time is precious
don't waste it!
Get instant essay
writing help!
Plagiarism-free
guarantee
Privacy
guarantee
Secure
checkout
Money back
guarantee
Get a Free E-Book ($50 in value)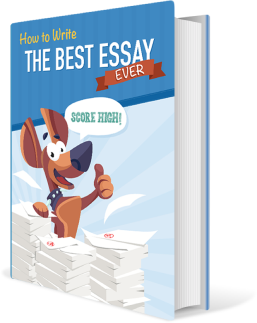 How To Write The Best Essay Ever!