The Novel: Once Were Warriors, Essay Example
Pages: 4
Words: 1202
Essay
This Essay was written by one of our professional writers.

You are free to use it as an inspiration or a source for your own work.
Novel
The title of Alan Duff's 1990 novel, Once Were Warriors, captures within it the primary theme of the book.  This may be condensed to one word: displacement.  However, this is displacement of a critical and huge kind, in that an ancient culture cannot find ways to adapt in a modern world so alien to its legacies.  Set in Rotorua, New Zealand, Duff's story does not overtly address the history of the Maori people or draw direct comparisons with the tribal culture and the Maori living in urban desperation today.  At the same time, the consistent and powerful misery of the Heke family underscores that something important has been lost.  Translated to the modern world, this is a people stripped of their heritage, as Beth Heke observes while taking in the Maori all around her: "The going nowhere nobodies who populate this state-owned, half of us state-fed, slum" (Duff 7).  Moreover, the theme suggests that there is no place in life today for any culture that is based on masculine aggression, if not violence.  More exactly, ways of life vital to the Maori in ancient times become today distorted, and the aggression that once made life possible is now brutality.  It is as well brutality fueled by hopelessness and applied to those within the Heke family circle.
The novel's plot centers on the Hekes and the violence in their lives.  Husband Jake drinks and physically abuses Beth, as their six children struggle, and often violently, to establish their own identities in their harsh world.  It is the rape and subsequent suicide of daughter Grace that alters this trajectory.  Different children take different paths; son Nig joins a street gang, ironically seeking a sense of family, and Mark discovers the Maori heritage when placed in a borstal.  It is Grace's death, however, that triggers real change.  Her violent father discovers a new self, and her mother also seeks to reclaim herself and alter this world of ugliness through reviving Maori culture in the slum.  Most interestingly, however, the point of view is both distanced and first-person.  As the miserable episodes are recounted, Duff introduces the scene but then lets his characters lead the reader through their own thoughts, as in Beth's reinforcing of the theme in her musing: "Hell, I dunno, must be something in the Maori make-up makes us wilder" (43).  It is a powerful narrative device, as is the finding of Grace's diary as a means of creating change, and the Hekes' realizing that a real understanding of their own culture may be the effort that saves them.
Film
From the opening scene, the 1994 film of the novel sets a distinct – and disturbing – tone.  There is a shot of beautiful Australian landscape but, as the camera moves, it is seen to be an illusion of a billboard over an urban Auckland slum.  Beth Heke moves through this, taking in the Maori street gangs and tension defining the area.  This tension, it soon becomes clear, is based in conflict.  There is far more here than poverty; there is ongoing desperation that does not accept the poverty and fights back.  Within the confines of the slum, this translates to ongoing brutality between both family members and virtually anyone encountered on the street.  Without question, the film is implacably violent.  In the scene when Beth defies Jake and he beats her, it is almost too savage too watch.  He strikes her like a boxer, smashing his fists into her face, even as Beth continues to defy him.  Similarly, Jake's role as "displaced" tribal leader is emphasized in the bar scene.  Another Maori foolishly plays the juke box while Jake is admiring the singer, and in an almost casual way Jake moves to the man and beats him mercilessly.  Here as elsewhere, tension and violence define this world.
This quality of Jake as displaced is crucial, in that it adds dimension to an otherwise despicable character.  He is abusive and cruel, but he is proud as well, and there is the sense that a better man is within him.  This goes to the film's focus on Beth's and Jake's relationship; it is deeply troubled but there is a bond there, and moments of affection contrast with the rage of Jake generated by this life.  It is Beth who is the film's core, however.  From the opening on, her despair is expressed through anger, as though she is somehow determined to find a way past the misery and ugliness of this life.  This quality comes together with the potential of Jake after Grace's diary is found.  In that bar scene, she confronts Bully for raping her daughter and Jake is ready to attack Beth. Their son Nig intercedes, however, and hands Jake the evidence in Grace's own words.  Interestingly, Beth watches passively as Jake nearly murders Bully, and because she has already resolved to leave this world behind.  If it is too overt a character transformation, it goes to the film's theme of desperation as lived by a people who have let the world rob them of their culture's true meaning.
Comparison
There are a number of pragmatic differences between the novel, Once Were Warriors, and the film.  To begin with, the setting changes from Rotorua to Auckland, which is interesting as the Maori are more a New Zealand people.  Then, there is a quality of poetic language in the novel, even as the characters express themselves and their thoughts in obscene ways.  On the screen, this becomes only increased ugliness.  More important are differences in focus.  Beth Heke is not the same woman in the film because, in Duff's novel, she is nearly as irresponsible and self-centered as her husband.  When, for example, Beth and Jake go to visit Mark (Boogie), Jake insists on stopping at a bar for a drink.  Beth waits, but then joins Jake in getting drunk in the bar.  In the film, Beth waits and waits, and then decides to call for a cab and return home.  Clearly, the point is to elevate her character.
It is the conclusion, however, that is most changed.  As noted, the revelations of Grace's diary, in which she reveals that Bully raped her, lead to the final confrontation between Beth and Jake, and her cool determination to begin a new life without him.  In the novel, Grace only suggests that it may have been Jake who raped her, which leads to the uncertain transformation in Jake.  Beth also seeks a new beginning, but the film far more sensationalizes the circumstances. Duff's novel is more realistic, expressing how the trauma of a daughter's suicide may generate change, but not insisting upon a "rebirth" of the parents that may be relied upon.  All they may do is try to find a new way.  In plain terms, the film dispenses with ambiguity and asserts a woman's ultimate resistance against brutality and her awareness of the truth of her culture.  It is an interestingly sentimental ending to a film otherwise powerfully honest, and it lacks the greater power of Duff's realism.
Works Cited
Duff, Alan. Once Were Warriors. Queensland, AUS: University of Queensland Press, 1990. Print.
Once Were Warriors.  Dir.  Lee Tamahori.  Perf. Rena Owen, Temuera Morrison, Julian Arahanga, and Mamaengaroa Kerr-Bell. Communicado Productions, 1994.  Film.
Time is precious
don't waste it!
Get instant essay
writing help!
Plagiarism-free
guarantee
Privacy
guarantee
Secure
checkout
Money back
guarantee
Get a Free E-Book ($50 in value)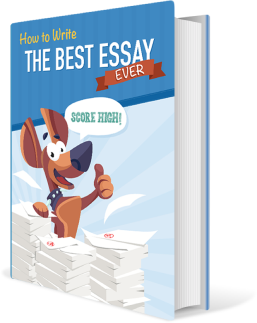 How To Write The Best Essay Ever!