The Odyssey, Research Paper Example
This Research Paper was written by one of our professional writers.

You are free to use it as an inspiration or a source for your own work.
The Odyssey-characterization of Odysseus
The Odyssey is a poem set in the ancient Greece, about a hero, Odysseus. Odysseus is a man who went for a Trojan war and the poem describes his long awaited return. He has a distinctive personality and endures pain in his journey back home. "Odysseus," originates from the Greek word odussomai, meaning, "to suffer." This young man receives the name from Autolyko, his grandfather. The grandfather, however, makes the name sound as if it is Odysseus to inflict pain to others (Campbell, Joseph 52). This brings in irony as the whole poem describes how Odysseus himself suffers. It is after his long-term sufferings that he inflicts pain to others, to fulfill the grandfathers meaning. Odysseus returns to his homeland, Ithaca after having wondered for ten years. The writer of the poem gives Odysseus the role of being the protagonist and hero of the whole poem. He is a man who left home to go fighting in the Trojan War .After the end of the war; he has the mission to make his way home to Ithaca, which costs him ten years of wondering. Just like any other person, he has his bad and exemplary character traits that he shows on his way home. This paper discussed the characterization of Odysseus in the poem, odyssey.
Odysseus as true picture of a king
Odysseus bore all the physical characteristics of the classical hero and king. He is radiant and handsome, with bulging muscles and imposing physique. His appearance alone provides a feeling of safety and security. These physical attributes presented an ideal and important leader for Ithaca or any other village (Barnes, Mario L 19).
Odysseus is just one the few kings who would risk their lives to go fight for their people. In fact, most of the kings would rather send their warriors for war. They left at the comfort of their homes while the warriors answerable for their defeat or winning of the battle. He proves to be a hero who is selfless and goes ahead to fight for his people in the Trojan War. Despite the fact that he was initially reluctant to fight in the Trojan War, he cannot compare with his peer leaders who never fought for their people. He thus represents the outstanding and extremely respected leader among the Greeks. The war takes him ten years, and on top of it, another ten years on the journey back home. There is nothing more, that a small village, and in this case, an island would like for a king that a courageous leader
Odysseus as a courageous hero with wisdom
A person who offers to sacrifice himself and go for war to fight for his people proves the presence of courage in him. Courage and wisdom help Odysseus survive all through the whole episode. He takes advantage of the sleeping beast, having eaten two men, to kill the Cyclops.
His wisdom applies where he always hesitates and takes caution before taking action. He reasons out, evaluates a situation, and then takes action. These approaches save him and his men in several occasions. Odysseus has an extensive knowledge that no progress can occur without the use wisdom. His courage and wisdom has enabled him to appear enthusiastic and successful throughout the battle.
Odysseus undergoes a series of trials inflicted by various individuals. He has to pass through the so many trials set before him, to be able to return to his rightful home. A outstanding example is Poseidon who angers for the blinding of his one-eyed giant son and keeps Odysseus wondering for 10 years (Barnes, Mario L. 56). This incidence only puts Odysseus in a merciless condition for such a long time of punishment that say Odysseus return home pitiable. As is that is not enough, trouble still awaits him at home.
Odysseus returns to Ithaca dressed as a beggar to evaluate the hardships he had undergone. However, the whole issue is also tricky as this somehow a way to hide his identity and examine the reaction of people. In the two events of the slaughter of the suitors and the stringing of the great bow, Odysseus still regarded as a beggar who in not energetic. However, he ignores all that and proves the opposite of the suitors. He muscularly lifts the heavy bow and bends it. He then picks an arrow and throws it right through the line of the twelve axes. The suitors remain astonished of his incredible feat. He stands tall for having endured the painful feeling; perceived as a beggar by the suitors (Campbell, Joseph 98). With no immediate reaction, he endures all these moments and waits for the right time to take action.
Odysseus with endurance and static Homeric character
Odysseus has the desire to complete his dangerous and tempting journey successfully to return home. The most tempting moments is when he meets Calypso, an exotic lady in an exotic land. He lives a luxurious life, but still has the urge to return home.
Calypso goes ahead and offers Odysseus a choice of either committing immortality with her or going back home to his wife and family. Odysseus even admits that Calypso was far much better and could not be comparable to his wife. These is so tempting for any normal man, however, despite the temptations by the goddess Calypso realized that he needed to go home. He was loyal s to his wife, to his home and to his children.
Every single minute spent with the Phaeacians makes him think about home. Temptations get in where to some extent the glory- seeking mission outweighs his home-reaching mission. If he were not straight and focused, the luxurious life could lure his dreams of reaching home. He even goes ahead, and opts to tell a lie when necessary. He lies about his identities, which somehow worked, but not long enough. In fact, there is the situation that Odysseus tricked, and his pride cooled down. He foolishly told his real name to Polyphemos (Barnes, Mario L. 112). His desire for glory prompts him to disclose his identity to the Cyclops. This inflicts Poseidon, bringing down his wrath upon Odysseus. He, however, conquers the situation and moves on.
Odysseus as an intelligent, intellectual, and cunning person
Upon getting himself in difficult situations, he plays his cards well. Odysseus is in some tough situation upon escaping from the cave of polyphemus. This is the cave where he lost men and time upon sacking the land of the Cicones. He waits for too long in the cave, even though he was enjoying the free milk and cheese. The Cyclops returns and has him trapped in there. Odysseus realizes that it is not possible to escape through brute force that the Cyclops had. He thus comes up with the plan of tricking the Polyphemus that enabled them to escape. It is through his quick thinking that they were able to escape. Another situation, where he proves his intelligence occurs when he slaughters the suitors. He plays safe in the whole issue, thus hides the whole situation by ordering a strike up for a wedding tune. The third situation occurs in the island of Scheria, upon his first address to Nausicaa. His comforting approach and his suave is quick to win her trust. These traits make him stand out as an articulate speaker who can easily convince and manipulate his audience easily, while his evil traits and wrong doings hide.
Everyone has good and bad characters. Having discussed the positive side of Odysseus does not mean he was an angel. From time to time, he exposed his ill characteristics as:
Odysseus as proud and sensual
Odysseus tricked the Cyclops and escaped successfully. This could have given him a clean escape to go back home. However, he had the desire of glory and wanted to show off himself. This pushed him to taunt the Polyphemus and reveal his name. This is pride in its way. He wanted his deeds known. Little did he know that these would almost lead to their ship destruction by the enraged giant. It also brought about the wrath of Poseidon, the god of the Sea, who dogged his thereafter journey.
In actual sense, it is Odysseus weaknesses of being proud and sensual that prolonged his journey to Ithaca. In the episode that occurred on the Cyclopes' Island, Odysseus, he saves his crew. Odysseus faced the enchanter, while the other men remained in the boat in their encounter with Circe. Then, he starts bragging about his exploits, this made Polyphemus hurl giant boulders, which almost made the ship sink. Odysseus hurt by the incidence the proud characteristic displayed in this incidence shows how much selfish and how Odysseus lacks respect for others.
The sensual trait portrayed where Odysseus stays with Circe for a whole year before his men remind him about home. This demonstrates Odysseus's inability to resist temptation. This also contributes to his prolonged journey back home. These traits representing Odysseus's weaknesses despise him reducing the much power he possessed. The pride and sensual traits resulted from the much power he had to influence people. Odysseus had a prolonged desire for glory, which he got. However, this only prolonged his return journey to a period of ten years, where other warriors returned home immediately after the war.
Odysseus as a vengeful character
Penelope is just an example of a faithful wife in the poem who is so much enduring. She keeps the home and the family intact while patiently waiting for the return of his husband. While far away from home, the suitors take advantage of Penelope for Odysseus absence. In the twelve years of his absence to fight against the Trojans, they waste his wealth. The suitors maybe thought he died in the war. The war had long ended, and most warriors had returned home having won the battle. Odysseus and his men were missing. His prolonged stay in the war occurs since Odysseus lives this time in captivity at the Ogygia isle(Campbell, Joseph 125). He even meets Calypso who claims to love him so much and wants to marry him. With the straightforwardness, Odysseus is against this idea, since he knew he had a dear wife waiting for him. 10 years of captivity and struggle did not shed Odysseus dream of ever reaching home. With pain and agony, he successfully returns home finally. He finds out that suitors courted Penelope with the thought that she had become a widow. They took advantage of his wife when he was away. As if that is not enough, they spend days in Odysseus house, feast on his livestock and destroy his wealth. With so much pain in his heart, he mercilessly slays the suitors of Penelope, his wife. He does this in secret.
Conclusion
The story describes how characteristics of individuals can affect their life outcomes. Nonetheless, Odysseus survives and conquers all that happens to him. The climax of it all marked with all due respect. Against all the odds and difficulties that Odysseus went though, he is able to reach home (Campbell, Joseph 112). His wisdom, courage, and intelligence do not go in vain. He slays the suitors who had taken advantage of his wife and his belongings. Finally, he has the last laugh. He rejoices upon acceptance by his family to start anew life all over again. Anyway, what more can a man who has fought and won a war desire than to be home celebrating and rejoicing his victory?
Works Cited
Barnes, Mario L. Law & Society Review, Vol. 44 (3), (2010), p 469-486, 18p.
Blanchard, Kanina. Ivey Business Journal, , Vol. 76 (2), (2012) p37-40, 4p.
Campbell, Joseph. The Hero with a Thousand Faces. 2nd ed. Princeton, NJ: Princeton University Press, 1968.
Demiralp, Didem. Journal of Gazi Academic ViewVol. 4 (8) (2011), p215-233. 19p
Homer. 'The Odyssey'. Trans. Walter Shewring. Oxford: Oxford University Press, 1980.
Homer. 'The Odyssey, Book XVI', The Iliad & The Odyssey:Trans. SamuelButler. p. 628.
Plutarch. 'The Rise and Fall of Athens: Nine Greek Lives'. Trans. Ian Scott-Kilvert, London: Penguin, 1960.
What Works Clearinghouse (ED). What Works Clearinghouse. 2012 pp. 6.
Stuck with your Research Paper?
Get in touch with one of our experts for instant help!
Messenger
Live chat
Time is precious
don't waste it!
Get instant essay
writing help!
Plagiarism-free
guarantee
Privacy
guarantee
Secure
checkout
Money back
guarantee
Get a Free E-Book ($50 in value)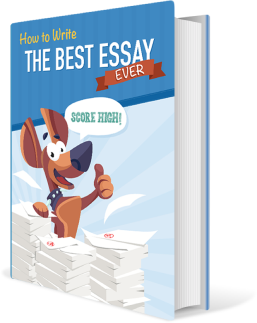 How To Write The Best Essay Ever!