The Pathophysiology of Acromegaly, Term Paper Example
This Term Paper was written by one of our professional writers.

You are free to use it as an inspiration or a source for your own work.
Sometimes referred to as acromegalia, acromegaly as a disease can be defined as a chronic metabolic condition characterized by a gradual and marked enlargement and elongation of the bones of the face, jaw, arms, hands, and other extremities. Usually found in middle-aged individuals, particularly men, acromegaly is caused by the overproduction of certain growth hormones, especially those linked to the pituitary gland which in normal individuals controls growth and physical development (Glanze, 2002, p. 15).
In more precise terminology, acromegaly results from an overabundance of a growth hormone (GF) known as insulin-like growth factor (IGF-1) or somatomedin-C which is released into the bloodstream (Acromegaly, 2013). Most of this type of growth hormone arises from often benign or non-cancerous tumors called adenomas growing on the exterior of the pituitary gland, located adjacent to the hypothalamus and concealed within the sphenoid bone. Prior to the advent of highly advanced medical diagnoses, acromegaly usually went undiagnosed. As a result, individuals suffering from this debilitating disease experience a number of serious disorders and more often than not, premature death, usually before the age of sixty (Acromegaly, 2012).
As a progressive disease, acromegaly begins to appear as a physical phenomenon in the face and neck which becomes enlarged and malformed as a result of excessive, IGF-1 in the bloodstream and the muscular system. As the disease progresses, the face, neck, and hands gradually become noticeably larger and distorted, and when the disease progresses into the chest area, the lungs and heart are pushed out of place, due to the increasing size of the body. As might be suspected, this malformation results in a number of serious disorders, such as "Type 2 diabetes, high blood pressure, an increased risk of cardiovascular disease, and arthritis." Also, individuals with acromegaly are at an "increased risk for colon polyps which may develop into colon cancer" if not surgically removed (Acromegaly, 2012).
Although acromegaly almost always occurs in adults, the IGF-1 growth hormone has been known to affect children as young as five years of age. When this occurs, the disorder to referred to as gigantism, an abnormal condition characterized by excessive size and stature and like acromegaly, is caused most frequently by the hypersecretion of growth hormones similar in nature to IGF-1. Most researchers agree that like acromegaly, this condition is a result of some type of genetic defect, usually in the Y chromosome (Glanze, 2002, p. 518).
An additional area of concern related to acromegaly are tumors known as macroadenomas which are considerably larger than adenomas. These types of tumors, often benign, "grow upwards into the brain cavity and compress the optic chiasm" or optic nerves that lead into the eyes. When this condition occurs, the affected individual experiences acute vision problems which may include "a loss of the outer peripheral vision," known as bitemporal hemianopsia in which the individual "can only see what is directly in front of them," rather than objects off to the sides. Other problems related to vision includes the complete loss of visual acuity or blurred vision which occurs when the "macroadenoma grows forward and compresses an optic nerve" (Acromegaly, 2013).
Lastly, due to the increase in the dimensions of the face and neck, individuals with acromegaly can experience hypopituitarism or complete pituitary failure which occurs when the gland is compressed, thus making it impossible for hormones to be secreted into the bloodstream (Acromegaly, 2013).
References
Acromegaly. (2013). UCLA Pituitary Tumor Program. Retrieved from http://pituitary.ucla.edu/body.cfm?id=89#physiology
Acromegaly. (2012). National Endocrine and Metabolic Diseases Information Service (NEMDIS). US Department of Health and Human Services. Retrieved from http://endocrine.niddk.nih.gov/pubs/acro/acro.aspx
Glanze, W. D., ed. (2002). Mosby's reference guide to human pathology and physiology. St. Louis, MO: C.V. Mosby, Inc.
Stuck with your Term Paper?
Get in touch with one of our experts for instant help!
Messenger
Live chat
Time is precious
don't waste it!
Get instant essay
writing help!
Plagiarism-free
guarantee
Privacy
guarantee
Secure
checkout
Money back
guarantee
Get a Free E-Book ($50 in value)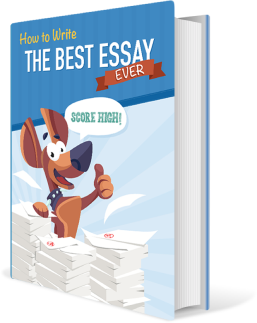 How To Write The Best Essay Ever!