The Politics of Health Legislation: An Economic Perspective, Essay Example
Pages: 7
Words: 2060
Essay
This Essay was written by one of our professional writers.

You are free to use it as an inspiration or a source for your own work.
Discuss the impact of health policy on individuals, on health related organizations, and on interest groups. Health policies are formulated and implemented in order to enhance the health of a country's denizens. Such policies have direct ramifications that impact individuals on the micro and macro levels. After health policies are codified, they must be vetted, scanned, analyzed, and change accordingly. Indeed, the policymaking process is cyclical rather than linear so that the best version of a policy that enhances healthcare manifests. Healthcare policy-making has various consequential effects on individuals, healthcare organizations, and interest groups. Prior to the implementation of healthcare policies, they must undergo a modification process by policy-makers.  The brainstorming process is known as agenda setting, which precedes the implementation phase. Policy-making calls for a modification process as the fine-tuning phase so that the best version of a healthcare initiative is finalized. It is during the modification phase that interest groups can utilize manipulation as a tactic to influence the contours of a health policy. Interest groups refer to external sources that healthcare organizations look to assist both on the influence on behalf of a health organization and in analysis.
Various interest groups advocate for physicians to engage in preventative healthcare practices, such as the National Organization for Women (NOW). One example of a preventative practice is the Pap smear, which is conducted in order to examine any cellular changes or irregularities in the cervix that may signify early onset cancer. Unfortunately, for women who are on Medicaid they can only have access to this service once every two years. A policy change is necessary so that women can obtain this procedure annually in order to better prevent and treat cervical cancer in women. Such policies highlight how profoundly individuals are impacted by healthcare policy.  The patient suffers from the possibility of having cancer and not getting screened early enough. However, it is the policymakers who are responsible to provide a correctives for such gaps in the healthcare system. AS such, all health policies must be analyzed and assessed in order to ensure that individuals benefit from them and that the policies yield positive outcomes prior to administering a new policy. The cyclical process of healthcare policy-making is imperfect, which is why interest groups often look to modify policies. Indeed, interest groups that are impacted by policies retain the agency to ascertain whether or not a policy is fulfilling what it was devised to do, and if not, interest groups turn to manipulation in order to alter the policy in their favor. In reference to patients on Medicare  having access to an annual papsmear, interest groups such as NOW would have to engage in the modification process during the agenda-setting phase.  It is during the modification process when interest groups must exert their influence on policymakers and make them cognizant of the responsibility they have to reduce health threats and abate levels of jeopardizing people's lives because of arbitrary health policy.
Who are the demanders and suppliers of health policies? What motivates each in the policy practice? The demanders of health policies are individuals, healthcare organizations, and special interest groups that have a stake in various health policies.  Those who have resources and ample money supply demand more services than those who do not. Individuals must invest a lot of time and resources in various health policies, and they need to procure a lot of information about the policy. Participation is quite limited, especially within the political markets of healthcare policy. Individuals must be willing to invest additional times and resources even though very few of them will actually benefit from the policy. Organizations are usually comprised of insurance companies, technology suppliers, and larger health organizations.  Interests in health policy may be limited despite the fact that organizations have greater clout and agency in terms of time and finance than the individual. Interest groups influence health policies the most because they pool resources and possess the same core beliefs and interests. As a result, interest groups have a greater chance of succeeding within the political marketplace. The American Hospital Association (AHA) is one example of an interest group that influences health policy, and interest groups are often perceived as elitist. The suppliers of health policies are policymakers (legislators and other elected officials who participate in the legislative process), members of the judiciary, and bureaucrats that are both appointed and elected. Judges and juries are charged with the task of interpreting laws in addition to configuring procedures so that health policies are constitutional. Legislators and elected officials include members of congress who serve both public interests and self interests and seek to maximize political gains via health policy. Legislators render decisions about policies based on cost-benefit analysis. Bureaucrats and executives oversee the implementation of policies in the public realm. They also pen the regulations and rules at the executive level, and make authoritative decisions pertaining to health laws. Members of the judiciary branch have an active role in the judiciary process of formulating and implementing health policy. U.S. courtrooms have increasingly dealt with cases regarding healthcare policy, including issues related to humane treatment of patients. Because the executive and legislative branches often fail to develop explicit health policies, the judiciary branch opts to do so. The Affordable Care Act is one example of how the judiciary can impact the health policy process. Self-interest plays less of a role in the enhancement of health policy within the judiciary.
Discuss the involvement of interest groups in the political circumstances that affect agenda setting. Incorporate specific ways they influence agenda setting. 
Kingdom(1995) examines the role of agenda-setting in the formulation of public policy and asserts that agenda-setting functions as a confluence of political circumstances, problems, and solutions to those problems. When these three facets align with one another, a policy window opens, which enables a problem and potential solution to create a new health policy or an amendment to existing policy from a set of problems and solutions and pushes forward within the process of policymaking. Current health policies that are also public laws—including those that relate to the licensing of health practitioners, funding for HIV and AIDS research, and women's health—emerged out of agenda setting and catalyzed changes in health policy. As such, interest groups use manipulation during agenda setting according to their political biases in order to shape the contours of a policy in their favor. The fact that serious health-related problems still exist does not have a direct bearing on whether or not policies are passed in order to treat such issues. Potential solutions to the health problems in addition to the political will to implement certain policies must exist as well. As such, agenda-setting should be perceived within the context of problems, possible solutions to those problems, and political contingencies.
What congressional committees are most important to health policy? Briefly describe their roles. 
There are various congressional committees that are integral to the policymaking process within the healthcare arena. The Senate Committee on finance and the subcommittee on health was created by the Social Security Act and Medicare as well as the Senate Committee on health, labor, education, labor, and pensions, with the subcommittees on employment and workplace safety, on children and families, and aging and retiring are two of the committees within the Senate that are integral in the policymaking process. These committees authorize policy jurisdiction over Medicaid and Medicare programs. Various House committees are also involved in the arena of health policy. The House committee on ways and means and the subcommittee on health are prominent for health research, health delivery systems, and healthcare overall. The House Committee on commerce and energy, and the subcommittee on health, the environment, and energy also contribute to the formulation of health policy and oversight,
Discuss legislative oversight of policy implementation. 
Legislatures have amplified their ability to play a more active role in the oversight of health policy implementation by asserting autonomy from the governor; taken up more responsibility in the formulation of health policy; and are active in the oversight of activities carried out by the executive branch. Legislative oversight is thus manifold. Legislative standing committees are formed in order the constantly review the work carried out by state agencies according to certain categories. Legislatures also have the ability to creates staff agencies or committees that specifically assess the operation and performance of a particular agency. Legislatures can review, and in some instances veto, various rules and regulations that executives devised in order to implement a policy. Legislative oversight has emerged as an integral component to the checks and balances system. Because states have procured more responsibilities for government services and programs, legislative oversight is of paramount importance. However, legislative oversight can foment friction between various branches.
What does it mean to characterize policy implementation as public management?
 Public management refers to a process in which public policy is formulated and influenced from external forces. This process manifests within democratic contexts because individuals or agencies in power are accountable to its constituents. Although this process does not work in every instance, organizations and companies that have devised a plan often yield positive results for the causes they are behind. Thus, if policy implementation is considered public management, then stakeholders are accountable to serving the public rather than their own self interests.
Discuss the concept of incrementalism in public policymaking. 
At the core of public policy is decision-making, as policies are about choices made by stakeholders backed by the coercion of the state. Important questions for how policy theory develops are who is charged with the responsibility of making decisions, how do policy makers render decisions, and what components impact the parameters of a decision. Incrementalism refers to a theory that germinated out of the reality that rational decision making is not feasible because of how complex the current policy environment is. This theory does not necessarily consider all policy actors to be intentionally irrational, but it does posit that policy actors make decisions that are goal-oriented, and ensuing processes take place in order to achieve the stated goals. Nonetheless, there are various components that do not work in favor of scientific rationalism.
Describe in general terms the operation stage of policy implementation.  
The Operation stage of the implementation of policy involved conducting and administering various programs. Coherent, well-written rules and policies are critical for the operation stage to be successful. Devising clear and coherent objectives and goals, in addition to the goals that do not conflict with one another, are just certain aspects of a good public policy. The operational stage can be complicated if there are conflicting or nebulous goals, which is problematic especially when it comes to health policies. The implementation of health policy can impact human behaviors and lifestyles by affecting both the accessibility and availability of health services and resources provided via the current health care system. Thus, the articulation of the objectives and goals of a health policy during the operation phase is critical.
Discuss the effect of a policy on its own implementation.
 Policies impact their own implementation through a complex process and the nature of a policy. Policy implementation refers to a stage in which the government carries out a health policy adopted. At this stage, government departments and agencies that are accountable for a certain area of policy formally take charge of the implementation of a certain policy. Policy implementation can only take place once a bill becomes a law.
What 2 major areas of concern do individuals share with health-related organizations and interest groups regarding policies and the process through which they are produced? Why are these concerns more easily addressed by organizations and groups than by individuals?
 Two concerns that individuals share with health-related organizations and interest groups regarding policies and processes through which they are produced are the supervision of policy implementation and the allocation of resources to see that the policies are effectively carried out. These concerns are better addressed  by groups and organization rather than individuals because groups and organizations can pool resources on a macro level, which, in the current healthcare system, is necessary to enact change.
References
Aberbach, J. D., and M. A. Peterson. (2006). The executive branch. New York: Oxford University Press.
Edwards, G. C., Wattenberg, M.P., & Lineberry, R.L. (2009). Government in America: People, Politics, and Policy, Brief Study Edition, 10th ed. White Plains, NY: Pearson Longman.
Feldstein, P. J. (2006). The politics of health legislation: An economic perspective, 3rd ed. Chicago: Health Administration Press
Kingdon, J. W. (1995). Agendas, alternatives, and public policies, 2nd ed. New York: HarperCollins College Publishers.
Time is precious
don't waste it!
Get instant essay
writing help!
Plagiarism-free
guarantee
Privacy
guarantee
Secure
checkout
Money back
guarantee
Get a Free E-Book ($50 in value)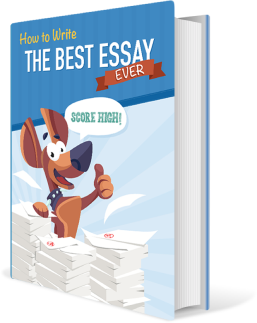 How To Write The Best Essay Ever!