The Practice of Motivational Interviewing, Research Paper Example
This Research Paper was written by one of our professional writers.

You are free to use it as an inspiration or a source for your own work.
In the history of counselling practice, there were various approaches in treating patient's problems. Some were more advisory, the other more invasive. However, the long-term experience in psychological and counselling practice demonstrates that it is patient's decision to recover and get better or remain in the same condition. Thus, no one else but the patient can make him better. On the other hand, some techniques and practices can assist in patient's decision-making process of recovering and changing harmful and destructive behaviour. In this regard, the aim of this paper is to explore what motivational interviewing is and it works. In this context, the book "Motivational Interviewing, Third Edition: Helping People Change" by William R Miller and Stephen Rollnick. In this regard, some of the explored issues include such matters as how motivational interviewing is used, stages of motivational interviewing and change in clients behaviour, whether motivational interviewing can overcome resistance to change and overall discourse of motivational interviewing.
From the procedural perspective, motivational interviewing is "a collaborative conversation style for strengthening a person's own motivation and commitment to change" (Miller & Rollnick, 2012, p. 28). The main emphasis in this regard is that this practice differs from ordinary interviewing in counselling by its non-invasive nature and motivation toward stimulating patient's own decision-making. The conversation is described as a continuum in which on one end conversation style is directive, and then it changes to guiding in the middle. Finally, on the other side there is following style of conversation (Miller & Rollnick, 2012, p. 19-20).
In building motivational interviewing one of the main challenges for practitioners is to avoid the "righting reflex," meaning that counsellors should not try to provide their patients with the right answers or arguments in favour of the right side of the argument regarding the existing problem. Instead, the practitioner needs to "supportive climate in which clients feel comfortable expressing both the positive and negative aspects of their current behaviour" (Resnicow and McMaster, 2012). The main reason this should happen is because patients are often in the state of ambivalence, which means they have conflicting feelings about existing issue. They know better than anyone else all pros and cons of their problem. If counsellor takes the right side of the argument, instinctively patient will take the opposite side and will fight for the preservation of the existing problem, resulting in the state of denial or "being oppositional" (Miller & Rollnick, 2012, p. 22). In this regard, the nature of motivational interviewing is in stimulating the client to use more change talk, meaning "the person's own statements that favour change", than sustain talk, "the person's own arguments for not changing, for sustaining the status quo" (Miller & Rollnick, 2012, p. 21). Thus, the main principle of this practice is a belief that "people are more likely to be persuaded by what they hear themselves" (Miller & Rollnick, 2012, p. 28). In this regard, motivational interviewing can overcome client's resistance to change because it is not a decision imposed from outside, but the decision of a client to change his behaviour. The role of a counsellor is only to assist and bring the motivation and decision to change from within the clients will. Thus, the practitioner should help clients to make essential life choices "even if the decision is not to change" (Resnicow and McMaster, 2012).
After a few decades of research, it was outlined that in order to achieve a successful motivational interviewing practice, teaching and training mere techniques is not enough. The practice of motivational interviewing requires an underlying spirit or a certain perspective on how to practice this concept. It is argued that the spirit of motivational interviewing can be gained through the experience of its practicing, and it includes four elements: partnership, acceptance, compassion and evocation. Each of the elements can be perceived in two ways: experientially or behaviourally (Miller & Rollnick, 2012, p. 29). In terms of a partnership component, the practitioner should act as a dominant figure in the process or as a teacher with a pupil. On the contrary, counsellor should engage in active collaboration with the client on his way of self-examination, because the expert in this matter is the client, since he is the only one who knows himself well. In this regard, the counsellor is not an expert, so he needs to avoid, expert trap of knowing all the right answers. The only one who knows these answers is the client (Miller & Rollnick, 2012, p. 31). Thus, partnership should be based on mutual understanding, equality and respect.
The second component is acceptance. The essence of this component is not in approving what client does and his life path or motivations for his actions. It is also not in liking the client for any personal features that can compensate for his difficulties (Resnicow and McMaster, 2012). In terms of the discussed practice, acceptance is meant in terms of four components outlined by Carl Rogers: absolute worth, affirmation, autonomy and accurate empathy. In terms of the absolute worth, the practitioner should accept and prize the inherent potential and worth of every individual (Miller & Rollnick, 2012, p. 32). In this regard, the practitioner has to believe and thus make the client believe that for some reason the client is trustworthy, in other words trust in the client is the core absolute worth. The second component of acceptance is accurate empathy, which envisions "an active interest in and effort to understand the other's internal perspective, to see the world through her or his eyes" (Miller & Rollnick, 2012, p. 32). This does not suggest an appeal to emotional perception of the problem, but the change of perspective of viewing the problem. The third component of acceptance is the support of autonomy, which means that counsellor respects client's independence and the ability to make his own decisions. The final component of acceptance is affirmation. The essence of affirmation is acknowledging client's strengths and applied efforts on the way to changes. In other words, the positive and supportive approach to evaluation of client's capacities needs to be applied (Miller & Rollnick, 2012, p. 34).
The next element of motivational interviewing spirit is compassion. Once again in this regard is meant not an emotion but a commitment to pursue a well-being and improvement of a client. The practitioner is expected to suffer to gather with his client and go with him through every stage of recovery. The main reason this element was added because none of the other three can be practiced without selfless commitment. The final element of motivational interviewing spirit is evocation. It is argued that the main rationale for one's problem is that something is missing from the entire picture, and the role of a practitioner is to find it together with the client. Thus, they both have to return to client's past and trace that missing element that caused the problem. This means that the practitioner does not have the right answers (Miller & Rollnick, 2012, p. 36).
In terms of stages or processes of motivational interviewing, there are four phases of its clinical implementation: engaging, focusing, evoking and planning. On the stage of engaging, both practitioner and client are working towards establishing of a functional relationship. It is usually based on building trustworthy working interactions, during which client can feel comfortable and eager to work on the target subject. If engaging is successful, at this stage client's modus operandi might change slightly in terms of his attitude to the practitioner and the attitude to sessions. For instance, when patients establish functional working relations, they usually make sure they come on time, and in their best shape. Thus, the successful engaging stage can motivate patients to control their problem at least for the sake of sessions and in practitioner's presence. This is already a step forward, but it is not yet a conscious decision to change one' behaviour for good.
The next stage is focusing on a certain agenda the client came to discuss. This agenda develops around the change goals posed during the engaging stage. Thus, the aim of the focusing process is to "help to clarify direction, the horizon towards which one intends to move" (Miller & Rollnick, 2012, p. 41). The importance of this stage is that it makes the client realises what he wants and how he can achieve it through his own efforts. The next stage of evoking involves extracting client's personal motivations for the change of behaviour. This stage is the essence of this practice since the client is the one to state these motivations and accept them. Thus, the success of this practice in contrast to others is in exactly in the process of evoking and making the rights statements by themselves rather than by practitioners. This self-realisation is the force that make clients change, because it is their own decision that was not made or imposed by anyone else like in more compulsive practices. The final stage is planning which involves both "developing commitment to change and formulating a specific plan of actions" (Miller & Rollnick, 2012, p.43). At this stage, clients are ready to start acting, and they just need assistance in realising all of the available options that would suit them.  After all these stages, the systematic change of client's behaviour should take place (Resnicow and McMaster, 2012).
Overall, from all mentioned above, it can be concluded that motivational interviewing is used as a counselling practice in order to encourage a client in his personal motivation to the change of behaviour. This practice is successful in overcoming client's resistance to change because it assists in stimulating motivations originating from the client rather than forcing the client to do what he does not want. On each stage of motivational interviewing, the client comes closer to realisation of his personal motivations for the change of behaviour and their practical implementation, which give him systematic understanding and practical guide to fulfilling his own decision of changing his behaviour. The practice of motivational interviewing is a complex process, and its success requires a certain set of mind or alignment of the practitioner. In this regard, the main components include partnership, acceptance, compassion and evocation. Although the overall practice seems to be promise complete success, all depends on the client's personality and compatibility between the client and the practitioner. If no trust was built on the initial stage of motivational interviewing, the following stages would be artificial and counterproductive.   Thus, like any practice, this one has individual suitability.
References
Resnicow, K. and McMaster, F. (2012). Motivational Interviewing: Moving from why to how with autonomy support. International Journal of Behavioural Nutrition and Physical Activity, 9(19), doi:10.1186/1479-5868-9-19.
Rollnick, M.R. & Miller W. S. (2012). Motivational Interviewing, Third Edition: helping
People Change. New York, NY: The Guilford Press.
Stuck with your Research Paper?
Get in touch with one of our experts for instant help!
Messenger
Live chat
Time is precious
don't waste it!
Get instant essay
writing help!
Plagiarism-free
guarantee
Privacy
guarantee
Secure
checkout
Money back
guarantee
Get a Free E-Book ($50 in value)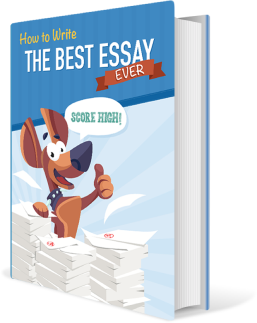 How To Write The Best Essay Ever!