The President's Decision vs. The Sacrafice of Abraham, Term Paper Example
This Term Paper was written by one of our professional writers.

You are free to use it as an inspiration or a source for your own work.
In "Fail-Safe", the last chapter is called "The Sacrifice of Abraham" because the president recognizes that he must make a decision that kills his wife and the residents of New York City in order to save the world. While some literary critics believe that the U.S. President's decision to conduct the nuclear attack is the parallel of Abraham's willingness to sacrifice his son Isaac for God, this does not appear to be the case. There is a clear misbalance of power and faith in these two situations. While both the president and Abraham wish to make the action that is best for the world, the two do so for very different reasons.
The main factor that makes Abraham and the U.S. president's situation different is due to their status. Abraham is a humble man with no power, who is faithful to God. He has made mistakes in the past and wishes to atone for his sins by demonstrating to God that he is His servant. On the other hand, the U.S. president is a man with a lot of power who has had the ability to potentially stop this nuclear war in many instances before his decision to destroy New York City (Rollins et al. 2005). As a consequence of his inability to resolve the war prior to the need to make this choice, many innocent lives are in danger in addition to the one life he cares about the most. The U.S. president is required to make this decision in order to fix his own past mistakes because this decision is the lesser of two evils. Despite this, destroying New York seems like a clear decision to the president because he knows he has to be the hero of the world (Burdick n.d.). On the other hand, Abraham would only be hurting himself by killing his son for God. He believed that he would not be remembered as a hero for doing so, but was simply aware that he should obey the wishes of God. Before deciding to obey God's wishes, he could not understand what good would come out of his action, but decided he should anyway despite the love he held for his son. Unlike the U.S. president, Abraham had no power and decided to give away the last of his power to God. As a result, Abraham's action can be seen as noble because he demonstrated an ability to do what is right and just despite not understanding why his actions would be helpful. On the other hand, the U.S. president acted because he know that he needed to be the hero that would save the world (Crowther 1964). While his actions were necessary, they can also be considered selfish due to the power that the president held to have potentially stopped this conflict before it reached the point of destroying the world.
In these two situations, it is easier to emphasize with Abraham's decision because Abraham is presented to us as a simple man with a tendency to behave ethically. When he is asked to sacrifice his son to God, he is not sure what to do. He loves his son and knows that murder is wrong, but he also knows that God would not ask him to do something that would not have a benefit in the end. As a result, Abraham makes the better decision to follow God and learns that he would not have to sacrifice his son due to his faithfulness. This story has a happy ending due to the character of Abraham. Because he does what he is asked to by God, he is rewarded. On the other hand, it does not appear that the president has always behaved ethically, and this is evident from the world's state of affairs. While the war with the Soviet forces is a concern, steps could have been taken to reduce the conflict, thereby minimizing the amount of lives lost around the world. The U.S. president's inability to recognize how to do this properly and to continue engaging in war demonstrates that the nuclear warfare is in part his fault. Rather than fighting to defend one's values, it is necessary to understand when the fighting should stop in order to protect life, which is more precious than values (Stern 1964).
Ultimately, the U.S. President and Abraham differ in values, as the U.S. president cares more about countering the Soviet lifestyle than protecting the lives of men fighting across the world. Abraham demonstrates that he has a respect for life, but understands that he may be making an action for the greater good by agreeing to sacrifice his son to God. While both men need to make difficult decisions, Abraham was able to act according to true ethics, while the U.S. president acted in a manner that would help fix the problems he was partially responsible for causing. Therefore, the situations that the two men were in can be said to be different due to Abraham's lack of power and willingness to submit to a greater power and the U.S. president's similar refusal to do so.
Bibliography
Burdick E. Fail Safe Summary & Study Guide. Available from: <http://www.bookrags.com/studyguide-fail-safe/#gsc.tab=0>
Crowther B 1964. Fail Safe (2000): Movie Version of Book on Bomb Introduced. Available from: <http://www.nytimes.com/movie/review?res=9501E7D7123DEE3ABC4E52DFBF66838F679EDE>
Rollins P, O'Connor JE 2005. Hollywood's White House: The American Presidency in Film and History. The University Press of Kentucky.
Stern K 1964, Strangelove & Fail-Safe. Available from: <http://www.nybooks.com/articles/archives/1964/mar/05/strangelove-fail-safe/>
Stuck with your Term Paper?
Get in touch with one of our experts for instant help!
Messenger
Live chat
Time is precious
don't waste it!
Get instant essay
writing help!
Plagiarism-free
guarantee
Privacy
guarantee
Secure
checkout
Money back
guarantee
Get a Free E-Book ($50 in value)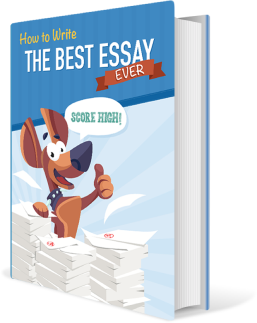 How To Write The Best Essay Ever!