The Private Equity Industry, Research Paper Example
This Research Paper was written by one of our professional writers.

You are free to use it as an inspiration or a source for your own work.
This paper highlights the private equity industry and interest in investments. The paper utilizes the KKR and Blackstone as a valuable resource to assess the private equity firms. It also tries to identify the IPOs, along with how PE could survive given the global economic recession. A recommendation on which industries to invest and which factors to be watchful of to prevent any conflicts brought about by recession was identified. Amidst the recent financial global recession, many companies have experienced hardships and difficulties. The private equity sector is no different. Although this sector has often been seen as the source of investment capital, the said industry had their fair share in recent crisis. The best way perhaps to start in analyzing the industry is to focus on how these private equities transact their business. According to Kaplan and Strömberg (2008) private equity is a source of investment from individuals and institutions for the purpose of investing and acquiring equity ownerships in companies. Typically this investment is projected to yield a favorable result between four to seven years.
In the recently concluded poll conducted by the US audit, tax and advisory firms, most private equity firms who participated in the survey had different sentiments regarding the US governments' mitigating ways to adjust and cope with the financial crisis. The new regulatory standard according to them is a "difficult and time consuming process." In fact majority of these private equities believe that the economy will still remain unstable making it formidable to invest in certain business endeavors. However, there were 35% who are optimistic that the economy and investment will pick-up by the succeeding year (KPMG, 2011).
The History and Track Record of KKR and Blackstone
The leading private equity firms in the US are KKR and Blackstone. These companies are backed by their track record and their years of experience in delivering the best and most significant results than any other company in the industry.
The Blackstone Group
In 1985, partners Stephen A. Schwarzman and Peter G. Peterson founded the Blackstone Group which is what is now known as a successful name in the PE industry. They started with just $400,000 and a clear vision. In less than a quarter of a century, the company grew into becoming a leader in global alternative investment manager and financial advisor in the industry. At present this private equity firm ranks 8th in PEI 300 in the world.
The company has aligned itself with their clients making them the first choice for most investment management and financial advisory processes.
Kolhberg Kravis Roberts or KKR
KKR which stand for Kolhberg Kravis Roberts was founded in May 1, 1976 by Henry Kravis and George Roberts. Since the day it was founded KKR has surpassed three decades of global economic cycles and challenges. In 2009, KKR stands at 4th amongst the biggest private equity firm in the US according to PMI Media. In fact over those years, the first has grown to be one of the world's largest and successful investment firms. The success of the company operates on a single core concept of partnership. KKR specializes in management buyouts. The company acknowledges that as a private equity firm, it has an important role in global capital markets which is a key driver for economic growth and value creation.
For most part one can assess that the success of both company relies heavily on the years of experience. PEI uses different matrixes to gauge the success and efficiency of these private equity firms. The progressive process of raising, investing and distribution of funds, the easiest factor to measure is capital. On the other hand, other matrixes which can be utilized could include the total value of companies as bought by a firm or by estimating the size of the company's active portfolio along with the capital available for new investment. In terms of the initial public offering (IPO) also known as stock market launch, or the first transaction of supply by a business to the public (Killian, 2006). For KKR and the Blackstone Group, their IPO or initial public offering relies heavily on partnership. Both companies would assert themselves as the best solution to ensure expansion and stabilize the company. These private equity firms employ underwriters to help them assess the value of a company that will be rendered for public sales. This is a strategy that guarantees assurance to strengthen the partnership between the private equity firms and their partners.
Perhaps the biggest and most productive year for private equity buyout was in 2005 to 2007. The decreasing rate for interest, the loosening of lending standards and regulatory modifications for public traded companies paved the way for this trend. Among the biggest buyouts were the acquisitions of Toys "R" Us, Hertz Corporation, Metro-Goldwyn-Mayer and SunGard and these were all recorded in 2005. By the end of 2005 and the dawn of 2006, the largest buyout record in the history of private equity has been recorded. In fact by the end of 2006 private equity firms had acquired 654 US companies on the amount of $375 billion.
Private equity generates funds from investors. Usually the funds are generated through fundraising activities where investors will invest a specific fund managed by a firm to become a limited partner in the fund. As a result, the investor will benefit from the investments made by the private equity firm.
Conclusion
Private equity firms have become attractive investment avenue for affluent individuals and institutions. As the industry attracts the top and brightest in corporate America, the specialists at these agencies are usually successful in setting up investment capital and in mounting the values of their portfolio companies. However, there is also fierce competition in the marketplace for good companies to procure. As such, it is very important that these firms build up a strong relationship with business deal and services professionals so as to secure strong deal flow.
Recommendation
According to the recently concluded survey (KPMG, 2011) the best industries to invest would be in line with energy (38%), followed by health care (19%), financial services (15%), social media and mobility (14%) and real estate (13%). The energy industry had been very active in the past years having made significant developments and innovations in the said industry. In addition, the government's active campaign to intensify the health care coverage makes it a good target for investors and funding are being outsourced by service healthcare coverage industries like insurances and premiums. The real estate industry as projected by many investors will always be a good target of investment given the non-perishable feature of this commodity.
However, outside the US, Brazil is the most attractive region to venture into investing. This is followed by China, India and Singapore. After reviewing the economic condition in Brazil, it was found that the country's abundance of real estate properties which can further be developed into commercial and industrial estates makes is highly attractive to investors. In addition, the progressive economic policies implemented in the country since President Lula is also conducive for growth which makes Brazil a number one investment destination. A 20% annual capital growth is very attractive for investors which offer a profitable opportunity. Inflation in 2011 was recorded at a significantly low figure of 5.7%. This was also the same case with Singapore. Singapore's real estate investment is also sound given the appreciation of values for owning properties. The government policies on foreign investment are also seen as friendly and accommodating especially for commercial and industrial acquisitions. However, unlike Brazil the cost of living is highly expensive in Singapore.
As mentioned earlier, the most promising industry is anything in lined with energy. China is one of the countries outside the United States which is suited for the investment of energy resources. According to Fortune 500, about 400 of the said firms invested in 2,200 projects in China which is geared at projects like power generating equipment. In addition, the India and Vietnam also have a less strict policy to welcome foreign investors. The less strict policy implemented by governments along with the favorable fiscal condition makes is highly attractive for private equity firms. These are the two conditions in all regions and countries selected for productive investments.
For 2012 until 2013, private equity still sees the IPO window to a dim future. However, some analysts are optimistic that by spring or summer, it will start to pick up from where it left off in 2007. However fundraising will have a good hope for 2012. For the next six to twelve months, private equity must be watchful for the most challenging issues to present itself for the industry in 2012. These challenges would include: (a) identifying quality investment opportunities, (b) tough initial public offering (IPO) markets, (c) regulation, (d) the geopolitical ambiance or atmosphere, (e) financing or fundraising activities to secure capital, and (f) the image of the industry (KPMG, 2011).
The global economic recessions makes it difficult to warrant which industry is best to invest. Private equity firms should be able to continuously be informed of the economic as well as the political trend in the country. These factors will help them get the best idea whether it is already favorable to start investing. It must be noted that although the current economic condition is not at its best, the return of investment must be assessed and evaluated in the long run. As mentioned earlier, the return of investment is not immediate and in fact has to wait for four to six years prior to securing the investment that had been shed out earlier. Projection is an important aspect in private equity. This is because of the characteristic of an investment that does not immediately generate the capital that had been provided or granted. A good foresight and a keen analysis on which partner to offer a certain investment is necessary for private equity firms in order to secure their credibility amongst their partners. In addition, private equity firms should also be able to address the challenges that were previously identified in the earlier section of this article. Finally, to ensure that private equity firms will survive amidst global recession, they must be able to capitalize on research such as the one conducted by KMPG to know the trend in private equity industry.
Reference
The Blackstone Group. (2012). Retrieved from http://www.blackstone.com/the-firm/history
Kaplan, Steven and Strömberg (2008). Leveraged Buyouts and Private Equity Social Science Research Network.
Killian, Linda. (2006) IPO's for Everyone. New York: John Wiley and Sons.
KKR (2012). Retrieved from http://www.kkr.com/company/history
KPMG (2011). Private Equity Analyst Highlights: New Rules and Uncertain Conditions. KPMG International Cooperative. Delaware.
Stuck with your Research Paper?
Get in touch with one of our experts for instant help!
Messenger
Live chat
Time is precious
don't waste it!
Get instant essay
writing help!
Plagiarism-free
guarantee
Privacy
guarantee
Secure
checkout
Money back
guarantee
Get a Free E-Book ($50 in value)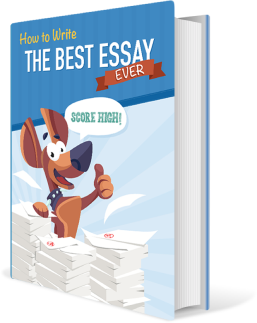 How To Write The Best Essay Ever!