The Pros and Cons or Raising the Minimum Wage, Research Paper Example
This Research Paper was written by one of our professional writers.

You are free to use it as an inspiration or a source for your own work.
Long before the recent recession, there has been ongoing debate as to the effectiveness of the minimum wage and the effects of steadily increasing it.  The public generally seems to insist upon consistent rises to it, even as it is known that any family relying upon a minimum wage income is at the poverty level.  At the same time, economists argue that the minimum wage may in fact be harmful to the economy, and create greater damage through promotion of inflation.  Meanwhile, businesses resist any rises because they claim that the higher wages stretch their resources too far and they must then pass on costs to consumers.  Complicating the issue further is the simple matter of ethical considerations, in that it is not right to expect workers to survive on wages that do not meet basic living expenses.  The issue is complex, certainly.  In the following, then, the fundamental pros and cons of raising the minimum wage are presented.
Pros
As noted, there is one highly significant advantage to raising the minimum wage. It may even be termed an imperative, in that it goes to the society's need to ensure that all workers earn enough to decently live.  Since the 1970s, inflation has been an immense problem, just as the recession of 2008 created financial hardship for untold millions. Research is still being conducted on the effects of this recession, but it is documented that, between 2008-2009, unemployment rose by at least ten percent.[1] Untold numbers of jobs were cut, forcing many with long careers in companies to take whatever work was available.  This reality aside, there remains the fact that costs of living are high. Any nation that does not mandate a wage which allows for a minimally decent standard of living, even if at near-poverty level, is then acting unethically.  In plain terms, all those who work have the right to be able to afford to live, in terms of decent shelter and the means to buy food and necessities.
Consequently, the primary practical benefit is obvious: a higher minimum wage increases the earnings of those who earn the least.[2] This is an important consideration, given the skill levels of those who rely on the minimum wage. It is a workforce that typically is found in the fast food, manufacturing, and retail giant industries, and at the lowest levels of employment.  These are jobs that do not of themselves lead to advancement, so the workers are often dependent on the increases to meet basic needs.  A fixed minimum wage is impractical, given the rises in costs affecting everyone.  Increases to the minimum wage then may be said to translate to raises in salary of more skilled labor; it allows the workers to keep pace with inflation, at least to an extent.
On a more pragmatic level, raising the minimum wage may translate to a variety of benefits for both employers and employees. Some economic models, for example, support that higher minimum wages have exactly the result employers would seek: greater worker productivity.[3]  Earning more, in plain terms, workers tend to perform their jobs more efficiently, or with a greater degree of commitment.  Added to this is that a higher minimum wage permits the employees to advance their own interests.  A rise may mean the ability to care for themselves better and be healthier. While a higher minimum wage certainly does not equate to a high standard of living, an increase may still enable many to pursue education or training, and who otherwise would not have any such option.
Lastly, an increase to the minimum wage may well go to improving the economy in general.  This is debated by economists, but the reality remains that, earning more, the workers are then able to buy more and stimulate the economy.   The economy is a vastly complex mechanism and even minor purchases enabled by the higher wage may have a positive effect.  This also reflects the point made above, in that such workers may be in a position to acquire education and skills.  The minimum wage employee who earns more, in short, goes to school and is equipped to take a job apart from the minimum wage arena.  This then translates to the kind of income level more useful in stimulating the economy, as well as providing a better way of life.  Consequently, the pros regarding increasing the minimum wage are the ethical imperative of the nation to ensure adequate living standards for its workers; the pragmatic benefit of more money for those most in need of it; potentially improved worker performance; and the potentials for minimum wage employees to both enhance their own lives and participate more in the economy.
Cons
A major drawback to raising the minimum wage is that it will actually perpetuate a damaged system.  The economy should create its own standards of wages by virtue of the interactive factors of commerce, supply, and demand.  Many economists consequently and strongly argue that the minimum wage exists only to subsidize flaws in a capitalist market, and in no way generates economic equality or even a strengthening of the system.  Real and sustained income parity may only derive from business-economic growth, and the minimum wage is a "quick fix."[4]  Periodic hikes to the minimum wage do nothing but "placate" the workforce earning the least; they do nothing in terms of actually correcting the economy.  This in turn reflects another con, in that the minimum wage itself is an external and governmental intervention. It helps no one because it is not a true part of the economic processes, and is instead a forced requirement removed from commerce.  This being the case, then, raises to the minimum wage are essentially pointless, and because they are increases in salary not generated by the economy or business.
Then, most economists agree that minimum wage increases are a very real factor in inflation.  This in fact occurs in two ways. On one level, businesses forced to pay higher wages tend to raise their prices to consumers, so inflation is promoted.  Employers frequently complain to the government that they cannot afford to pay unskilled labor wages above a certain level; compelled to do so, they then have no alternative but to pass the expenses on to the market in general.  On another, there is the "demand pull" effect.  This is actually ironic and reflects the ability to buy more in place through a higher minimum wage.  In simple terms, paid more, more people are able to buy goods but, as the supply remains fixed, the prices are then raised.[5]  Once again, although in a different way, the higher minimum wage leads to inflation, as business raises prices to compensate for a more competitive market.
Another factor that is also negative is that raising the minimum wage blurs the line between skilled and unskilled labor.  In a number of economic models, in fact, a higher minimum wage induces a substitution of unskilled labor for skilled.[6] On one level, and because employers are forced to pay more, they then perceive a greater utility in the unskilled labor.  Put another way, the employer has higher, and likely unrealistic, expectations of the workers still earning minimum wage.  On another level, more highly paid workers may tend to perform less effectively, and because they believe that there is little point when there is a guarantee of a higher base pay.
Lastly, and reflecting the ethical aspect of the pro side, it is arguable that raising the minimum wage is not helpful to those earning at the lowest levels.  To begin with, and as noted, no family can survive above the poverty line when it relies upon a single minimum wage salary.  Raises to the wage are then ineffective attempts to "catch up" to an economy far beyond the earner's reach.  Rather than follow such a course, then, and if the government insists on interfering in commercial arenas, it would be far more helpful if other opportunities for unskilled labor were made available.  Rather that raise the wage, for example, programs should be in place which finance education for this workforce.  Consequently, the cons for raising the minimum wage are the following: as the raises exist apart from the business economy itself, they are artificial and perpetuate problems within that system; they actually promote inflation, in that employers pass on the costs to consumers and the greater buying power of the earners also leads to higher prices; they blur the lines between skilled and unskilled labor; and they unethically fail to address the real needs of those who earn the least.
Conclusion
It is likely that the minimum wage will remain a fixture, just as debate regarding raising it will also continue.  The issue is highly problematic, with arguments to be made on either side.  When the pros and cons are examined, however, one reality dominates.  If the society is obligated to ensure that all earn a decent wage, even raises to the minimum cannot assure this.  More importantly, the minimum wage itself is apart from the organic nature of the economy itself, and is ultimately a temporary form of assistance at best.
Bibliography
Abbott, Lewis F.  Statutory Minimum Wage Controls: A Critical Review of Their Effects on Labour Markets, Employment and Income (Manchester: Industrial Systems       Research, 2013.
Hall, Robert, & Lieberman, Marc.  Economics: Principles and Applications. Belmont: Cengage Learning, 2012.
Neumark, David, & Wascher, William L. Minimum Wages.  Cambridge: MIT Press, 2008.
Ryan, Mary M.  Handbook of U.S. Labor Statistics, 13th Ed.  Lanham: Bernan Press, 2010.
Waltman, Jerold L. The Politics of the Minimum Wage. Champaign: University of Illinois Press, 2000.
[1] Mary M. Ryan (Ed.), Handbook of U.S. Labor Statistics, 13th Ed. (Lanham: Bernan Press, 2010), xix.
[2] Robert Hall & Marc Lieberman, Economics: Principles and Applications (Belmont: Cengage Learning, 2012), 373.
[3] David Neumark & William L Wascher, Minimum Wages (Cambridge: MIT Press, 2008), 229.
[4] Lewis F. Abbott, Statutory Minimum Wage Controls: A Critical Review of Their Effects on Labour Markets, Employment and Income(Manchester: Industrial Systems Research, 2013), 102.
[5] Jerold L. Waltman, The Politics of the Minimum Wage (Champaign: University of Illinois Press, 2000), 123.
[6] David Neumark & William L Wascher, Minimum Wages, 254.
Stuck with your Research Paper?
Get in touch with one of our experts for instant help!
Messenger
Live chat
Time is precious
don't waste it!
Get instant essay
writing help!
Plagiarism-free
guarantee
Privacy
guarantee
Secure
checkout
Money back
guarantee
Get a Free E-Book ($50 in value)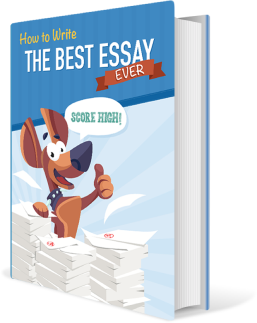 How To Write The Best Essay Ever!