The Real Meaning of Stigma, Essay Example
Pages: 3
Words: 835
Essay
This Essay was written by one of our professional writers.

You are free to use it as an inspiration or a source for your own work.
In a society of diversified individuals, the emergence of stereotyping often prevails due to the insistence of pre-assumptions on who or what a person is. Because of the pressure that the concept of stigmatization has placed upon the emergence of the new generation of new societies, studies have already been undergone in order to further point out the importance of noting what stigma is, what its sources are and how it could actually be resolved. Dovidio's (et al) study, for instance, points out that stigmatization is one aspect of behavioral mindset among human individuals that challenges the overall concept of being human especially in relation to determining the higher degree of understanding that humans are supposed to have in relation to the existing differences amongst themselves.
To further provide support to the ideal presentation of facts, Phelan (et al) insists on how animal-based experiment shows how the adaptation of one or two animals to a situation presents the possibility of why stigmatization occurs. The study further explains that when it comes to individuals being put into a new environment, they often do not have so much choice but to agree with the current culture occurring; to live in a way others are living and to be more accustomed in believing what others are already believing in.
In another study, Phelan and Link (2001) provides a more constructive indication on how stigmatization has been undergoing developments of definition through the years and at some point creates a picture that insists on how this concept of social growth indicates a more convincing pattern that supposedly draws people to live alongside each other. However, truth prevails that when it comes to reality, people are often having a hard time breaking the walls of prejudice thus developing a rather hard-to-break culture that puts stigmatized individuals within a hard wall of challenge and lowered confidence among themselves.
Discussion Question: If humans have the capacity to think better than animals, then they ought to be more consistent in viewing their fellow humans in a much higher decree; why then are human individuals seemingly simply going through the flow thus assuming that following through social trend of stigmatization could actually save them from such point of social judgment? The notion on the change of situations continue; for instance, if humans behave otherwise than expected this would imply that the emergence of stigmatization in the society is one that cannot be controlled since it is based on natural instinct; or it could also be that the determining situations involving such judgmental process of living still be altered in order to differentiate the outcome on those who are affected by such prejudice and stereotyping. The studies at present continue to explore such concept of social human behavior.
Response: Humans are supposedly able to respond differently from animals specifically because they belong to a higher grade of specie. However, through experiment, it has been found that humans are likely behaving in the manner by which animals are responding to the environments they are subjected in. True, the sense of conviction on how they should react with a peer or anyone they are placed to survive with depends on how they are able to interpret the behavior of others in the society towards the said entity. This is called instinct.
The work of Dr. Jo Phelan and John Dovidio provide a more structured background that basically gives a more distinct sense of supposed separation between what stigma is from what prejudice is about. In the study [that uses animals as subjects that would be the element of comparison between human and non-human element of response]; it has been understood that there are primarily two reasons why stigmatization arises. One is that the response of the individual introduced to an environment often depends on what he sees is prevalent among peers. Two is that the reaction individuals have towards each other is most likely guided by how they were taught to define their essence of existence within the group. These reasons result to three primary effects that establish the role of stigmatization in the society today. The first one is to create a sense of domination that keeps particular individuals down [rather imposing that they are controlled; the second one is to create a sense of belongingness towards those who are accepted within the circle and third is to keep all others who do not fit in the picture away from the circle [as if demanding them to change to be able to fit into the group].
Practically, this initiates the idea behind the conviction that humans have when it comes to being accepted into a particular group that would determine the value of their existence. In this case, stigmatization is expected to create new foundations of societal standards then, now and even in the future.
Works Cited
Dovidio , J  (et al). Stigma: Introduction and Overview. The Guilford Press.
Phelan,  J (et al). (2008). Stigma and Prejudice: One Animal or Two. Social Science Medical Journal.
Link, B. (et al). (2001). Conceptualizing Stigma. Annual Reviews in Sociology.
Time is precious
don't waste it!
Get instant essay
writing help!
Plagiarism-free
guarantee
Privacy
guarantee
Secure
checkout
Money back
guarantee
Get a Free E-Book ($50 in value)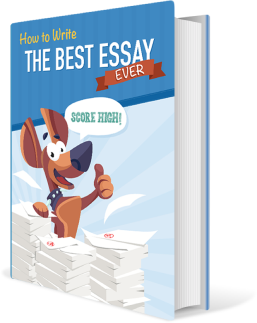 How To Write The Best Essay Ever!