The Reign of Mary Tudor, Essay Example
Pages: 4
Words: 1011
Essay
This Essay was written by one of our professional writers.

You are free to use it as an inspiration or a source for your own work.
Two figures from history offer a remarkable opportunity for comparison and contrast, and because of the connection between them, their unique places in history, and their individual uses of great power.  Mary Tudor was the first real female monarch in English history, and her five years on the throne were marked by intense conflict with the people and the Parliament.  This was due to Mary's almost fanatical Catholicism, which in turn went to her unpopular marriage with the leading Catholic king in Europe, Philip of Spain.  Elizabeth, who followed Mary, supported religious toleration beneath the national insistence on the Protestant faith.  Her reign, which lasted 45 years, was based on practical considerations and the queen's determination that England be peaceful and prosperous.  These two daughters of Henry VIII then differ as much as any two monarchs can, even as both Mary and Elizabeth was committed to upholding her own values and belief in what was best for England.
Comparison/Contrast
That both Mary and Elizabeth absolutely believed that they were acting in England's best interests is the single factor uniting the half-sisters.  Mary's entire life had been troubled since Henry abandoned her mother to marry Anne Boleyn, Elizabeth's mother.  This in turn led to the great schism between England and Rome, and set in motion the Protestant faith that would become the national religion.  The short reign of Henry's son, Edward VI, saw Protestantism become the official faith of the nation.  With Edward's death and Mary's coming to power, however, the queen saw the opportunity to completely change this, and Mary's greatest goal was reuniting England with the pope and establishing the Catholic faith throughout the land.  To further this, she married the Catholic Philip of Spain, and set in motion new legislation requiring that all subjects observe Catholicism (TudorHistory.org, 2015).  As she ordered the burnings of Protestant and earned the name, "Bloody Mary," it is still certain that this queen believed she was acting in her country's interests.  Her policies were disastrous, her marriage was greatly disliked by the people, and her own councilors often fought with her (Loades, 2014, p. 326-329).  At the same time, Mary felt she was saving the souls of her people, and this reflects the commitment level of Elizabeth. Vastly different from Mary in thinking and personality, Elizabeth also fully devoted herself to what she believed was England's needs. Both queens then were firmly committed to acting as they they best for the safety and welfare of England.
The greatest difference between the queens, however, lies in their policies and approaches to serving the nation, and religion was a major element in this.  In this era, church and state were one and the same, so the monarch's beliefs greatly affected the nation.  Mary's Catholic faith was absolute and she was intolerant of any other religion, as witnessed by the burnings. These actions did not enhance Catholicism in England; instead, her laws and executions of heretics fueled the public's dislike of the queen (TudorHistory.org).  Up to her death, nonetheless, it was this queen's greatest ambition to make England Catholic. Elizabeth took a very different view of religion.  Raised as a Protestant, she gradually restored this faith as the national religion. At the same time, and throughout her long reign, Elizabeth resisted all pressure to persecute Catholics. She was completely uninterested in what her people believed in their private souls, as long as they outwardly conformed to the state's mandates.  This policy of toleration, objected to by her Protestant council, saved England from the religious civil wars that were tearing France apart (RoyalGov.UK, 2009). The two queens then strongly differed in ideas of faith and its role for their country.
Also separating the two queens were their individual approaches to government itself, and styles of leadership.  Mary's council was consistently divided, and largely because she allowed her husband to guide her decisions. This led to England's going to war with France to support Spain, which created unrest in England and a greater mistrust of the queen. Mary had no real political skill, and she believed that her faith and her husband would be enough to secure her power and England's welfare. The war with France, however, led to the loss of England's last possession in France, Calais, and this deeply upset the people (TudorHistory.org).  Mary was essentially a queen with little political skill and no real sense of her country's or people's needs, despite her intensity of faith.  Conversely, Elizabeth was a "most politic princess."  She made sure, for example, that her council was filled by men of great ability, and who also had different views from herself; Elizabeth welcomed such challenges and valued the perspectives, even as she insisted on absolute rule.  Then, and famously, Elizabeth never engaged in war unless there was no choice, and because war was wasteful to the kingdom.  Her entire reign was marked by indecision, it is true, but, by letting events play out, she often saved England from dangerous involvement with other powers (RoyalGov.UK).  Consequently, Elizabeth was a completely different monarch than Mary, and far more successful.
Conclusion
Apart from being half-sisters, Mary and Elizabeth were united by the common goal of serving their country as they believed best. Each was fully devoted to leading England to greatness. At the same time, personality and faith created huge differences in how this would occur, and Mary's determination to make England a Catholic state, as well as her marriage to a foreign prince, undermined any value to reign.  Elizabeth, however, exercised great skill and tolerance, and she won the lasting love of her people as she did indeed bring England to prosperity and greatness.  These two daughters of Henry VIII then differ as much as any two rulers can, even as each queen was dedicated to upholding her own values and belief in what was best for England.
References
Loades, D. M.  (2014).  The Reign of Mary Tudor: Politics, Government and Religion in England 1553-58. New York: Routledge.
RoyalGov.UK  (2009). History of the Monarchy: Elizabeth I. Retrieved 19 May 2015 from http://www.royal.gov.uk/historyofthemonarchy/kingsandqueensofengland/
TudorHistory.org. (2015). Mary I, Queen of England.  Retrieved 19 May 2015 from http://tudorhistory.org/mary/queen.html
Time is precious
don't waste it!
Get instant essay
writing help!
Plagiarism-free
guarantee
Privacy
guarantee
Secure
checkout
Money back
guarantee
Get a Free E-Book ($50 in value)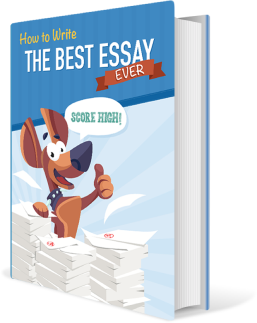 How To Write The Best Essay Ever!